Smooth sailing in a year of abundance campaign for CNY launched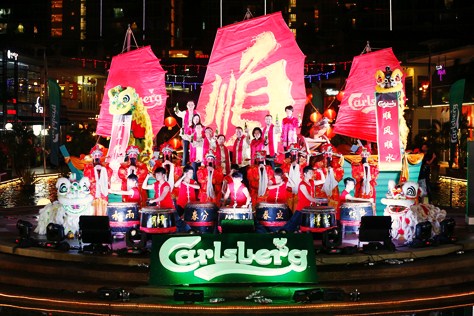 Carlsberg Malaysia officially launched its 2015 Chinese New Year campaign for smoother sailing in the Year of the Sheep at Oasis Piazza, Ara Damansara, Petaling Jaya on Jan 15, 2015.
The campaign – themed "Smooth sailing in a year of abundance" – embraces a smoother new lunar year and gives consumers an auspicious start with cash rewards giveaway and a chance to become the first Carlsberg Millionaire in Malaysia.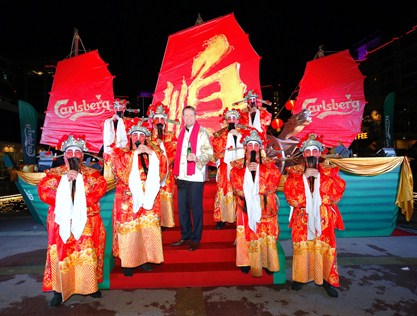 "It is our wish for Carlsberg to move forward together with our consumers into better, calmer times after the tumultuous events of the previous year.
"We invite our consumers to join us as together we embark on a prosperous voyage and chart the course forward for a smoother lunar new year of the sheep," said Carlsberg Malaysia managing director Henrik Juel Andersen.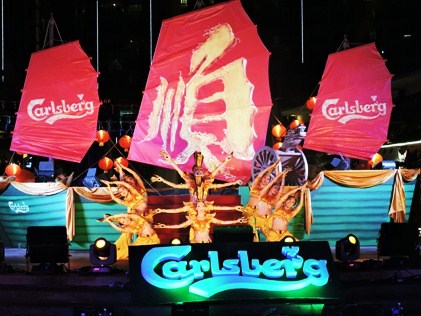 Anderson ignited a dragon cannon that set off the hoisting of the iconic Carlsberg Smooth Sailing Ship's billowing sails marked with the Chinese character (顺) which means "smooth", to the percussion beat of Chinese traditional drums, appearance of Gods of Prosperity and a lion dance performance that culminated with dazzling fireworks.
The Carlsberg CNY consumer promotion will see one lucky customer becomes the first Carlsberg Millionaire, who will be selected from 38 winners of RM13,888 in cash at a special celebratory event in Klang Valley at the end of the consumer promotion.
To be one of the 38 winners and be in the running to be Carlsberg Millionaire, consumers need to find the Chinese character (顺) printed on the underside of bottle caps of any large bottles of Carlsberg, Asahi Super Dry and Royal Stout, or look for the congratulatory message printed on the base of the tray of 24-can Carlsberg Festive Pack, or participate in Carlsberg's "Guess The Coin" contest to win a year's supply of Carlsberg Festive Pack that may contain the lucky ticket to RM13,888 cash.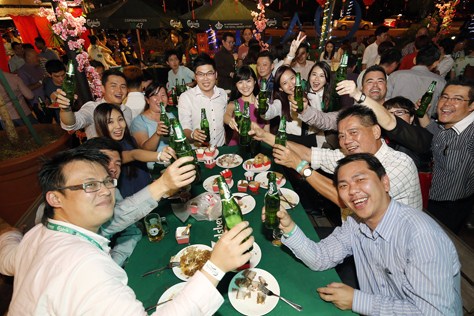 The campaign runs from Jan 2 till Feb 28.
For more information on the Carlsberg Millionaire contest and other festive line-up, visit www.carlsberg-cny.com.my or www.facebook.com/CarlsbergMY