Volunteers arrested for distributing pamphlets at Tuaran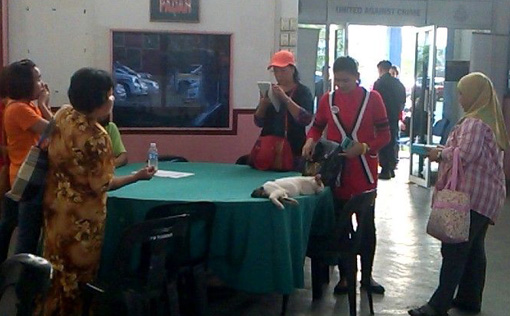 Nine volunteers believed to be linked with Sabah Sarawak Keluar Malaysia (SSKM) was arrested earlier this morning at Tuaran.
The nine volunteers was seen handing out pamphlets at the Tamu (market) ground at around 9 in the morning.
According to Sabahkini report, Sabah CID Chief SAC Sallehudin Abdul Rahman told reporters at Tuaran Police station that the nine volunteers are being investigated under the Sedition Act.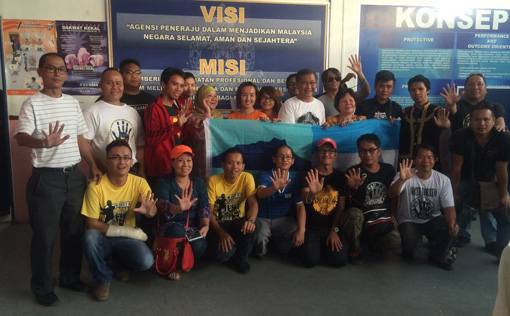 Sallehudin also said police believe that the group had links with the SSKM as they were distributing pamphlets of seditious nature.
Former Chief Minister Datuk Yong Teck Lee were also seen at the entrance of the police station with a group of people but were refused entry.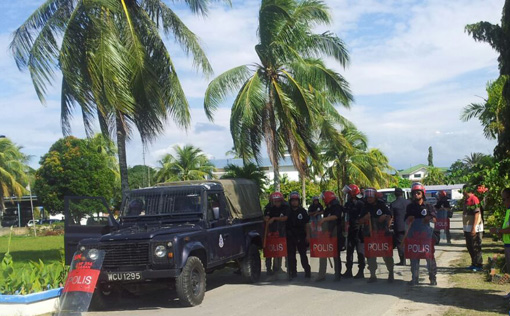 Light Strike Force were also deployed to control the situation at the police station.
All nine aged between 24 and 50 were later released on RM2,000 police bail in the evening and  asked to report back for their statement to be taken on February 13.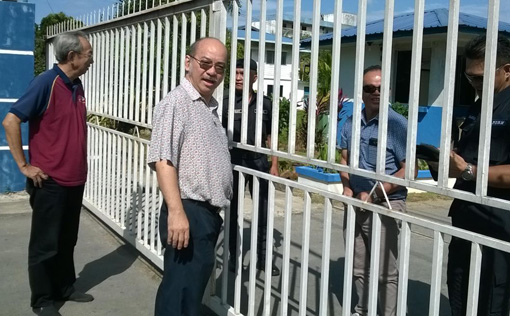 Meanwhile, Inspector General of Police Khalid Abu Bakar tweeted in praise of the police officers.
"Well done @Sabah police arrest nine individuals in Tuaran for distributing brochures instigating the people to get Sabah out of Malaysia. WELLDONE Boys," he said.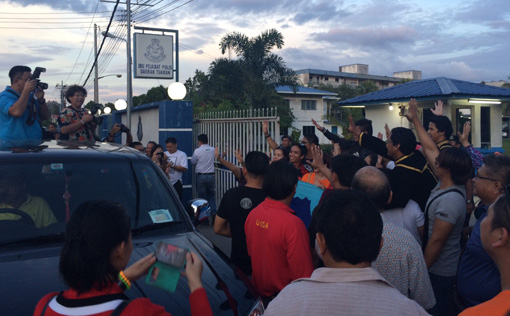 SSKM gained following among youngsters in Sabah and Sarawak, who called for a review of the Malaysia Agreement 1963 that played a part in the formation of the Federal Constitution.
Late last year, Home Minister Zahid Hamid declared that all Sabah Sarawak movements involved in getting the two Borneo states out of the Federation with the peninsula would be declared unlawful with immediate effect.