Bringing festive cheer to kids of Pusat Jagaan Kanak-Kanak Sayang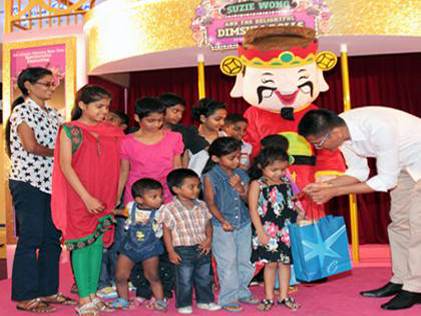 On Feb 6, 2015 eCurve shopping mall brought smiles to the kids of Pusat Jagaan Kanak-Kanak Sayang, Petaling Jaya in conjunction with the upcoming Chinese New Year celebrations.
In the spirit of giving, the mall has invited the group of 17 disadvantaged kids, aged 2 to 14, accompanied by their guardians, to its centre atrium where they were treated to a joyous evening with food and entertainment.
They enjoyed a musical dance presentation by Suzie Wong and the Delightful Dim Sum Dolls and an acrobatic lion dance performance on high poles by Kwong Ngai lion dance troupe.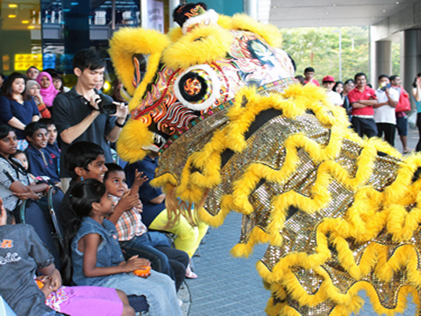 In addition, the God of Prosperity handed out candies and sugary treats to the kids.
Each child also received an ang pow and a goodie bag from eCurve centre manager Azizul Hisham Ahmad.
Azizul said: "We do our best of giving back to the community and spreading joy around especially during festive occasions. We brought the kids from Pusat Jagaan Kanak-Kanak Sayang here to celebrate the festive of giving and to us, this is an auspicious way of starting the new lunar year.
"We hope the children enjoyed themselves here today, and we look forward to spreading even more cheer and joy to others in the future."
Pusat Jagaan Kanak-Kanak Sayang located in Kampung Tunku, Petaling Jaya is a shelter home set up in 2007 for abandoned and single-parent children. It depends on public donations and fund-raising campaigns to pay for operating costs and the daily running of the home.