Retiree is Carlsberg Malaysia's first millionaire contest winner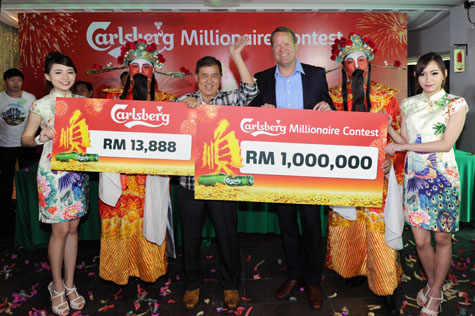 A 60-year old retiree, Lim Chong Boon from Klang Valley, jumped for joy to win the Carlsberg Malaysia's 2015 Chinese New Year Millionaire Contest, taking home the top RM1,000,000 prize.
Lim emerged the winner after beating off 13 other contenders who went through    a nail biting experience as they vied for the coveted Carlsberg Millionaire title after having won a RM13,888 cash prize earlier along with 13 other finalists.
In the final, each of the contestants had to draw three numbers from an enclosed box, and Lim, who had the highest total sum of numbers and correctly answered a final question walked away with million-dollar top prize.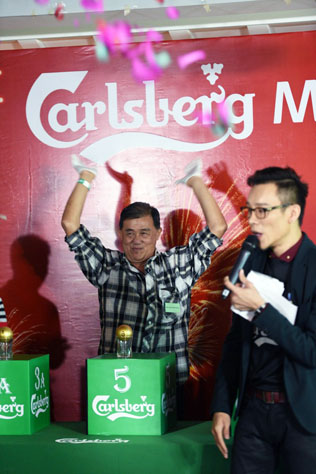 Beaming with happiness, Lim said he felt great to win a million ringgit and hasn't given it much thought yet on how he would spend the windfall but would just wait and see first.
"I have been a loyal Carlsberg drinker for more than 40 years. This is one of my favourite past times. With my friends at coffee shop, we always have it a drink or two at every outing, and it has definitely paid off!" said Lim.
Carlsberg Malaysia managing director Henrik Juel Andersen said, "We are happy to congratulate all the winners, and especially our first Carlsberg Millionaire on having this life-changing double windfall.
"We wish the winners with abundance of good fortune and prosperity and hope they enjoy a 'smooth sailing' Year of the Sheep with such an auspicious start."
The Carlsberg Malaysia's 2015 Chinese New Year Millionaire Contest is the biggest-prized consumer promotion in history for the brewing company. The contest ran for eight weeks which ended at the end of February 2015.