Man found dead at beach in Papar
WARNING! The following content contains images which are violent in nature and may not be suitable for certain viewers. Viewer discretion is advised.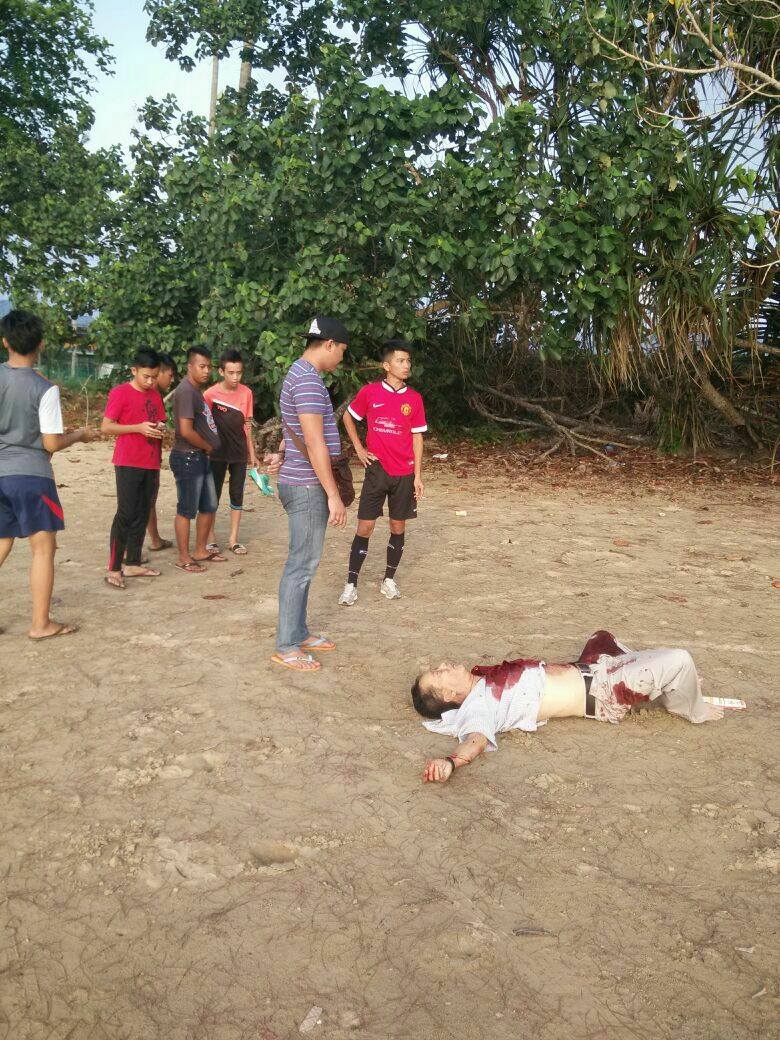 PAPAR – An unidentified man was found dead believed to have been murdered near the Beringgis Beach Resort & Spa here yesterday. The body of the victim, in his 40s, was found by the public around 4.30pm. The victim, believed to be Richard Ho of UMW according to sources was found with wounds on his chest.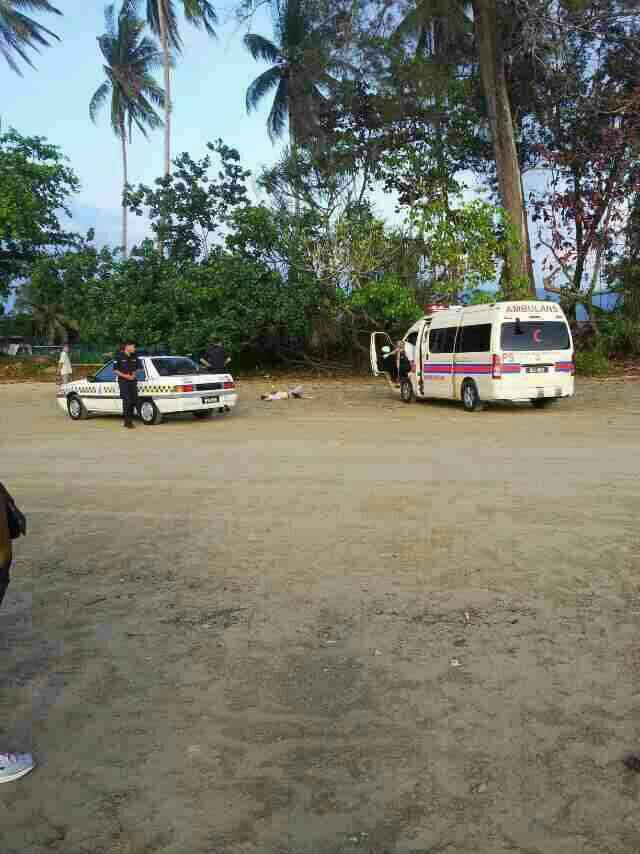 District police chief DSP George Abdul Rakman said no document was found on the victim and police were still investigating.
"The victim was found dead with wounds on his chest, believed to have been inflicted with a sharp object. At the moment, police will be investigating the case under Section 302 of the Penal Code for murder," he said, adding that no weapon was found.
George urged anyone with information of the case to contact Inspector Kharuddin Hussain at 013-907 1709, the Papar police hotline at 088-916 064 or the nearest police station.
Semua berita dari laman web ini adalah hasil sumbangan rakyat Malaysia dari pelbagai lapisan masyarakat. Jika anda berminat untuk lebih mengetahui mengenai kursus penulisan dari Citizen Journalist Malaysia atau ingin menyumbang artikel anda, sila (KLIK SINI)
________________________________
All news posted on this website are written by Malaysians from all walks of life who are trained by Citizen Journalist Malaysia. If you are passionate about writing, photography or  video storytelling and would like to contribute your articles, photographs or videos of events that is happening in your community, please (CLICK HERE)
________________________________
For more updates, please like us on Facebook