Habib's Diamond Fest returns with latest dazzling collections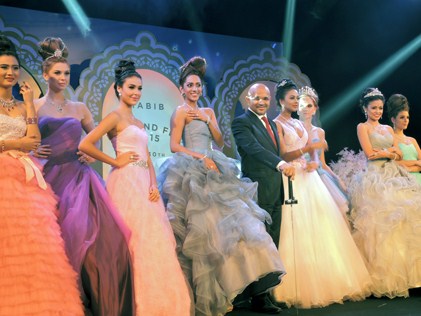 In honour of diamonds being the birthstone for the month of April, Habib's annual Diamond Fest is back with the latest dazzling collections of the precious gem that will make any woman fall in love.
This year, the nation's premier home-grown jeweller will focus on happiness in line with the theme "Happily Ever After" and by sharing knowledge on diamonds with customers in order to help them make the right choices before the final investment.
The month-long campaign was launched in an awe-inspiring diamond-studded palace setting at the DoubleTree by Hilton Hotel, Kuala Lumpur on April 2, 2015 with a romantic fairy-tale of a beautiful princess in search for her Prince Charming who came, swept her away and lived happily ever after.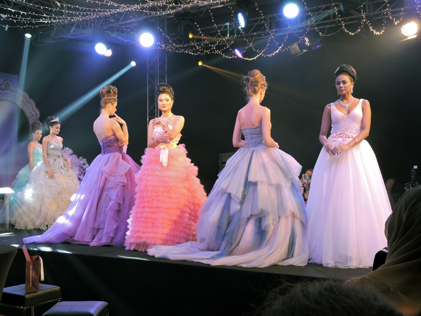 Next came the show-stopper fashion show featuring models dressed up like fairytale princesses in fairy tale gowns wearing designs including the Hearts on Fire Collection and Bloom Diamond Collection which is the latest design from Habib's stackable ring collection.
"At Habib, when our customer purchases a diamond jewellery, it is sure to make the person receiving the gift very happy and we would like to be a part of that moment.
"We'll be more than happy to provide the answers to the many queries one would have when buying a diamond by sharing the knowledge that we have on diamonds and offering free consultation to help them make the right choices," said Habib managing director Dato' Seri Meer Habib.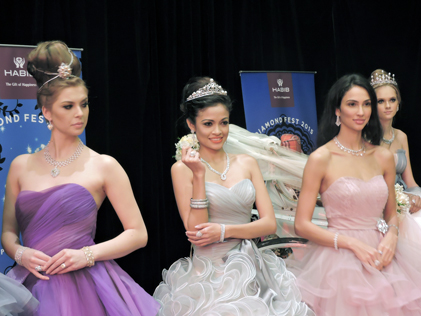 Later at a press conference, Meer announced that the company would  absorb the 6% goods and services tax (GST) imposed on its jewellery for customers benefit.
Habib's Diamond Fest runs from April 1 till 30 with up to 70% discount on diamond jewellery.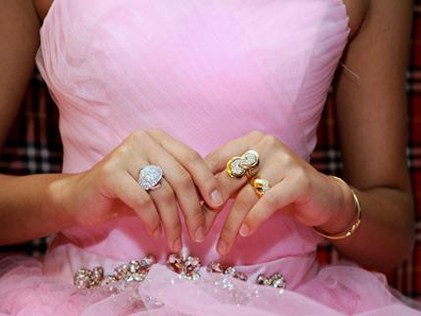 Semua berita dari laman web ini adalah hasil sumbangan rakyat Malaysia dari pelbagai lapisan masyarakat. Jika anda berminat untuk lebih mengetahui mengenai kursus penulisan dari Citizen Journalist Malaysia atau ingin menyumbang artikel anda, sila (KLIK SINI)
________________________________
All news posted on this website are written by Malaysians from all walks of life who are trained by Citizen Journalist Malaysia. If you are passionate about writing, photography or  video storytelling and would like to contribute your articles, photographs or videos of events that is happening in your community, please (CLICK HERE)
________________________________
For more updates, please like us on Facebook