Duke crash: Bikers show their softer side by visiting orphaned sisters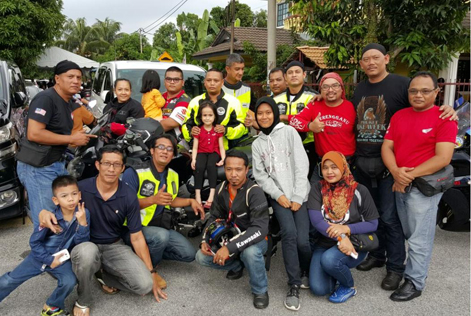 A group of around 20 bikers in shiny motorcycles took a cycle ride off the road to bring some joy to two children left orphaned after their parents and 7-month old little sister were killed in an accident at DUKE Highway on May 2, 2015.
The riders from GTR Owners Club, Puchong Bikers and All Brothers Bikers Club rolled into Taman Batu Muda, Batu Caves to express their feelings and sympathy to the family members.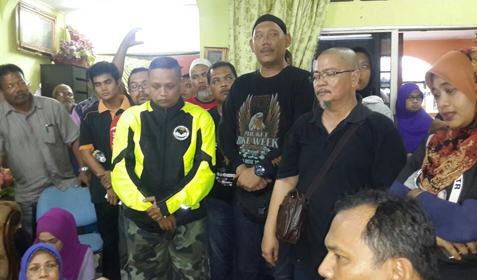 They spent some time with the two sisters, 7-year-old Nur Firuza Amira and 3-year-old Nur Firuza Akila who are now being cared for by their 65-yeard old grandma Normah Toso.
"We feel sad for the young children who lost their parents and little sister in the fatal accident and we believe that it is part of our responsibility to help the family in their time of need," said a representative for the group Wan Najmuddin who handed over cash donation they had collected to Normah.
Normah said she was grateful to the bikers for the thoughtfulness, loving care and generosity they had shown to her grandchildren.