2000 left homeless by fire in Labuan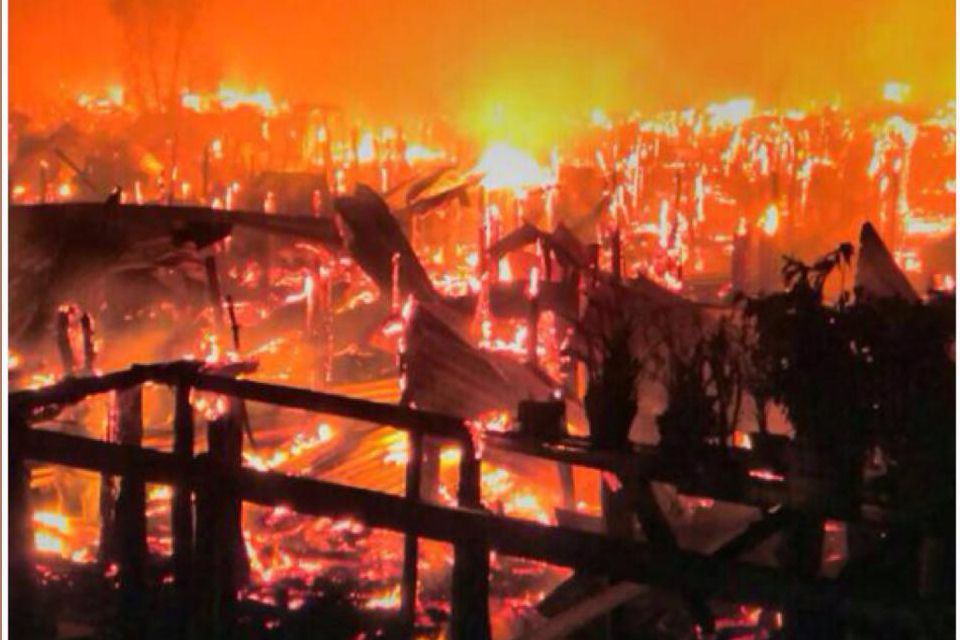 Around 300 houses in a squatter colony at Kampung Gersik Saguking were destroyed by fire at Labuan leaving about 2000 people who are mostly refugee status holders and a few locals homeless. The Harian Metro reported however there were no casualties from the incident which happened on 27 May at 5.45 pm.
A total of 56 firemen with 6 fire engines were dispatched by the Labuan fire department to the scene however the fire which is believed to have started from one of the kitchens from the area has already reportedly started to spread .
Two people who were injured including a firemen a seeking treatment at Nukleus Hospital Labuan at the moment.
According to Bernama the affected  82 families are currently placed at a temporary shelter at Kampung Bukit Kuda  Arena Hall with basic amenities such as food, water and clothes  provided by the Malaysian Welfare Department.