Xixili pumps up the passion with exotic collections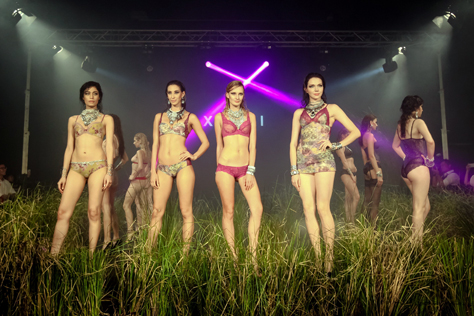 The night came to life once the models got on the runway wearing Xixili's new underwear collection for spring/summer 2015, and the upcoming autumn/winter 2015 collections from beautiful matching bras and panties, suspender belts to satin sleepwear.
Fashionable exotic python prints, safari leopard patterns and striking floral designs were all featured through the array of lingerie pieces.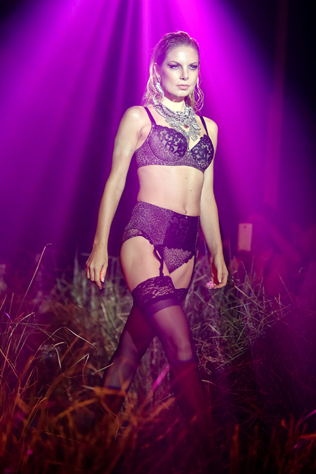 The much anticipated Xixili lingerie fashion show which drew a packed house of over 200 guests took place in Publika's Black Box, MAP in Solaris Dutamas, Kuala Lumpur on the evening of May 26, 2015.
It was a very entertaining showcase with the models walked on the  runway lined with fresh-cut grass to resemble dark mystical jungles in line with the theme of "Xixili Night Walks 2015: In the Wilderness, We Walk Alone".
The show opened with a ballerina clad in Xixili lingerie and donned body paint danced through the night, captivating the guests with her  sheer movement and grace.
Renowned stylists Lisa Yap from Shu Uemura and Hikimoto Yuko, also known as Ms Hikky from Number 76 then took to the stage to add their magical touch to complete the mystical transformation of the ballerina.
Shu Uemura is the official makeup partner and Number 76 the official hair styling partner for Xixili Night Walks 2015 lingerie fashion show.
Sponsors were Arimino Tokyo, Body Perfect, Digi, Juice Works and Strip.
Xixili is a leading home-grown Malaysian female lingerie brand established since 2003 and has grown to become a household name in women's undergarments for their high quality, comfortable and fashionably functional undergarments.