10 beauties make the cut to Miss KL Earth 2015 finals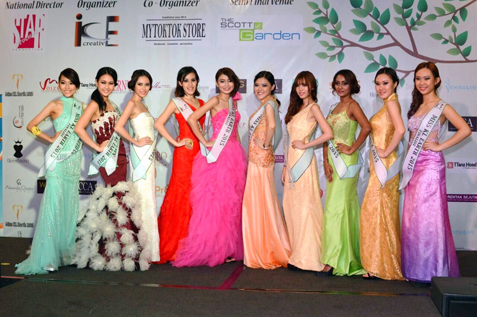 Ten of the most poised young beauties have made it to the grand finals of Miss KL Earth 2015 pageant which will take place in Kuala Lumpur on July 4, 2015.
The 10 were among 14 semi-finalists who took the stage at The Scott Garden, Kuala Lumpur recently, and took turns to display their best in corsets, bikinis and evening gown to win the judges' hearts.
Breaking through the usual way, Miss KL Earth 2015 pageant organiser and iCreative Entertainment creative director Candy Cheah had surprised the guests by awarding two subsidiary titles to the contestants during the semi-final.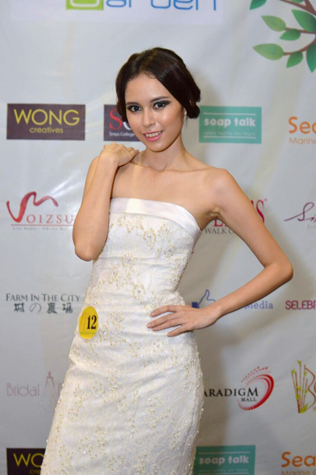 The two subsidiary titles namely Miss Congeniality and Miss Beautiful Smile went to 19-year-old student and freelance model Janice Tan from Labuan, Sabah and 18-year-old student Anne Lim respectively.
The panel of judges comprised of head judge iCreative Entertainment director June Chow, Miss Malaysia Earth 2014 first runner-up Coco Tan, Miss Malaysia Model of The World 2008 first runner-up Nicole Sia and The Scott Garden chief operating officer Yoga.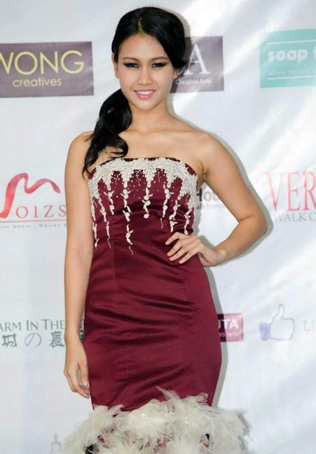 Among the 10 finalists is Janice Tan who is of mixed Chinese and Filipino blood said she is happy to be in the final and got the chance of winning the KL state title to compete in the national grand finals in Ipoh.
"I will try to do my best and get another title," said the part-time model who had won several winning titles to her credit such as Miss Race Queen Malaysia 2014, Miss Mean Machines 2014, Miss Oktoberfest 2014 and Miss Santa Bella 2013 (Singapore).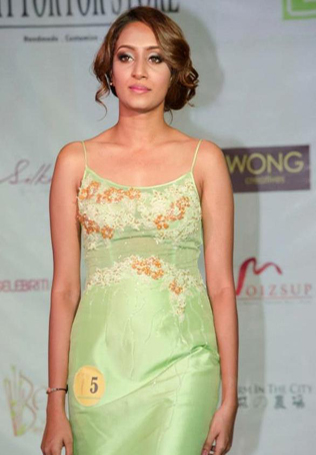 Another finalist, Paveetha, 22, from Damansara Kepong, said she looked forward to the challenge of the grand final.
"I hope to have fun and enjoy the experience. Winning or losing doesn't matter as long as l gain more experience and exposure. It's good for me and my future," said the sourcing specialist who entered the pageant as a challenge to help her improve mentally, physically and spiritually.
A finalist at Miss Diwali 2013, Paveetha said she was grateful to have the support of her mom to participate in the pageant.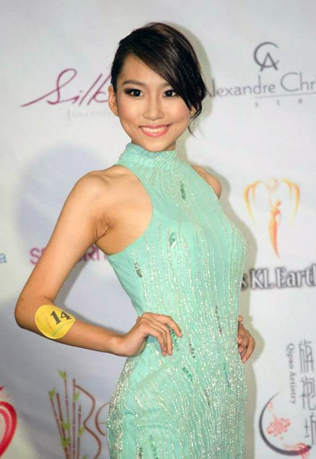 Being a pageant newcomer, finalist Anne Lim smiled saying she was double-lucky to win the Miss Beautiful Smile subsidiary award and selected for the final.
"I hope to get more experience in learning more things in the finals and will surely make the best of it," said Lim who is waiting for placement at a university in Taiwan to study mass communication.
The 10 finalists will undergo three weeks of intensive training program where they will be tested in various areas such as catwalk, styling and public speaking.
The winner of Miss KL Earth 2015 will represent Kuala Lumpur and compete at the national-level grand final on August 9, 2015 in Syuen Hotel, Ipoh. The winner of Miss Malaysia Earth 2015 will then proceed to Manila to compete for the world title in September 2015.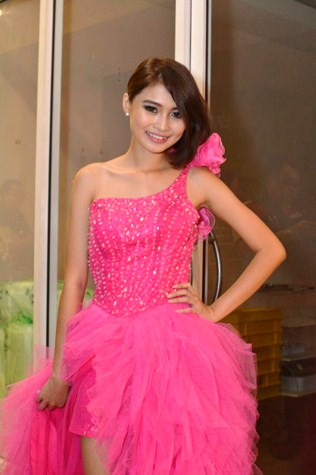 Miss KL Earth pageant is organised by iCreative Entertainment, and co-organised by Mytoktok Store.
The sponsors, among others, included Vern's, Bikini & Me, Bridal Artistry, Queen Chloset and The Scott Garden as the venue sponsor.
Here's the list of 10 Miss KL Earth 2015 finalists as announced:
1.   Angelia Lim, 22 student
2.   Anne Lim, 18, student/freelancer
3.   Cassie Chee, 22, student
4.   Jane Lung, 19, student
5.   Janice Tan, 19, student/freelance model
6.   Katherine Lau, 23, freelancer
7.   Mico Oon, 22, freelance model
8.   Paveetha, 22, sourcing specialist
9.   Venny Lim, 26, publication executive
10. Yoyo Lee, 19, insurance agent.