New group thrills crowd with festive jingles at Ramadan Night Bazaar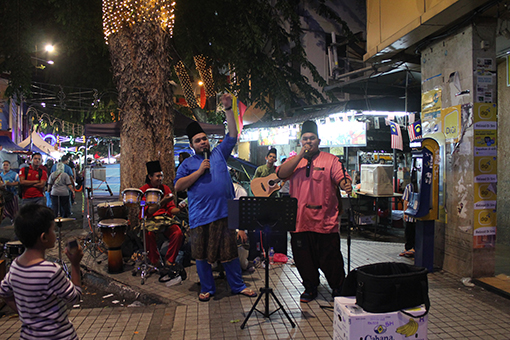 Shoppers who frequent the Ramadan night bazaar along Jalan Tuanku Abdul Rahman are in for a surprise musical treat. This year, the Amir Percussion Group (A.P.G.) are entertaining with favourite festive songs and jingles bringing the bazaar atmosphere alive. As the Hari Raya Aidilfitri gets closer and with last minute shoppers looking for the best bargain on raya goodies at the bazaar, A.P.G is an act that can not be missed.
The group, made up of 7 members, has been performing throughout the month of Ramadan in front of the Mydin outlet. "We have started performing one week before 
entering the fasting month when there's no demand for our show elsewhere around town"
said Group Manager Nur Cahaya Binti Safie, 28.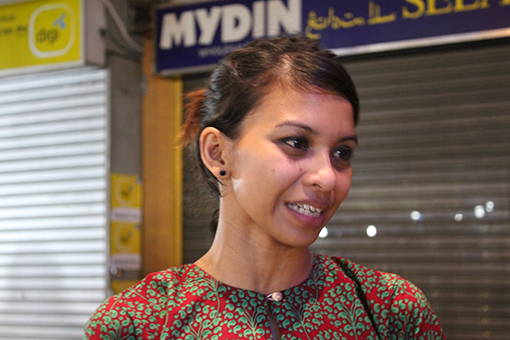 "We usually start at 9.00pm daily until 3.00am with the approval of the management of Mydin store. The performance is aimed at entertaining shoppers and the general public from all walks of life." Nur Cahaya added. 
The group started 4 months ago and prior to that was involved in traditional musical instrument workshops such as the bengkel rebana asli (a type of Malay traditional drum).
According to the Group Leader Amir Hamzah Mohd Jamil, 23, this is an excellent opportunity to showcase Malaysian music talent and instrument to visitors, especially tourists. "It also bridges the gap between the older generation and the new as traditional music needs to be approached in such a way that it becomes interesting to the younger generation."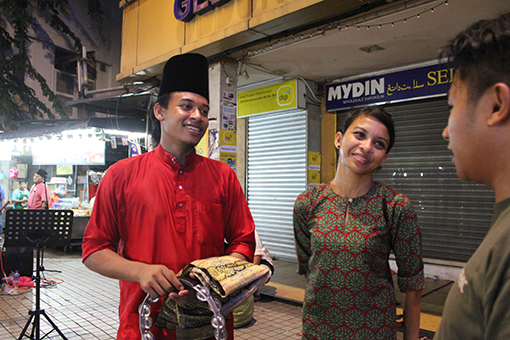 Hasrul Mohd, 35 a shopper from Rawang who was also mesmerized by A.P.G's performance said "The unique part about their performance is that they are using traditional musical instruments jammed with modern day music. It brings in a new perspective in their style of performance."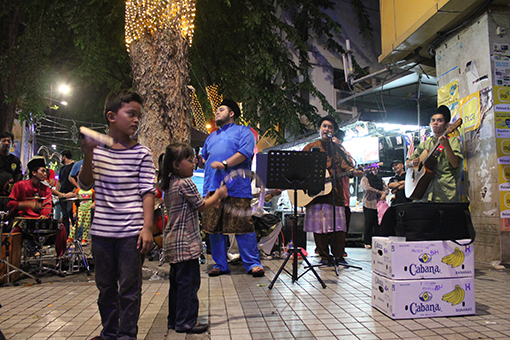 Another spectator, Kim In-Wok, 31 from Seoul mentioned that he loves the happy atmosphere at the night market, which is very unique in this country. "Seeing this band perform makes me want dance and I look forward to come again for their next performance." he added.
The Amir Percussion Group has a Facebook Page set up for fans which currently stands at 1,675 likes and could be found at
www.facebook.com/amrhmzah
.
Semua berita dari laman web ini adalah hasil sumbangan rakyat Malaysia dari pelbagai lapisan masyarakat. Jika anda berminat untuk lebih mengetahui mengenai kursus penulisan dari Citizen Journalist Malaysia atau ingin menyumbang artikel anda, sila (KLIK SINI)
________________________________
All news posted on this website are written by Malaysians from all walks of life who are trained by Citizen Journalist Malaysia. If you are passionate about writing, photography or  video storytelling and would like to contribute your articles, photographs or videos of events that is happening in your community, please 
(
CLICK HERE
)