Malaysian government released 252 Nepali workers from detention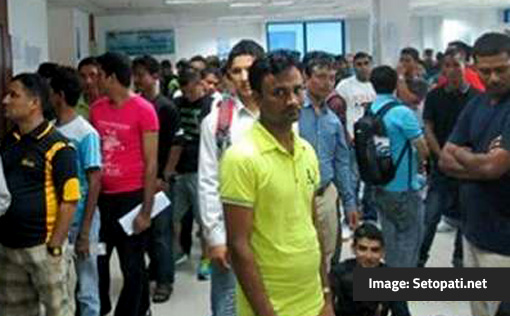 Malaysian government released some 252 Nepali migrant workers, who were held at a detention camp after completing their jail terms.
The workers were initially jailed for various immigration offences and upon release had to languish at detention centres as they could not afford air tickets to return to Nepal.
Following this the embassy of Nepal in Malaysia, with the assistance of various local companies provided free flight tickets and sent the workers home.
According to the embassy, there are another 250 Nepali workers languishing in the detention centres as they do not have air tickets to go home and their families do not know that they are in detention for them to send them an air ticket.
According to embassy officials, many Nepali workers staying in the country illegally have fallen into the clutches of fraudsters and unscrupulous agents who charge them hefty sums in order to get a safe passage home.
The repatriation cost of an illegal worker must be shouldered by the worker or employer and home country's embassy.
So far, only 2,000 Nepali migrants working illegally in Malaysia have returned home in the last six months though the Malaysian Department of Immigration is supposed to have detained at least 8,000 Nepalis earlier this year.