Taylor's College's to raise RM65,000 for charity from "Jog For Hope"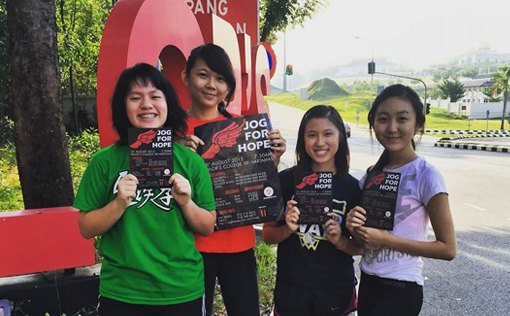 The 7th edition of  the annual Taylor's College Sri Hartamas' "Jog For Hope" charity run is all set to rock on 16 August 2015. Students are hoping to raise RM65,000 from the event which is fully organised by the students.
Proceeds from the event will be donated to the Siddharthan Care Centre, a home for underprivileged children and senior citizens and the Sinthamani Divine Life Ashram orphanage.
Last year, Jog For Hope recorded 2,200 participants and raised RM57,000 to benefit the Stepping Stones Living Centre, a home for underprivileged children and senior citizens.
Registration will be open at 5.30am with flag-off at 7.30am for the run will begin from the college premises at Sri Hartamas. The first 500 registrants will be eligible for early bird discounts. Participants may also register online and collect the race number and t-shirt from 10 August onwards at the college.
Stella Lau, Chief Operating Officer of Taylor's College hopes students will gain confidence to initiate more community centered events from  organizing this run.
"We don't just encourage academic excellence. We want to create well-rounded individuals that will become productive members of the community."  Stella Lau added.
Jog For Hope participants can choose between the 3km Fun Run, 6km Turbo Run and 10km Resilience Run with fees ranging from RM30 for school children, RM40 for tertiary students and RM50 for all other participants.
Members of the public who wish to contribute directly to the fundraising effort can make cash donations or sponsor various items by contacting the Head of Sponsorship, Natalie Ann Shim at 012-298 0180.
For further information regarding "Jog For Hope" please visit http://jogforhope.wix.com/home