Miss West Malaysia Kebaya 2015 Auditions Begins with a Bang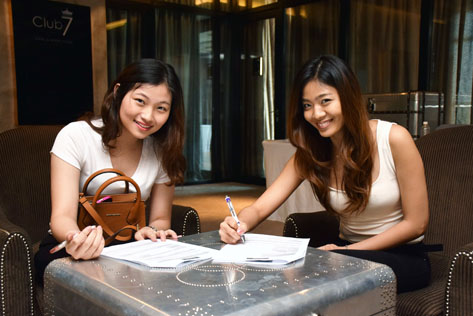 Hopeful young ladies turned up for the auditions for the inaugural Miss West Malaysia Kebaya beauty pageant which were held at Vivatel Hotel, Kuala Lumpur on August 1, 2015.
The girls seemed excited by the look on their faces as they tried their best to impress the audition judging panel – Miss Borneo Kebaya 2015 Sonia Naidu, Miss Global International Sarawak 2015 third runner-up Christina Dana Paulus, Miss Malaysia Kebaya 2013 Miss Elegant Elssey Lessianna Anak Richard and Miss West Malaysia Kebaya founder and deputy director Jackson Tan.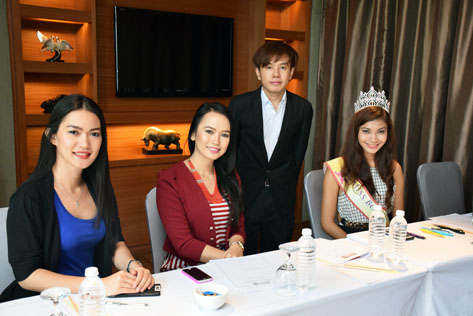 Citizen Journalists Malaysia (CJMY) spoke to Jackson Tan and two pageant hopefuls, 24-year-old university graduate Lynn Lim and 25-year-old shipment executive Angeline Low Wen Ling, both from Petaling Jaya, who were participating for the first time in a pageant.
"I am very excited. I do not expect anything and will try to make the best out of it. I have always have been fascinated by beauty pageants so I usually check out the stuff on Youtube videos for inspiration.
"I found out about this pageant from Facebook so I thought I should give it a try to find some fond memory and experience of a life time," said Lim, who recently graduated in medical sciences from MAHSA University.
For Low who also does part-time modelling, she found out about the pageant from a friend and hoped to get through the audition.
"I wanted to try something new so that I can do more with my life to learn and gain new experiences and exposures which can be very useful.
"I think this kebaya pageant is beautiful because it promotes our national heritage costumes," she said.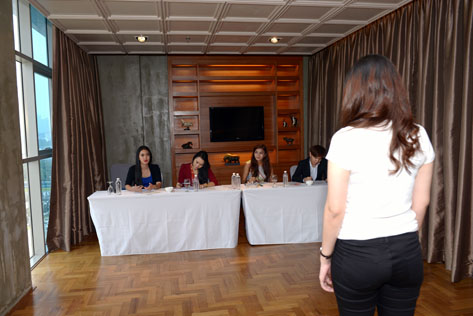 The brain child behind the inaugural Miss West Malaysia Kebaya, Jackson Tan said only 15 girls will be selected through the audition process and will advance to boot camp training before the grand finals on Sept 18.
Tan comes from a pageant background himself having been involved in the various kebaya events namely Miss Selangor Kebaya 2013, Miss Wilayah Kebaya 2013 and Miss Borneo Kebaya 2013.
He said: "I have this idea to organize a pageant on my own for some time after enjoyed helping out at kebaya beauty pageants organised by Miss Malaysia Kebaya founder Jason Hee way back in 2013.
"From the knowledge and experience, I gained a love for kebaya. I got the pageant inspirations. I wanted to come out and show myself capable to organise the kebaya pageant.
"I have discussed with my business partners and they agreed to start small first and see how it goes. Everything has to start small. If all goes well and we are ready, we will set off for bigger things to come.
"And I am very glad to have Miss Borneo Kebaya national director Joeyce Hii as our main collaborating partner. We are confident the inaugural Miss West Malaysia Kebaya 2015 pageant will be a great success."
Miss West Malaysia Kebaya 2015 pageant emphasises on the cultural values of the Kebaya costumes in West Malaysia and aims to promote unity among the diverse cultures in West Malaysia through the wearing of the traditional Kebaya costumes.