Malaysia Supermodel Search 2015 is back for Season 5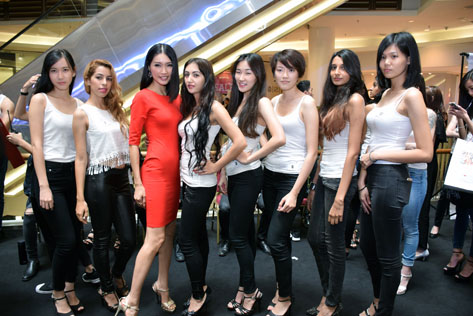 Over a hundred young aspiring models took part in the live audition session to chase their dream of becoming the next Malaysia Supermodel 2015. The audition was open to both male and female applicants between the age of 14 to 26 and held at the upper atrium of Paradigm Mall, Petaling Jaya on Aug 9, 2015.
The organiser, Amber Chia Academy (ACA) is on a search for the perfect model with supermodel material, one who has to have the whole package of physique, attitude, personality, confidence and the "X" factor.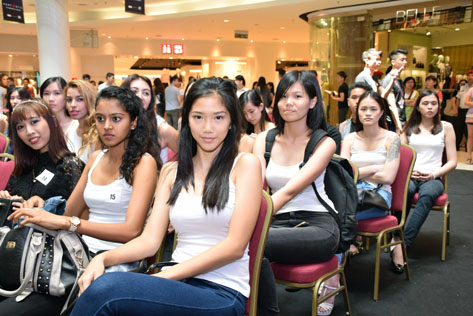 The audition saw contestants went all out to make their dreams come true. When their numbers were called, they walked down the runway with their heads held high and introduced themselves in front of a panel of judges. They proved they had talent as they showed off their skills on stage and confidently answered questions by the judges.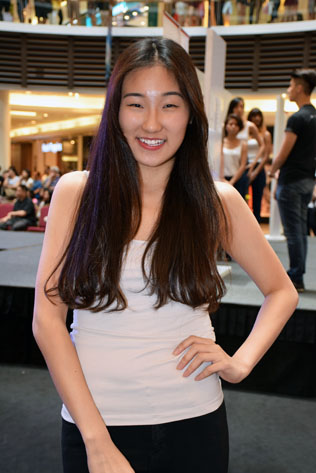 One of the young hopefuls is Tebby Tun, a 19-year-old interior design student from INTI International University Subang and a part-time model.
"I love modeling and this could be my big chance I have been looking for. I hope I passed the audition.
"I am hoping to become a successful young woman for being a supermodel, an actress and an interior designer," said the highly ambitious girl who was a finalist of Miss Malaysia Global International 2015 and also wants to be an actress.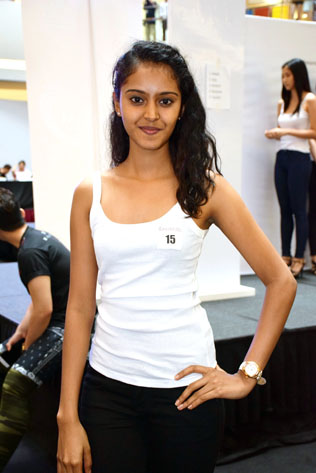 Another hopeful who also has dream to become the next Malaysia Supermodel is 18-year old Naveesyaah who is pursuing a foundation course also at INTI International University Subang.
"I have always been interested in modeling. It's my dream to be a supermodel and I hope I will be selected," said Naveesyaah who loves dancing such as classical dances and ballet.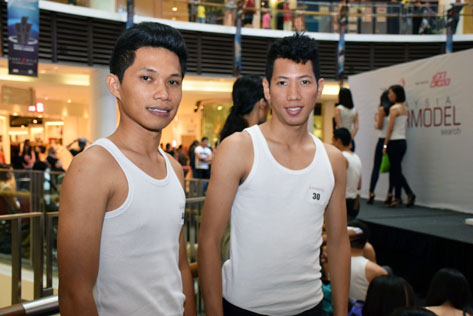 A 24-year-old waiter Fazreen and 22-year-old UiTM student Hariz showed up with high hopes. They said they always had a passion for modeling and it would be a dream to become a supermodel.
ACA founder and principal Amber Chia said 20 applicants comprising 10 male models and 10 female models will be selected by a 5-judge panel which included herself, Ford Models Supermodel of the World Malaysia 2009 Kelly Jagan, catwalk guru Benjamin Toong and a representative each from title presenter Paradigm Mall and main sponsor YS Mobile.
The successful applicants will undergo intensive training to enable them realize their potential to be a supermodel.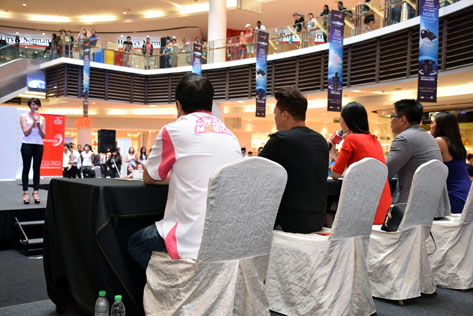 Malaysia Supermodel Search is an online based reality show competition and nine episodes will be produced and aired on the Malaysia Supermodel Search Youtube channel every Wednesday from September 9 onwards.
The progress of the finalists will be monitored and evaluated by Amber Chia and Benjamin Toong to ensure that only the best models will advance to the next round and culminate in the grand finale on Nov 1, 2015 at Paradigm Mall.
In the grand finale, two winners, one female and one male, will be selected and will travel to Seoul, South Korea to compete at Asia New Star Model Contest 2016.