22 year old INTI Student Wins Beauty Contest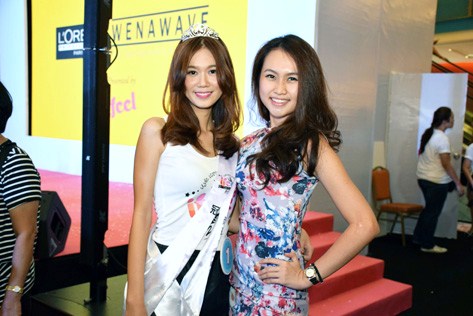 I Feel, a popular Chinese language women lifestyle magazine, held their annual I Feel Girl Search Contest finals which saw 12 finalists vying for the top spot.
After a grueling contest, 22-year-old university student Boo Sze Teng from Muar came out on top and was crowned by I Feel Girl Search 2014 winner Sherlyn Seo.The second year INTI international university mass communications student who participated in her first beauty contest walked away with a trophy, RM5,000 cash and become the magazine's new in-house model. Boo also won herself a subsidiary title which is "Miss Glamourous."
The annual contest, now in its tenth year was held at the blue concourse, Sunway Pyramid shopping mall, Petaling Jaya and was open to single girls aged 18 – 25 .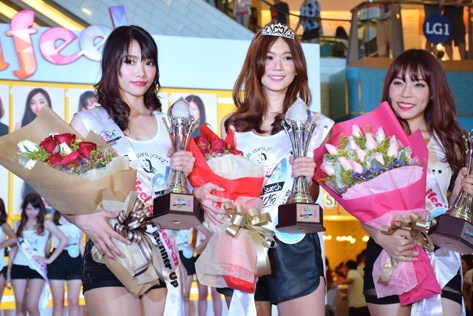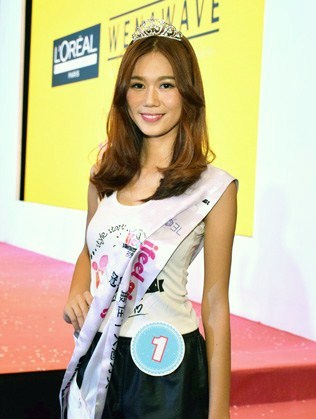 First runner-up was Joleen Heng who also took the "Miss K-Beauty" subsidiary title and second runner-up Elise Chan. The "Miss Photogenic" subsidiary title went to Chong Yuan Ping.
"We are very excited as this is our annual signature event and it is always a wonderful time to connect to our readers and we hope that they continue to support us by subscribing to our magazine," said I Feel managing editor Abby Wong.
American-born Taiwanese singer and songwriter Wang Da Wen and local all-girl pop singing group Precious that was formed in August last year cheered fans up with renditions of their favourite songs.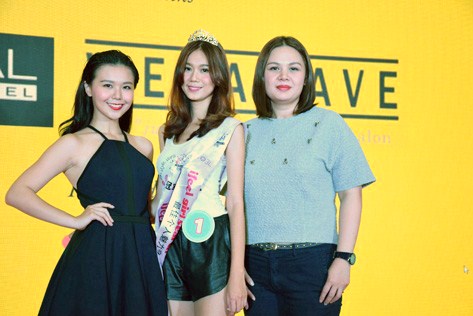 The event was an opportunity for the magazine to connect to its loyal readers.
Popular with today's young readers in the 18-29 age group, this colourful women's lifestyle magazine with a readership of over 30,000 every month is brimming with articles covering the latest in hot celebrity news, fashion, beauty, music, movies, relationship advice, and much more.
I Feel reader Leann Chia, 22, said she enjoyed and looked forward to reading the magazine.
"I like the many really interesting articles. They are very informative such as tips for improving lifestyles," she said.
The main sponsors of the event were Chu Lip, Miacare, SUB International Beauty School, Wenawave, Tony Moly and Jeoel.