Song and Salsa at Cancer Fundraising Dinner in Malacca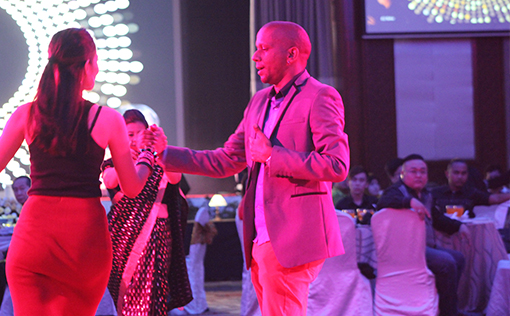 Hospis Melaka and the National Cancer Society of Malaysia (Melaka) got together and  hosted a fund raising dinner at the Grand Ballroom of the Equatorial Hotel in Malacca to raise funds for cancer patients.
The entertainers for the night were Juwita Suwito and DJ Selva. DJ Selva, a world class Salsa and Latin DJ graciously taught the crowd the basic Cuban salsa steps which not only delighted guests but added immensely to the pleasure of dancing when he spun the music later on.
Juwita, whose father succumbed to cancer too, belted out songs in several languages. However, the one she wrote and sang for her father "Just Like That" caught at the throats of many present.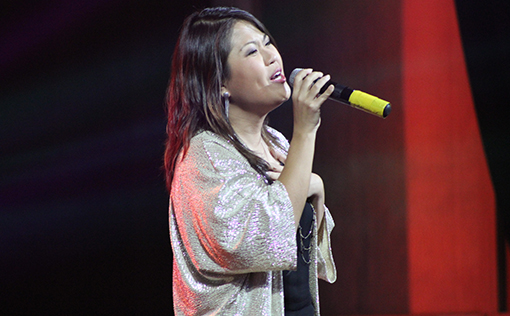 There was an auction of some beautiful Tiffiany table lamps too. The auction was hilariously carried out by none other than Dr Daniel Wong who is also the medical advisor of the National Cancer Society of Malaysia (Melaka).
Brig. Gen. Datuk Dr N Rajagopal (Rtd), the President of Hospis Melaka, in his opening speech expounded the need to make cancer patients feel safe and cared for. Not only are the patients affected, he said  but so are their families and caregivers. Today, cancer affects approximately 40,000 new patients each year in Malaysia. Hence the dire need to establish proper support for patients, their families and their caregivers.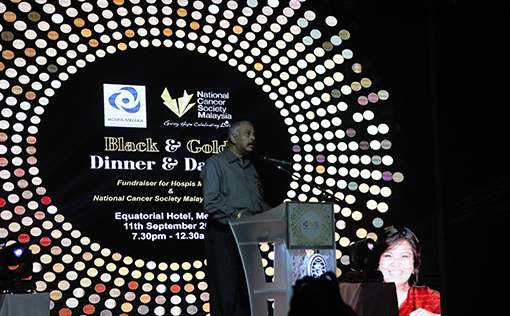 Hospis Melaka, set up in 1994, has been in existence for more than 20 years. It is run by volunteers providing emotional and moral support to terminally ill patients and their families.  They give counselling, provide nursing services and medical care to patients who require these. They have a Hospice-at-Home-Care Program run by the volunteers of which patients can  also avail themselves.
The National Cancer Society of Malaysia, Malacca branch was set up this year. They aim to promote cancer awareness and early cancer screening. They cultivate support groups consisting of volunteers and peers for cancer patients in need of moral and emotional support. Their volunteers are trained and supervised to ensure the existence of vibrant support groups for both adults and children
A pet project in the pipeline for child suffers of this rogue disease is "The Weekly Wonder" which is a weekly programme of recuperation play therapy and learning activities. These activities have been specially designed and specifically developed for child cancer sufferers.
Hospis Melaka and The National Cancer Society of Malaysia (Melaka) are non-governmental organisations run mainly by volunteers and raising funds to support the growing need for good community based services is an on-going effort. The theme for the night was 'Black and Gold' and it so aptly described these people with hearts of gold doing what they can for fellow human beings who must be going through one of the darkest moments of their lives.