13,000 Trees Planted to Herald the Opening of New Mall in Ipoh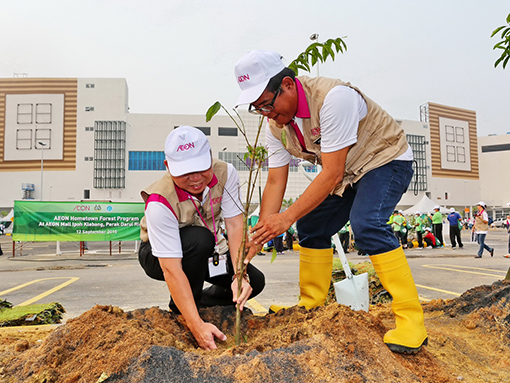 In keeping with the AEON tradition, 13,000 trees were planted to mark the opening of AEON Mall Ipoh, Klebang on 21 October. This latest addition will be AEON's 30th outlet and its 24th AEON Mall in Malaysia.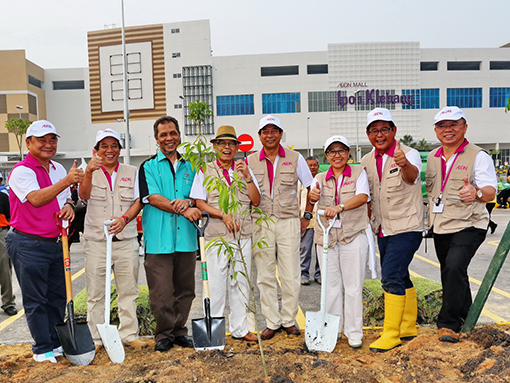 More than 30 species of indigenous trees and shrubs were planted around the Mall's premises which include the Gaharu, Katong Laut, Kenanga, Cengal, Sepetir Daun Lebai as well as local fruit trees and herbal plants.
Guest of Honour, Yang Berbahagia Dato' Dr. Abdul Latif Bin Mohmod, Director General, Forest Research Institute was joined in the Mall's Pre-Launch Tree Planting Ceremony by more than 800 participants comprising of nature enthusiasts, environmentalists, local communities and government officials..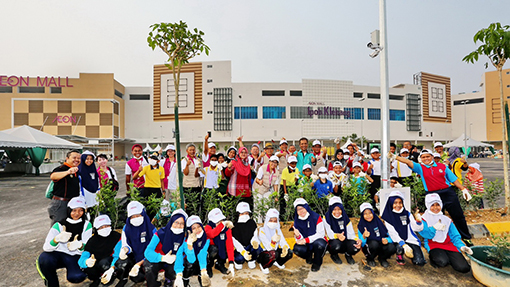 Other volunteer guests were school children from Sek. Keb. Haji Mahmud, Sek. Keb. Seri Kelebang, Sek. Keb. Kelebang Jaya, SJK (T) Klebang and SJK (C) Poi Lam..
The aim of the AEON Hometown Forest Program is to not only conserve the biodiversity of the area and but also create community awareness of the importance of preserving indigenous tree species. This Tree-Planting Initiative  has since shown its commitment towards helping to revive nature to create a more natural and healthier environment for future generations.