Celebrity Chef Sherson Lian All Set to Meet Fans at The Curve's Foodie Fest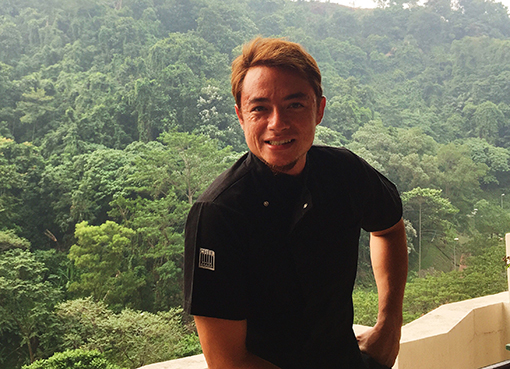 Food lovers will be treated with the ultimate foodies fiesta as two of Malaysia's top chefs will also be sharing their expertise in the heart of Mutiara Damansara at the Curve's Centre Court from October 2 to 4.
MasterChef Malaysia 2011 finalist Chef Nik Michael Imran will be whipping up Caesar Salad and Pandan Crème Brûlée at 5.30pm on Saturday.
Meanwhile, multi-talented and internationally-recognised TV personality Chef Sherson Lian will be on stage at 5.00pm on Sunday, cooking up a storm with Kacang Pool with Poached Egg and many more.
Aspiring home cooks will have the chance to witness their inspiring skills and also get up close with them at Meet-and-Greet sessions.
Chef Nik Michael Imran added, "Having had such an unforgettable experience with MasterChef Malaysia, I'm excited to share some of my avourite tips and tricks that I've learnt since then."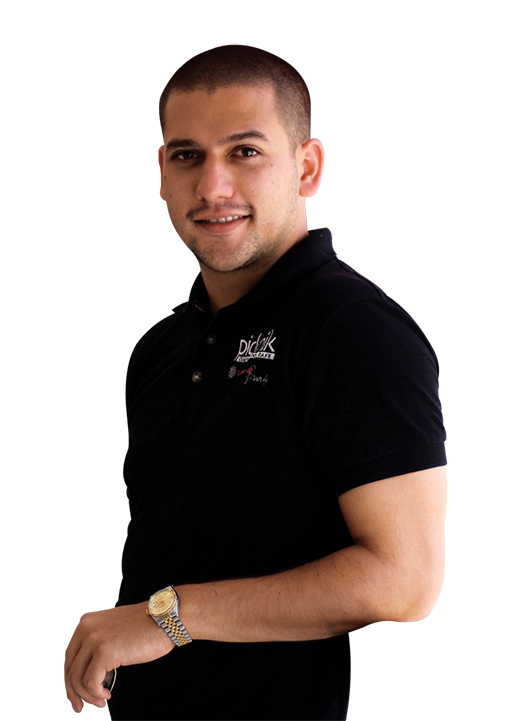 Chef Sherson Lian applauded the idea of the Foodie Fest, expressing his excitement for the event. "Having inherited my love for cooking from my mother, I am a firm believer in sharing my passion for good food and certainly relish this opportunity to do so. I'm truly looking forward to meeting fans and food lovers at the cooking demo," he said.
The three-day Foodie Fest weekend will be a food-filled festival featuring 18 stalls offering a range of yummy snacks, thirst-quenching beverages, sinful desserts and scrumptious pastries.
From Thai coconut ice cream, unique localised types of tea, tasty fusion food dishes, delectable pies, cakes and waffles, to bottled caffeine-to-go, keropok lekor and more, the Foodie Fest will be a mouth-watering weekend to savour.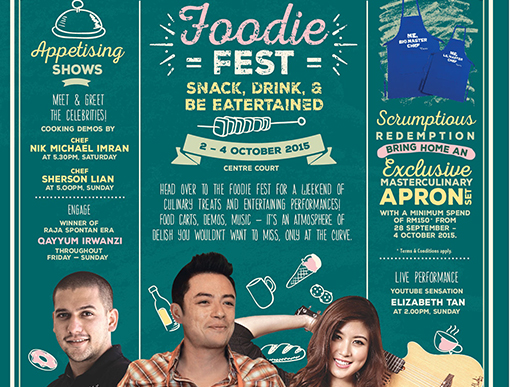 Jazmi Kamarudin, General Manager of the Curve, said, "Foodie Fest is our take on celebrating the Malaysian love for delicious street-style food, and we hope our patrons will have a great time throughout the weekend"
Malaysian YouTube sensation Elizabeth Tan who has been thrilling fans with her talents, will grace the Foodie Fest with her presence and perform several songs live on stage on Sunday at 2.00pm. Qayyum Irwani, winner of Raja Spontan Era will also be present throughout the weekend as the guest emcee.