Pemandu Launch Nationwide Survey on English Proficiency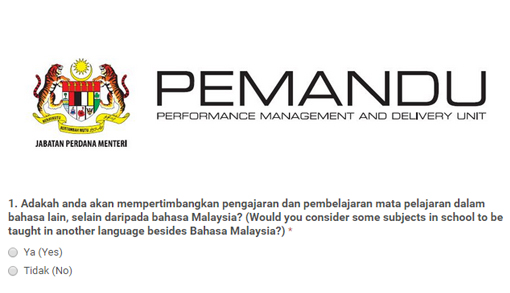 The Performance Management and Delivery Unit (PEMANDU) NKRA Team has urged Malaysians to take part in an online survey on the importance of English language proficiency.
The survey which is bilingual was launched today to get Malaysians general perception on the importance of English fluency. The participants will remain anonymous as no personal data will be captured. They will be required to answer seven questions which is estimated to be completed in a minute.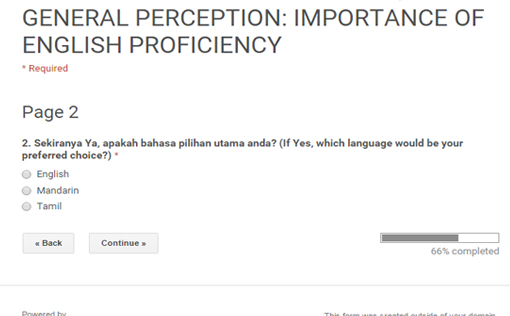 In the introduction to the survey, Pemandu as also urged Malaysians to reach out to friends and family and encourage them to also take part in the survey. They are hoping to receive a big number of participation from Malaysians for the survey as a support to improve the standard of English in the country. The outcome of the survey will be shared with the Malaysian Ministry of Education.
The survey can be accessed at the folllowing link: http://goo.gl/forms/u09WpY91mJ.