Fire Breaks Out at SK Taman Samudera, Batu Caves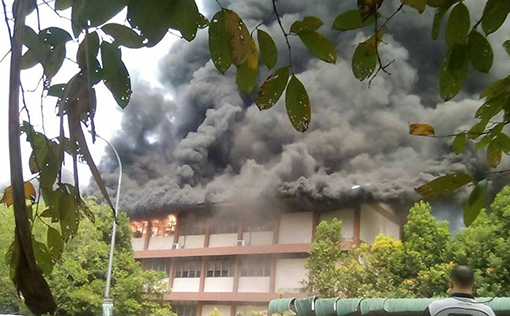 Around 800 students are believed to be effected from  a fire which broke out at SK Taman Samudera, Batu Caves at around 11.45 am today. Teachers who noticed a thick smoke caused by the fire managed to safely evacuate all students from the school building to assemble at the schools parking lot.
According to an eyewitness, the fire started from a classroom which is situated at the third floor of the building before spreading to the neighboring classes. Firefighters who rushed to the scene after receiving and emergency call managed to stop the fire by 1 pm.
Five classrooms and two store rooms are believed to be destroyed by the fire. No injuries were reported from the incident. Officials are still investigating the source of the fire.