Rachel Harradence of NZ Wins Inaugural Miss Cosmopolitan World Pageant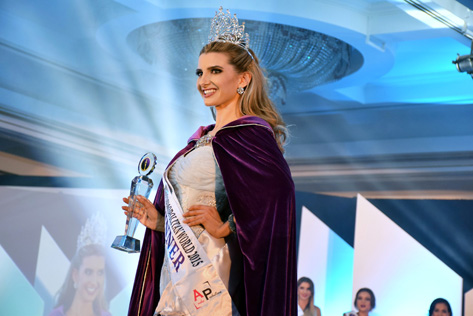 Rachel Harradence from New Zealand has won the inaugural Miss Cosmopolitan World pageant at the international grand finals in Kuala Lumpur on Oct 9, 2015.
Standing at 5' 7" (170cm), the 26-year-old receptionist and HR assistant was crowned by Miss Cosmopolitan World organisation founder and Amelia Productions director Amelia Liew, being a former beauty queen herself.
The Aucklander, whose personal interests include traveling, acting, presenting and dancing, already has a string of achievements under her belt prior to joining Miss Cosmopolitan World, such as winner of Miss International New Zealand 2014 and first runner-up in Miss World New Zealand 2014.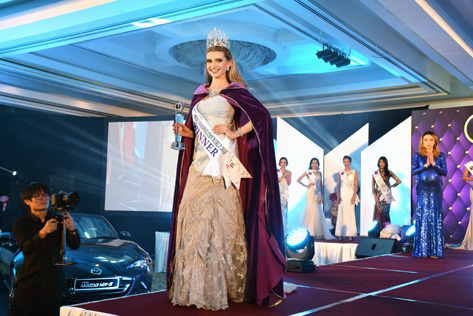 Miss Cosmopolitan World is Malaysia's home-grown beauty pageant success embracing the 'Malaysia Boleh' spirit established by its founder Amelia Liew and putting Malaysia on the world map as a global player in the industry.
Liew, in her speech said: "I am really very happy to be able to create an international beauty pageant in our beautiful country Malaysia, bringing in 17 international finalists from all over the world. We have participants from as far as Peru and she took three days to reach Malaysia. And we have participants from as close as Singapore and our beautiful country representative Malaysia."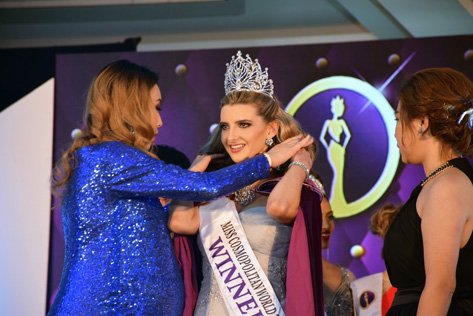 Liew who is currently eight months pregnant with twins said the inaugural Miss Cosmopolitan World pageant was made possible through the generous support of sponsors and partners.
"I would like to thank all of you for the support in making the pageant a success. This journey would not begin here today without all of your support.
"2015 has been an amazing year for me because I am blessed with three babies that I am going to have, two in my stomach and another is Miss Cosmopolitan World 2015," she quipped.
First runner-up went to Monique Song from Korea. For Malaysia's representative Kohinoor Kaur who although did not take the winner's crown, the nation is proud of her achievement in finishing second runner-up.
Andrea Ankovic from Croatia and Rebecca Boggiano from England were third and fourth runners-up, respectively.
The panel of eight judges included local actress and host Tasha Shila, international model and host Jenny Le Nguyen from Vietnam and Missosology CEO and founder Pawee Ventura from Philippines.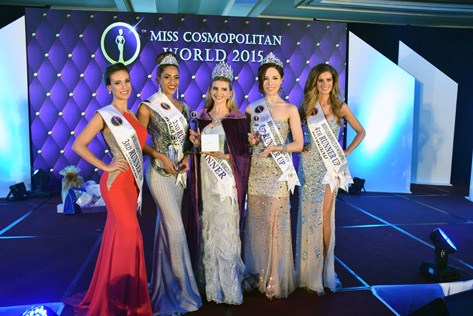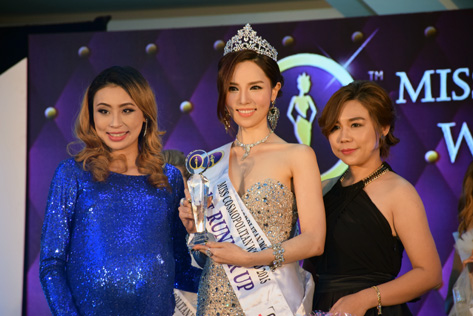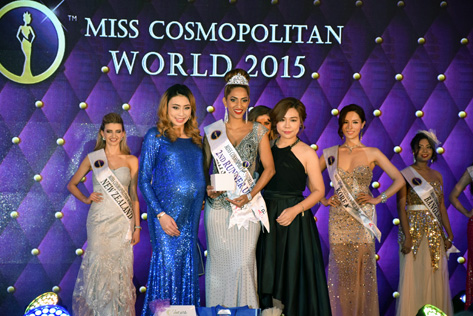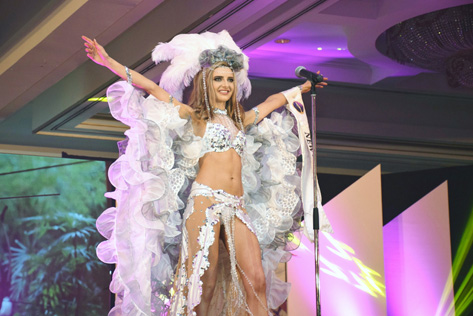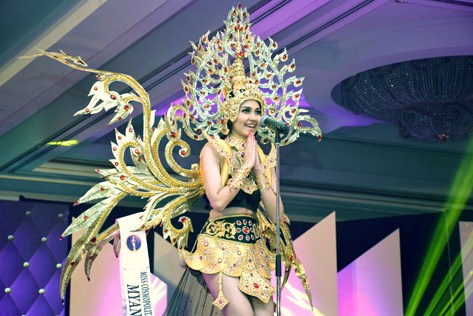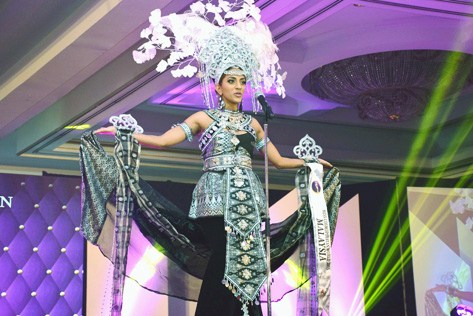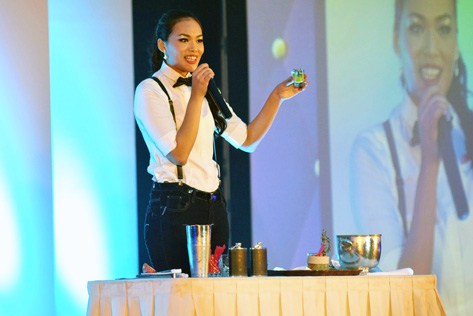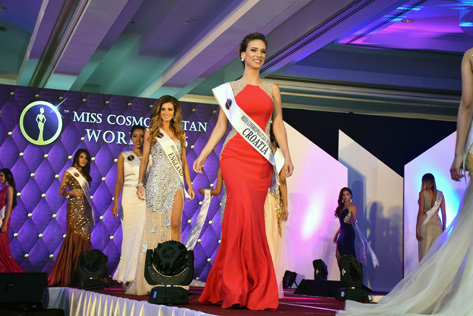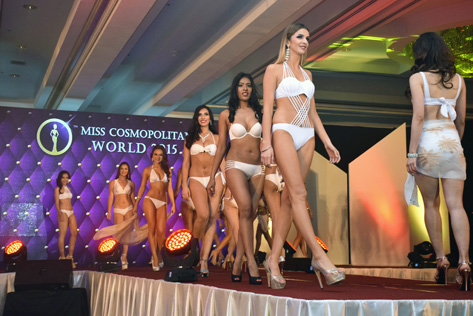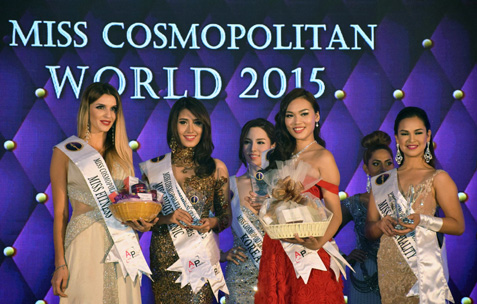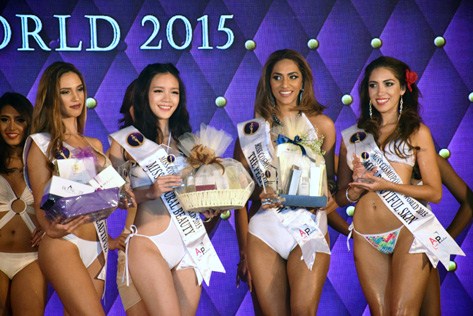 Miss Cosmopolitan World 2015 winners 
Winner- NEW ZEALAND (Rachel Harradence)
1st RU – KOREA (Monique Song)
2nd RU- MALAYSIA (Kohinoor Kaur)
3rd RU – CROATIA (Andrea Ankovic)
4th RU – ENGLAND (Rebecca Boggiano)
Best National Costume winners
NEW ZEALAND (Rachel Harradence)
MYANMAR (May Nandar Kyaw)
MALAYSIA (Kohinoor Kaur)
Subsidiary Title winners
Miss Body Beautiful – CROATIA (Andrea Ankovic)
Miss Natural Beauty – TAIWAN (Lai Ying Shih)
Miss Perfect Brow –  MALAYSIA (Kohinoor Kaur)
Miss Beautiful Skin – PERU (Vanessa Guimoye)
Miss Fitness – ALBANIA (Ilda Kroni)
Miss Photogenic – INDONESIA (Maya Novethesia)
Miss Talent – SINGAPORE (Tan Jo Ring)
Miss Popularity – PHILIPPINES (Patricia Danielle)
Miss Congeniality – PHILIPPINES (Patricia Danielle)