PJ Residents Learn the Secrets of Anti-Aging at Health Talk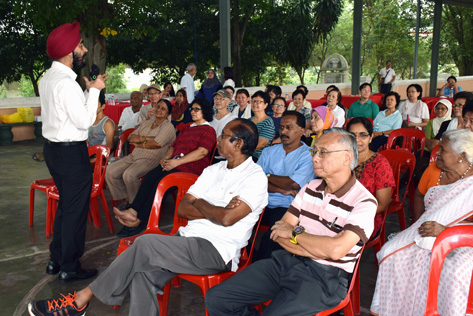 Friends of Taman Aman Club and Rukun Tetangga (RT) Section 22 Petaling Jaya jointly organised a health talk titled 'Essential Secrets of Anti-Aging" held at the Taman Paramount basketball court on Oct 3, 2015.
The talk was given by Jagdev Singh Bhullar who is the president of Malaysian Dietary Supplement Association and executive director of ASEAN Alliance of Health Supplement Association.
The informative and educational activity attracted a good crowd of both men and women who wished to know the secrets to staying young and healthy looking.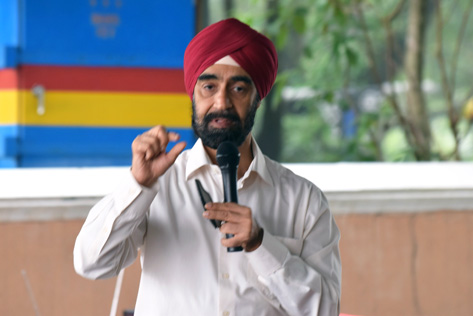 Jagdev spoke at length on the three anti-aging secrets which were eating the right nutrition, exercising the right way and having a reason to live.
He said food items such as white milk, white sugar and white rice are to be avoided as they can be harmful to our bodies, and encouraged the use of coconut oil as safe and healthy cooking oil.
He talked about the health benefits of Omega-3 fatty acids found in fish and called on the people to eat steamed fish instead of eating the fish fried which will remove the Omega-3.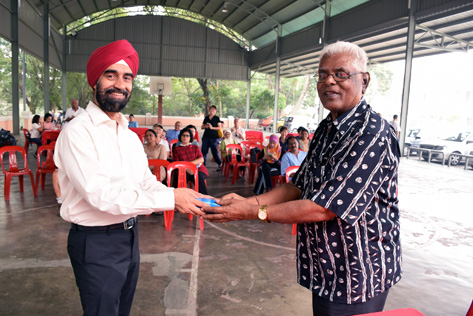 On exercising, he said stretching exercise was a way to better health and fitness as people who stretched themselves more often lived more.
Another form of exercise was to perform a 4-minute high-intensity workout on a bicycle machine once or twice a week and this involved cycling vigorously for 30 seconds, then stop and rest for 90 seconds. This intense cycle is to be repeated eight times.
Jagdev said it was important for people to know where one was going and to be happy to live their life to the fullest.
"If you have a reason to live your life, you will live long. Otherwise God would not have put you here."