Third Bachata Dance Fest Rocks KL with Biggest Turnout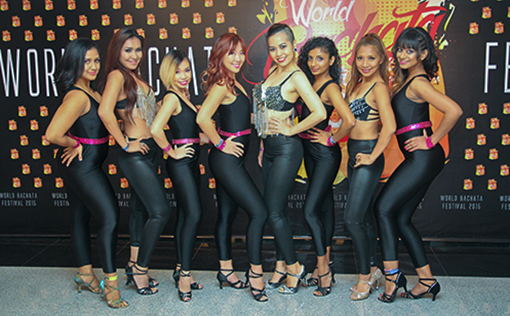 Latin dance lovers from across the globe come together to celebrate The World Bachata Festival Kuala Lumpur 2015 (WBFKL 2015) which concluded after 3 days of spectacular workshops and dance performances held at the Bentley Auditorium, Kuala Lumpur. The festival saw enthusiastic dancers coming to learn and watch the finer nuances of Salsa, Bachata, Bollywood and more from experts who had come down to Kuala Lumpur from around the globe. The event  which enjoyed its third successful year was made even more special with performers from countries like USA, Australia, UK, Thailand, India, Japan Philippines, Canada, Australia and Colombia participating.
The 3 nights of rousing performances started with a bang on the 23rd Oct with an opening night party themed "Suit and Tie" that saw 9 elegant performances followed by social dancing with the audiences till 2am. The event was opened with and unforgettable opening performance by Australian Bachata champions Juan Ruiz and Shade.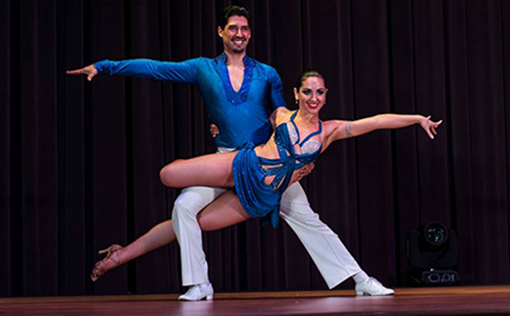 "Alot of it comes for love of latin music, latin style. Its like a language without words and you can express yourself through the music. You can dance with anybody across borders you just have to have a connection with your partner and thats what made us dance together." Shade said about her winning partnership with Juan, the couple have been performing together since 2013.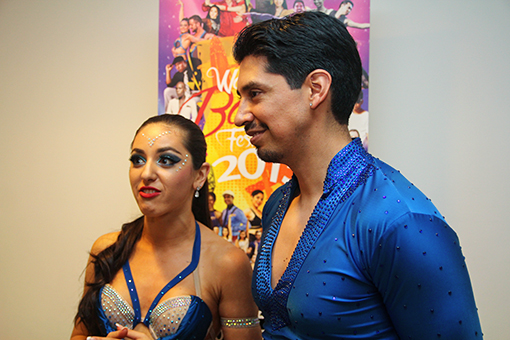 "Its a pleasure being invited to beautiful Malaysia to represent Australia. I have been here previously in 2009, 2010 and 2011 to teach but this is the 1st time to perform. We got very good reception for bachata here now compared to last when I was here." said the talented Juan who also co-emceed the festival on the second and final night.
The parties for all 3 nights was emceed by Vithyaa Ramiah from Lotus Platinum and also another co-emcee Güpson Pierre on the first and third night. Vithyaa said she was happy to see such tremendous support for this event and hopes for it to continue.
"Its a challenge financially to put up such performances together and bring it on stage . It is only possible with support like this. We are planning to bring Broadway style shows to Malaysia and it will only be possible with such continuous support" said Vithyaa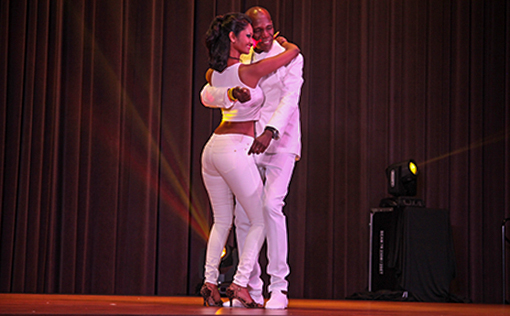 The ever versatile Güpson Pierre hailing from Montreal, Canada and who has been performing and teaching Salsa and Bachata around the globe also performed on the 2nd and 3rd night with Malaysian dancer Rachel Rayer.
The highlight of the festival was the performance by the most recognized bachata dancers in the the world Nestor and Rebecca from Sydney, Australia. The 2 times World Bachata Champions Nestor and Rebecca also took the stage to perform on the first and second night party.
Together with 14 other performances the second night which was themed "All White and Masquerade" saw the audiences mesmerized with the breathtaking performances by local and foreign dancers.
At the end of the show when all the performers were presented on stage, Nestor who is performing for the fourth time in Malaysia called to the audiences who couldn't get enough of bachata to dance along by teaching everyone a few steps of bachata.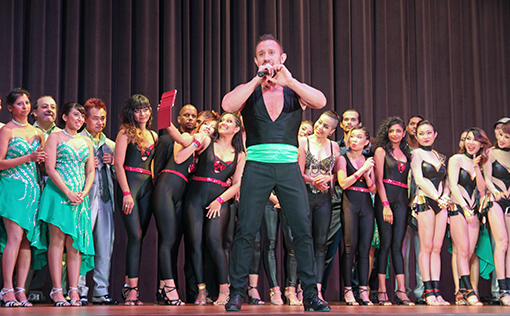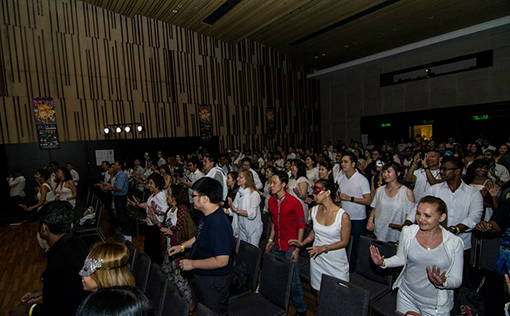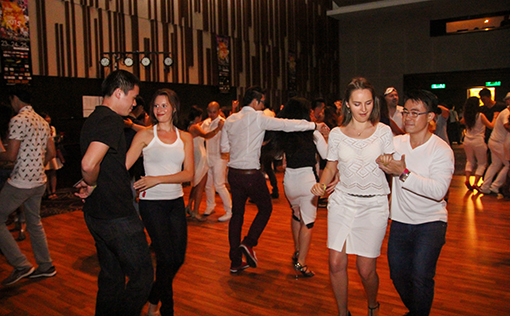 The couple also conducted a 6 hour bootcamp over 2 days where around 10 couples took part with some participants being first time dancers. The participants were choreographed and provided a platform to perform on stage at the closing ceremony on the final day.
"Malaysians a very friendly, and we have been getting very good response for bachata here. A few years back people use to dance salsa compared to bachata, but they are dancing bachata now" said Nestor said on the growing bachata classes in Malaysia.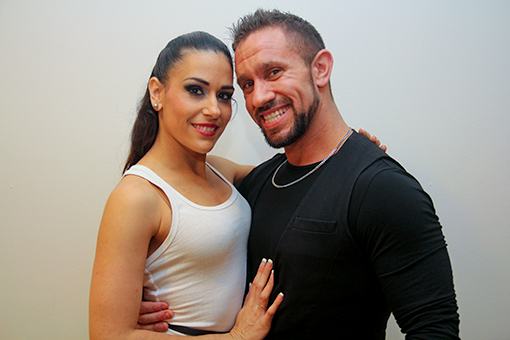 Participants were also treated with workshops of some very interesting dance forms varying from Bachata, Salsa to Bollywood dances for 2 days keeping instructors and participants pumped up till 5pm before the party at night.
Another very talented instructor Jamal Benouhoud also known as Sultan Jamal from Morocco conducted the Salsa classes and  "Lift Dip & Trick" workshop. He then performed a solo performance of Mambo Jazz on 25th Oct the final night which was themed "Casual Sunday Night".
Liitha Krishnan the Director of Shamballa Tribeni dance studio who is also the organizer of World Bachata Festival declared this years event to be a great success.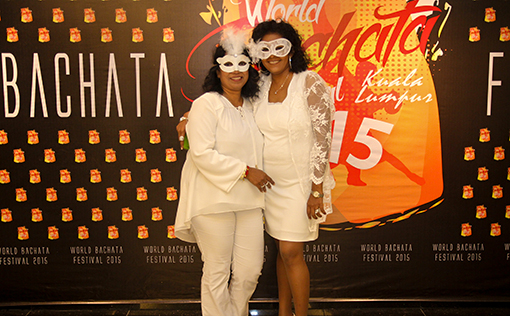 "The last festival in Kuala Lumpur we had least that 200 people but this year we had the biggest turnout in all 3 years. We had about 200 people a day this year. We had more performances this year with more performers from more countries" said Liitha
"We 32 different styles of workshops over 3 days with a very big crowd this year compared to last one with over 50 over people attending the workshop" Liitha added.
When asked on the variety of performances in a Latin dance festival Liitha said "I included Bollywood dance in the performance because we received very good response from people in Osaka when we had Bollywood dance there, so I got Kalnish Schubert who has been dancing Bollywood and Salsa since 8 years old and has performed around the world"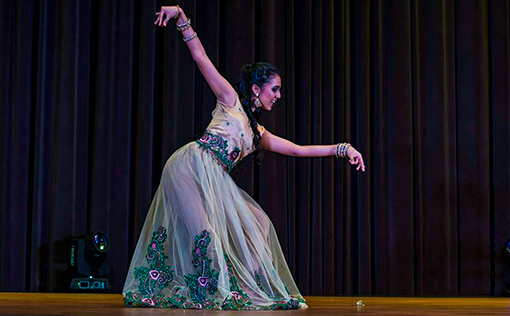 "We are planning to organize another festival in November next year, fans can look forward to a dance competition next year." She added when asked on her plans for the next festival.