Msian Celebs Take On Fitness Challenges at Samsung Gear S2 Movement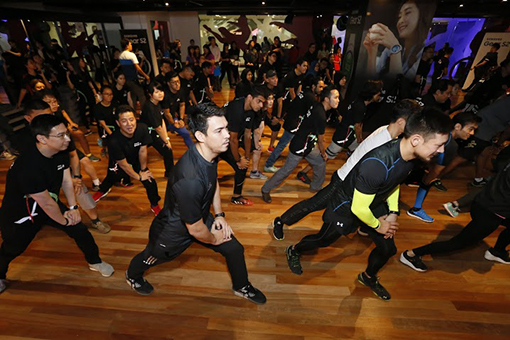 100 media members, celebrity friends and fitness enthusiasts participated in a one-of-a-kind fitness movement  in a series of exhilarating fitness challenges featuring Samsung Malaysia Electronics newly introduced smartwatch, the Gear S2.
Held in Kuala Lumpur and co-hosted by Serena C and Mark O'Dea, the session was curated to demonstrate specifically the intuitive health and fitness tracking functionality of the Gear S2.
Some notable names at the Samsung Gear S2 movement were Peter Davis, Syed Adney, Chris Tong, Izzue Islam, Fahrin Ahmad, Lee Sang Hoon, President of Samsung Malaysia Electronics, Atilia Haron, Kit Mah, Gan Mei Yan and Evan Siau.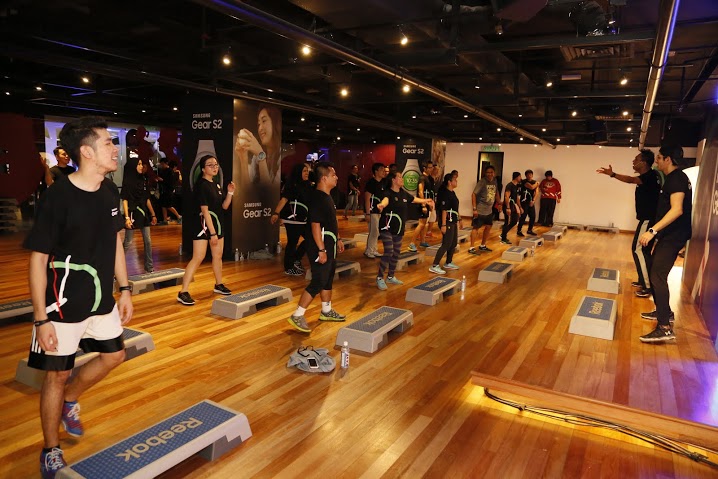 Speaking at the session, Mr. Lee Jui Siang, Vice President of Mobile, IT and Digital Imaging of Samsung Malaysia Electronics shared, "Wearable technology is one of the most exciting developments in the consumer electronics industry, not to mention a fast-growing fitness trend among consumers. With the Gear S2, we want to encourage people to gear up in making their health and fitness more achievable."
"To see your current fitness status, it is as simple as rotating the bezel. You can also set daily targets and dial up an app from a wheel of app icons to access notifications from your mobile device," added Mr. Lee.
While the Gear S2 has distinct health functionalities wearers can also constantly stay connected with social updates, get instant work notifications, and streamline their mobile life in a variety of ways allowing for optimized and seamless everyday use. The Gear S2's new circular design and 13 watch faces allows users to experiment with different styles and customize their gear according to their personalities and outfits.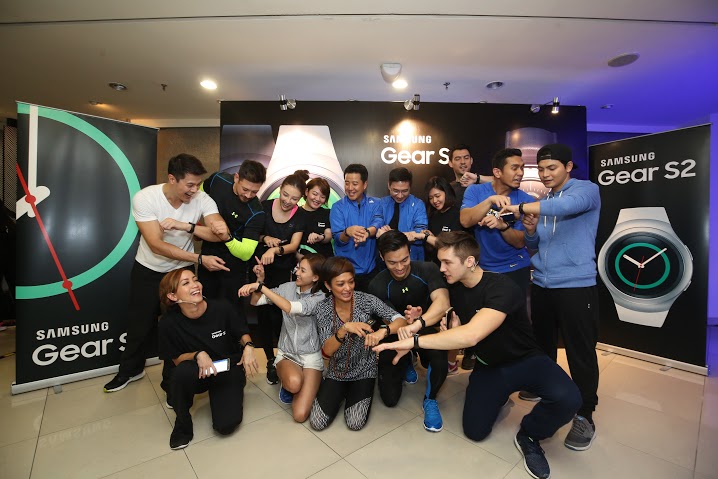 Available in two variant, the Gear S2 Classic is made for users who are looking for a classy and timeless wristwear design. Offering an elegant Black finish with a matching genuine leather band with the instant notifications. Meanwhile, the Gear S2 Sport is ideal for those who are constantly working out or on-the-go. Featuring a minimal and modern design.
The recommended retail price of the Samsung Gear S2 is RM1,399 while the Gear S2 classic is available for RM1,599. The Gear S2 will be offered in Dark Gray and Silver while the Gear S2 classic is offered in Black. The smartwatch also comes with additional changeable straps.