2016 Ushered in With Fun Run and Star-Studded Concert at Damansara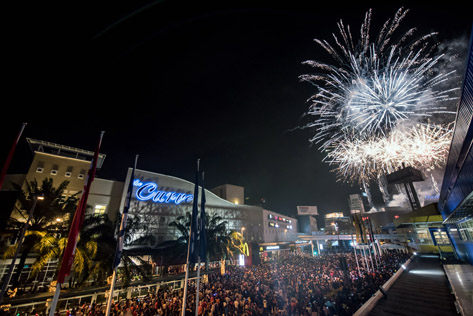 To make the year end memorable and fun, the Curve, eCurve and IPC Shopping Centre at Mutiara Damansara Commerical Centre (MDCC) jointly hosted the annual New Year's Eve countdown party with a family fun run and a countdown concert that drew thousands of merrymakers to usher in the New Year.
The Open 5km Run event kicked off at 8.00 pm at the main entrance facing the Curve which saw runners of all ages taking part in the race. This was followed by the 3km Costume Nite Run which saw families and participants dressed in a bevy of costumes bringing fun into their run. There were lot of creative costumes, some were dressed up as Marion, Iron Man, pirates and even Darth Vader and Storm Trooper from Star Wars.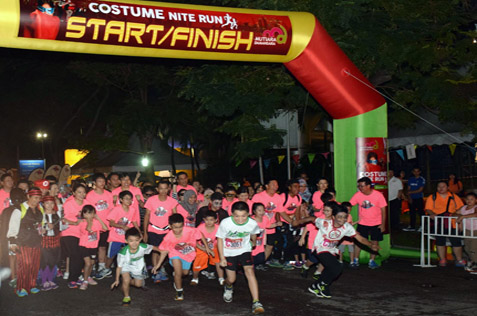 The evening concert started at 8.30 pm with two hosts Ben and Hafiz who both kept the crowd entertained throughout. The star-studded lineup of artistes who electrified the stage included Philippines-born singer-songwriter Mark Adam, self-taught musicians Caliph Buskers, Malaysian songstress and winner of One in a Million singing competition Suki Low, Akademi Fantasia winner Vince Chong, all-girl group De Fam and rap artist Joe Flizzow.
The crowd revelled in their presence as the performers put on a power-packed performance with lively rendition of their popular songs which got the crowd to their feet. As the clock counted down the seconds into the New Year, the crowd erupted into frenzy.
And then at the stroke of midnight, cheers and well-wishes filled the air as fireworks illuminated the night sky over MDCC.
"2015 has been a truly memorable year with joys and challenges aplenty. We are pleased to end the year on a great note with great performances by talented artists. We wish all our patrons a very Happy New Year," said the Curve general manager Jazmi Kamarudin.