Petaling Jaya Residents Bring Festive Cheers To Old Folks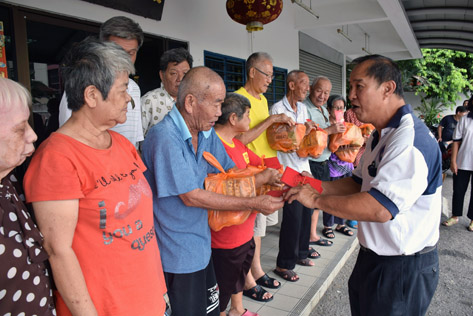 The neighbourhood watch group Rukun Tetangga Seksyen 21 Sea Park, Petaling Jaya brought joy to the old folks at Rumah Sejahtera Seri Setia (formerly Sungai Way Old Folk Home) in Sungai Way, Petaling Jaya on 31 Jan 2016 in conjunction with the Chinese New Year festive celebrations.
The group led by deputy chairman Cliff Yin handed out festive goodie bags filled with biscuits, Milo chocolate malt drink sachets, mandarin oranges  and ang pow to the residents of the Home who were aged 60 and above.
"We are doing our part to cheer up the old folk at the home as we strongly feel that the elders should be respected and not be left to feel that they are forgotten this festive season."
"We hope our little contributions would let them feel the joy of Chinese New Year," said Yin.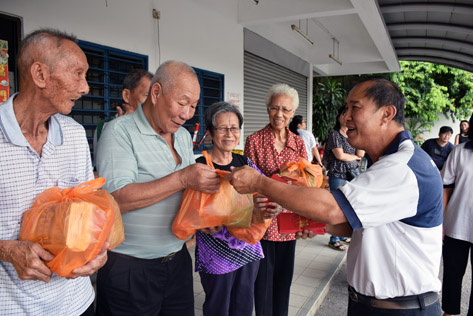 Rumah Sejahtera Seri Setia is a non-governmental organization established in 1966 and currently is home to 47 senior citizens, aged 64 to 103. More than two thirds of the residents are males. Most of them are bachelors and spinsters without family support. The home was officially opened on 26 Feb 1966 by Tun Abdul Razak, the then deputy prime minister. The home is dependent upon generous donations from all to sustain their operations.