A Spectacular Chinese New Year for Old Folks at The Curve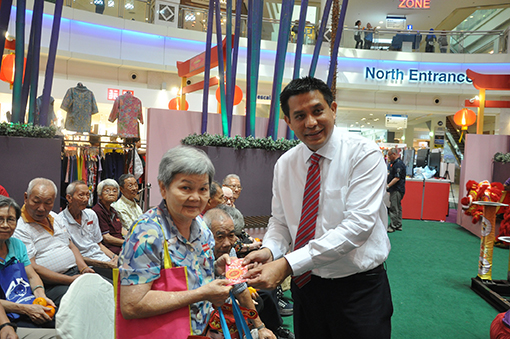 In the spirit of sharing and celebration, the Curve recently hosted a spectacular Chinese New Year celebration for a group of senior citizens from Rumah Orang-orang Tua Seri Setia (also known as Sungai Way Old Folks Home).
The senior citizens were welcomed by the Curve with open arms and found themselves in a charming garden as they gathered at the Centre Court. Complete with delicate purple bamboos and pleasant cherry blossom trees, with the bold red lanterns hanging from the ceiling, the ambience truly evoked festive cheer in the visitors.
The celebration kicked-off with a lively performance by the Kwong Ngai lion dance troupe who exhibited their vibrant lion costumes, performing acrobatic skills with unbelievable stunts. Leaping from one stilt to another in a display of agility and strength, the performers undeniably impressed and thrilled the guests. After the performance, the senior citizens were all smiles as they were each presented with a goodie bag and an Ang Pow packet from the Curve.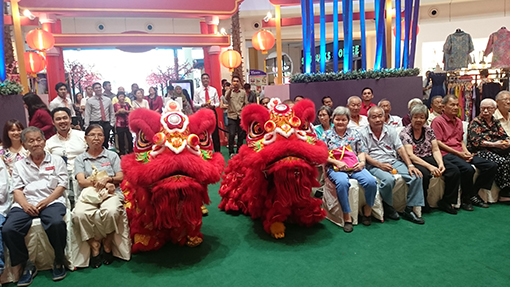 The highlight of the outing was a performance entitled Stars of the Orient: An Acrobatic Spectacle, featuring Shanghainese professional acrobats who took to the stage to show off their acrobatic abilities. The audience were in awe as graceful aerialists dangled 45 feet in the air, held by only a single piece of silk drapery.
More amazing feats followed with contortionists twisting their limbs into unimaginable shapes, and talented performers flawlessly balancing spinning plates on a slender sticks whilst performing various stunts. Complementing each of the performance was a live dance musical which added even more excitement to the entire show.
The senior citizens and the Curve management team later adjourned to Ah Tuan Ee, a cosy restaurant serving various home-cook style dishes inspired by the different cultures in Malaysia.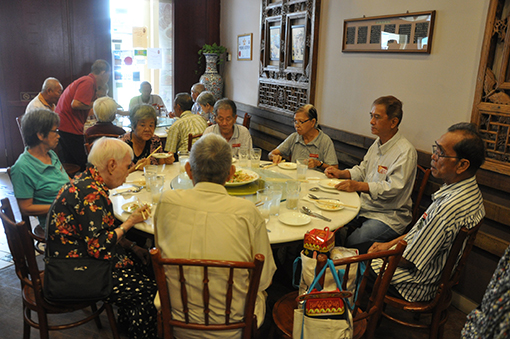 Jazmi Kamarudin, General Manager of the Curve, said, "Every year, we always do our utmost to share the joy and warmth of the festive season to those who do not have the privilege to spend it with their families or loved ones, as well as to those in need. This year, we have the honour of hosting our special guests from Rumah Orang-orang Tua Seri Setia. We hope that this celebration with the various exciting performances will be a memorable one for them as they start the new lunar year."