Cheongsam-Clad Models Welcome CNY At Fashion Show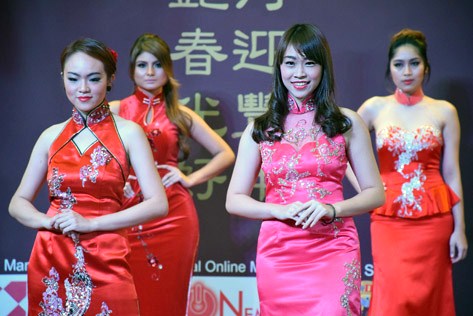 Cheongsam or also known as qipao, the elegant traditional Chinese dress with its figure flattering feature created the biggest buzz and excitement and drew huge crowds at the X Brand Ambassadors Fashion Show on 20 Feb 2016 at the concourse of Sungei Wang Plaza, Kuala Lumpur.
The models, all 12 of them, looking elegant and beautiful in modern stylish cheongsam captivated the audience and got everyone in festive mood. The modern version of the traditional Chinese dress can be seen widely worn by many during the Chinese New Year.
Organised by Miss Malaysia Kebaya (MMK) Organisation in celebration of Chinese New Year, the event was to promote Miss Malaysia Kebaya 2016 pageant and 3Bskin beauty product to the audience.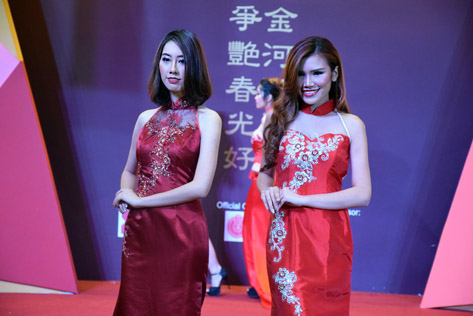 MMK founder and president Jason Hee said MMK's cultural-themed pageant series brand ambassadors were for Miss and Mrs Malaysia Kebaya, Miss Petite Kebaya, Miss Chipao Malayisa, Miss Saree Malaysia and Miss Borneo Kebaya.
"Too many participants do not make the Miss Malaysia Kebaya pageant because of their height. They are disqualified based on height but they have the beauty and brain. So this year we decide to select Miss Petite Kebaya Ambassador 2016 for participants with height 160cm and below," said Hee who founded X Brand Ambassador.
Hee said MMK 2016 will also offer married women the chance to compete for Mrs Malaysia Kebaya.
"We are very excited because this is the first time in the pageant history of Malaysia that we have the most state organizers in one single pageant. Except for Perlis and Kedah, MMK 2016 will see finalists from a total of 11 states," said Hee.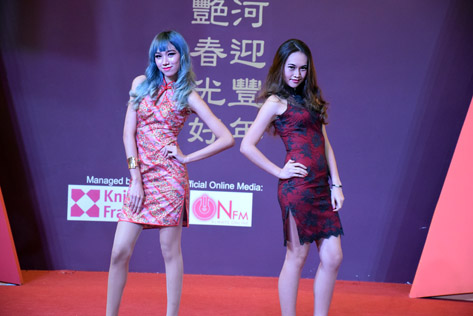 And if that were not enough, the show that followed saw models re-emerged wearing 3Bskin t-shirts and dark jeans and held 3Bskin products as they sashayed down the runway. The 3Bskin product presentation fashion show was to introduce the brand's line of skincare beauty products. 3Bskin founder June Hee was invited on stage together with the models for group photos.
Lastly, there was another round of fashion show which featured women's plus-size cheongsams and were received with great applause.