Balloon Fiesta to Add Zumba And Yoga at The Picnic Area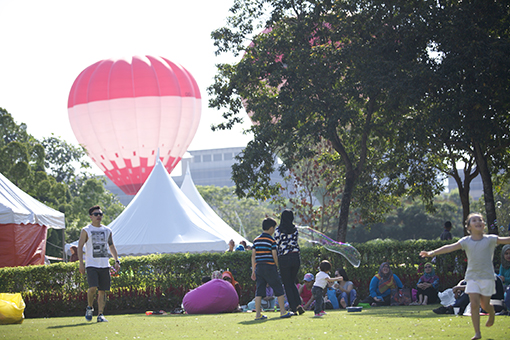 The highly anticipated three-day 8th Putrajaya International Hot Air Balloon Fiesta 2016 is well on its way to lift off in the blue skies this coming March returning with their exciting line-up of not-to-be-missed activities that can be enjoyed by people of all ages.
Just a few meters away from the Launching Field Zone, fiesta visitors at the 'Picnic Area' would not only have the privilege of enjoying the sight of beautiful hot air balloons float up into the blue skies, but, this year, they will also be able to participate in a Yoga and Zumba session will kick-off at 7.30am  on Saturday, 12th March, and Sunday, 13th March 2016 and will continue for an hour to encourage healthy living and lifestyles.
Yoga and Zumba helps to reduce stress, increase strength and endurance, improve flexibility and increase your blood flow apart from aiding in weight loss. Both forms of exercise and relaxation are known to also help improve sleep patterns and posture.
The Yoga session will be conducted on Saturday, 12th March, by founder and owner of the YogaOneThatIWant Studio and well-known Jazz singer/ songwriter, Atilia Haron. The session will be a perfect introduction to yoga, where you will be able to learn basic sun salutations, sitting and standing poses, yoga stretches as well as arm balances and inversion poses. Visitors can bring their own mats or have a choice of renting from Under Armor yoga mats.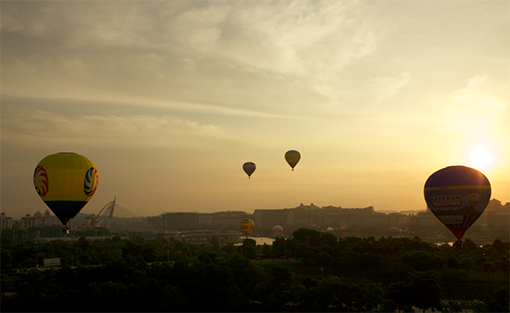 Zumba enthusiasts can expect to get their blood flow going and their adrenaline pumping as they move to the beats of vibrant music in the wee hours of the morning on the last day of the event, Sunday, 13th March.
Once you're done with Yoga and Zumba; pick a comfortable beanbag of your choice and enjoy a scrumptious breakfast meal with family and friends, taking in the sights of the hot air balloons slowly drifting in the skies above. Make sure to pre-order your "Balloon & Breakfast" sets via online purchase beforehand, to take advantage of the delicious choices of breakfast sets brought to you
For only RM 50 per person, visitors can enjoy a one-hour exercise session (Yoga or Zumba) coupled with a "Balloon & Breakfast" set by well-known bakery café, Tous les Jours. Visitors may also skip the Yoga and Zumba sessions and just enjoy the "Balloon & Breakfast" set with a minimal fee of just RM 30 for adults and RM 20 for young children, aged between 4 to 12 years old.