PJ Residents Foster Unity with CNY Satay Party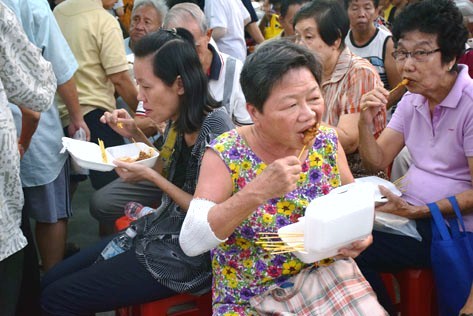 The aroma of Malaysia's favourite local delicacy satay filled the air enticing some 600 residents of Sea Park, Petaling Jaya who queued patiently to feast the freshly grilled chicken satay with rice and peanut dipping sauce at the Chinese New Year Satay Party organised by neighbourhood watch group Rukun Tetangga (RT) Seksyen 21 Sea Park.
RT Seksyen 21 Sea Park chairman Gan Keng said the event was aimed at bringing the residents together to spread festive joy and foster closer ties among the community.
Residents enjoyed a mouth watering and filling feast on the grilled marinated chicken satay served with rice and in peanut sauce with festive songs blaring out from loud speaker. Light snacks like prawn crackers and mandarin oranges were also handed out with some residents enjoying the satay which tasted even better with prawn crackers.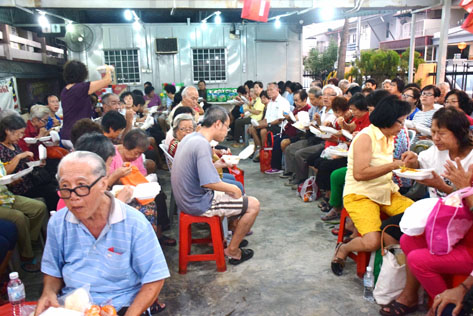 Gan Keng and Kampung Tunku assemblyman Lau Weng San, who was guest of honour at the event, wished everyone present a happy year ahead with good health and good fortune in the Monkey Year.
Lau Weng San gave out ang pow to all the guests present, young and old, and presented prizes to three lucky draw winners.
The event drew to a close with a final lucky draw and many guests went home with attractive prizes like table fans, hair dryers, coffee mixers, Milo packs and even ang pow packets.