Global Entrepreneurship Movement Launched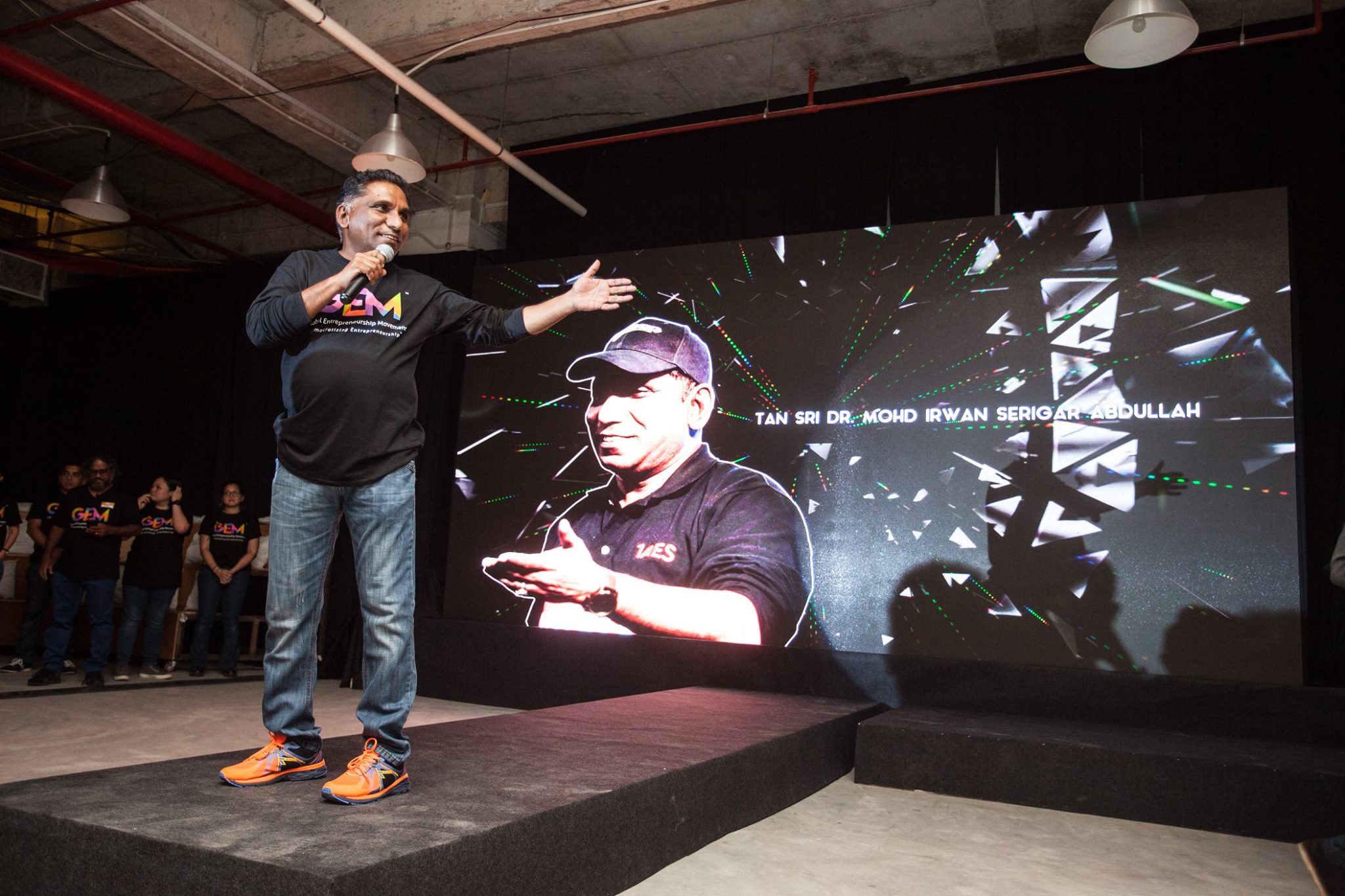 The Global Entrepreneurship Movement (GEM) was officially launched at Makespace, Quill City Mall on March 7 and  was officiated by YBhg. Tan Sri Dr. Mohd Irwan Serigar Abdullah, Secretary General Treasury, Ministry of Finance.
GEM serves as a Non-Government-Organisation providing a platform which include entrepreneurs of different industries from social entrepreneurship, technology, halal to creative sectors to converge aspiring to build, promote, internationalize and connect all Malaysian based entrepreneurship movement to the world.
Steered by a dedicated team of industry leaders, each with prolific achievements in their respective fields of work with the spirit of democratising entrepreneurship, GEM aims to achieve its mission by strategically aligning with all current entrepreneurial initiatives and agencies by bringing them together to help airlift the Malaysian entrepreneurial ecosystem.
At the launch YBhg. Tan Sri Dr. Mohd. Irwan Serigar Abdullah, the Patron of GEM said that he will support GEM's vision where no one is denied from being an entrepreneur.
YBhg. Tan Sri Dr. Mohd. Irwan Serigar Abdullah continued "By placing greater emphasis on entrepreneurship via GEM's strategic programmes, locally, regionally or at an international level, everyone will be provided opportunities to rise which will ultimately unleash the possibilities of creating jobs, spurring innovation and strengthening Malaysia's leading position in entrepreneurship."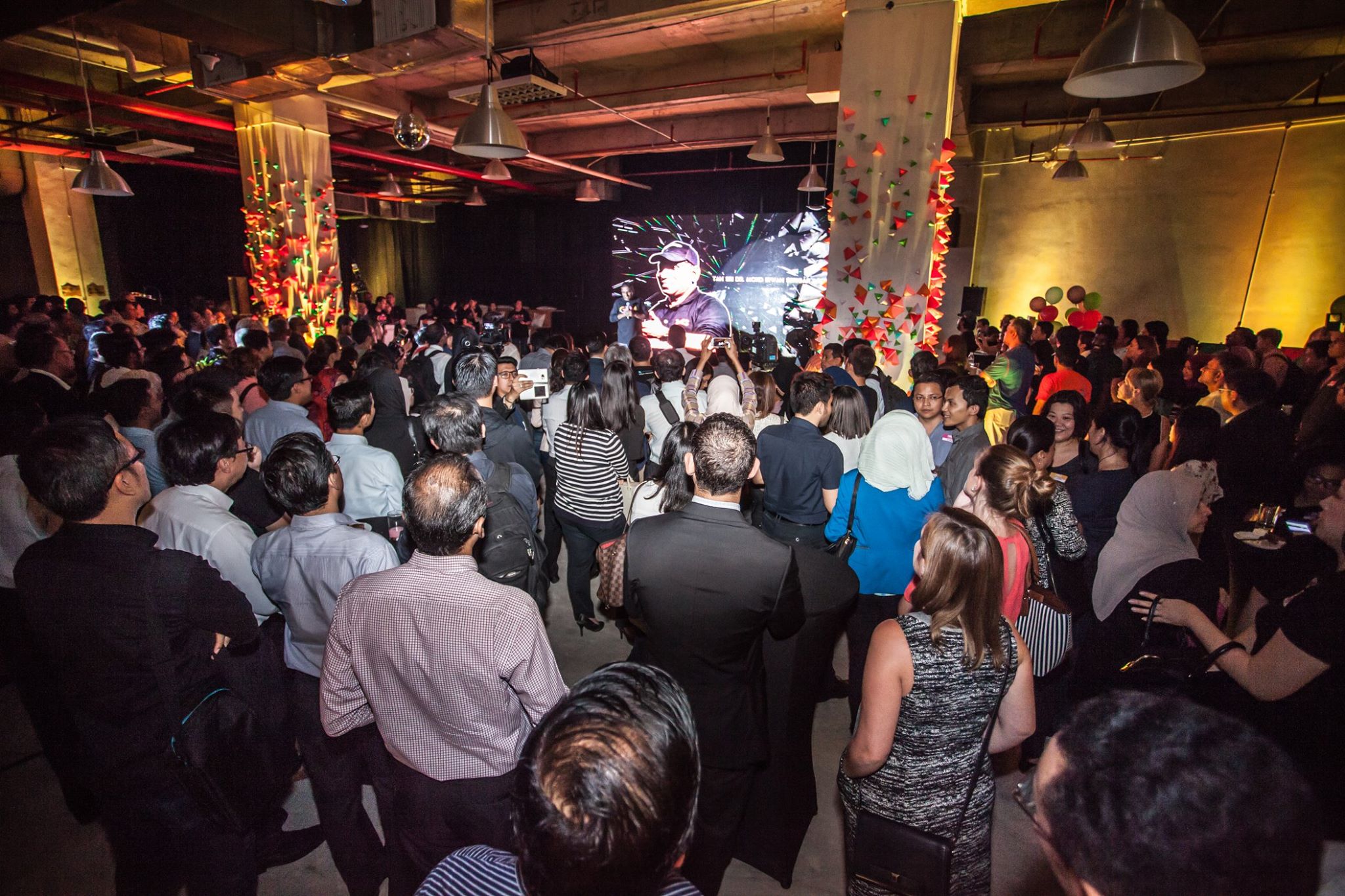 Staying true to its vision, GEM is set to invest in a capacity building programme via a 2-day hackathon workshop for 300 university students at Kuching in Sarawak this April 2-3, 2016. GREAT Kuching is the ultimate gathering for all stages of entrepreneurs, startups and funding vehicles led by National Strategic Unit (NSU)  and National Entrepreneur Development Office (NEDO), supported by the Malaysian Global Innovation and Creativity Centre Bhd (MaGIC).
There will also be a year long programme done in partnership with Malaysia Debt Ventures Bhd (MDV) to assist entrepreneurs who have failed to rebuild their dreams, to be back up on their feets.
According to GEM'S President, Dash Dhakshinamoorthy "The time has come for independent and private sector players to synergise and weave the ecosystem together by building trust, collaboration and most importantly to be able to dream together to make the Malaysian entrepreneur truly global." Dash continued.
The launch event continued with pitching rounds from ecosystem players, a fundraising auction comprising of paintings by Johan Ishak and dinners with celebrities Bront Palarae, Yusry and Edry KRU and Joe Flizzow.
Attendees were also seen fast to sign up as members for GEM with complimentary legal services being provided for the first 50 signups. Entry fee into the GEM starts from RM50 and is open to students, individuals and companies.