Malaysia Micro Film Competition 2016 To Unearth New Talent
The inaugural Malaysia Micro Film Competition (MMFC) 2016 is now open to all to filmmakers, aged 16 to 32 years old. The theme for this year's event is "Multiculturalism" with the main objective of promoting cultural awareness and spreading message of unity among Malaysians.
MMFC 2016 is organised by StarMode Entertainment in collaboration with Snips College of Creative Arts (SCCA) and Sabah Institute of Art. The competition is held in conjunction with the Malaysia Micro Film Festival 2016.
"MMFC is very significant in discovering and identifying new talents in the film industry regardless of their background and age.
"FINAS fully support talent development program in developing outstanding talent on collaborations among the institutions of higher learning," said FINAS director general Dato' Kamil bin Othman during the MMFC 2016 media campaign launch at Snips College of Creative Arts (SCCA), Sungei Wang Plaza, Kuala Lumpur on 29 March.
Jointly officiating the event were Dato' Kamil, SCCA CEO and founder and MMFC 2016 organising chairman Dato' Mike Loh, Taipei Golden Horse Film Festival CEO Wen Tien-Hsiang, Azlin of Kolej Komuniti, Taiwan Film Office director Joanne Tien, renowned Taiwan film director Jaufan, Asean Retail-Chains Franchise Federation (ARFF) vice president Benjamin Ee and Insitute of Image & Cosmetology Industry (IICI) vice president Bkay Nair.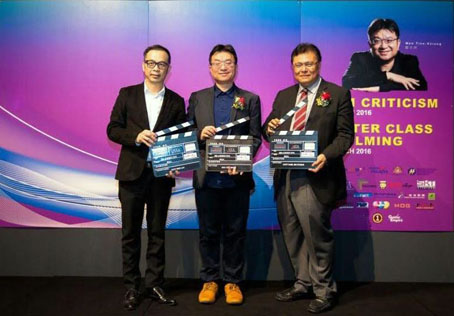 The competition is aimed at providing a platform for youths to progress in the film industry and encouraging local film productions to compete successfully in the local and international market.
Aspiring filmmakers are required to produce a micro film between 2 to 10 minutes in length with the theme "Multiculturalism" in English, Malay or Chinese language with compulsory English subtitles.
The film must be with a video resolution of 1920 x 1080 for full HD, Mov, Mpeg or MP4 file format. There is no limit on the number of members in a team.
Each film will be judged on the following criteria: storyline 30%, creativity 25%, production 25% and overall impression 20%. The entries are judged by a panel of industry experts including producer and director Jess Teong (vice president of Chinese Film Association of Malaysia) producer, director and actor James Wong (managing director of Just Work Entertainment) and Dato' Mike Loh who is also secretary general of Kuala Lumpur Chinese TV and Film Association.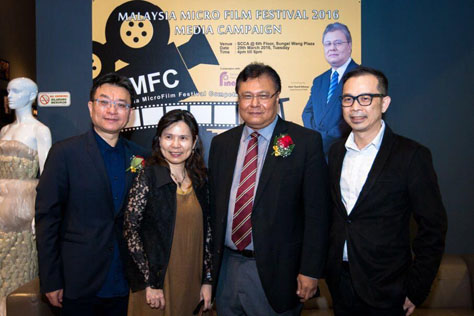 The closing date for submission is 21 April 2016. 15 finalists will be shortlisted for the final round to compete for 'Best Film Award' title. The finalists will attend a 1-week workshop hosted by FINAS and post-production company. The Gala Night Awards will be held at the end of May 2016 in Kuala Lumpur.
To download the Entry Form and for more details of Malaysia Micro Film Competition 2016, log into www.facebook.com/groups/MMFC2016