Timeline: The Protest Which Brought Traffic to a Standstill in KL
Traffic in the heart of Kuala Lumpur's main shopping district Jalan Bukit Bintang was brought to a gridlock on the morning of 29 March, Tuesday as taxi drivers staged a protest against ride-sharing providers Uber and GrabCar.
Taxi drivers in the protest accused several government agencies including the Land Public Transport Commission (SPAD), Malaysian Communications and Multimedia Commission (MCMC), Khazanah Nasional Berhad and the Finance Ministry in catalyzing the growth of ride-sharing services in the country, which has adversely affected their earnings since last year.
Below are the timeline of events that transpired.
10am –  A group of taxi drivers were seen gathering near KLCC and marched towards Jalan Bukit Bintang, towards the meeting point in front of Fahrenheit 88.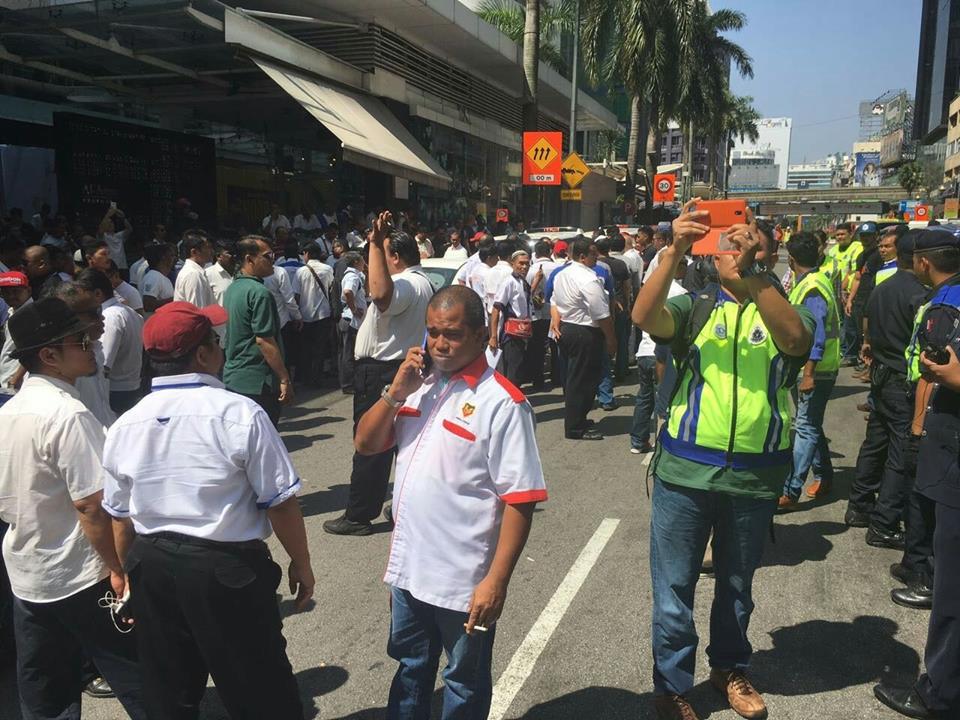 10.30am –  The number of taxis have swollen to about 100 with vehicles left unattended along both sides of the road, creating a one-lane bottleneck near the Pavilion Shopping Mall.
Roads leading towards Jalan Bukit Bintang were diverted by the Kuala Lumpur Traffic Police in order to mitigate further traffic congestion.
Dang Wangi deputy police chief Supt Habibi Majinji was at the scene to negotiate with representatives of the protest organizer but was to no avail as the organizers were adamant with their demands to continue protesting.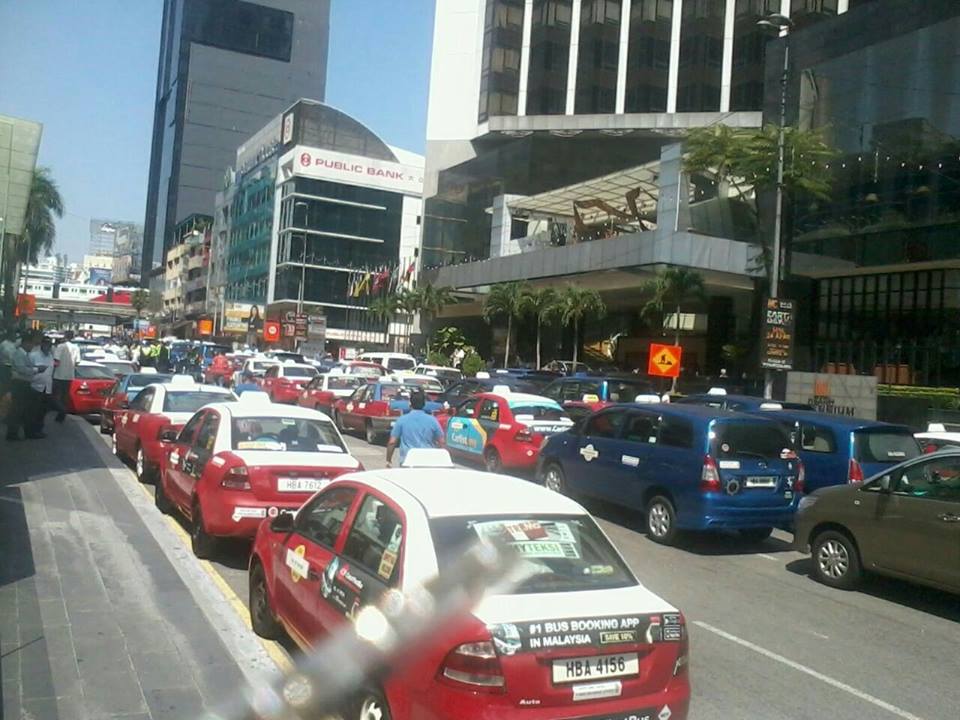 11.45am – An ultimatum was issued by the police to disperse within 15 minutes.
12.00pm – The crowds of taxi drivers have started dispersing. However, several decided to stay put by defying police orders and tried to disrupt efforts in dispersing the crowd.
At least five individuals aged between 30-50 years old were arrested for obstructing police from discharging their duty while two taxis were towed away for disruption of traffic.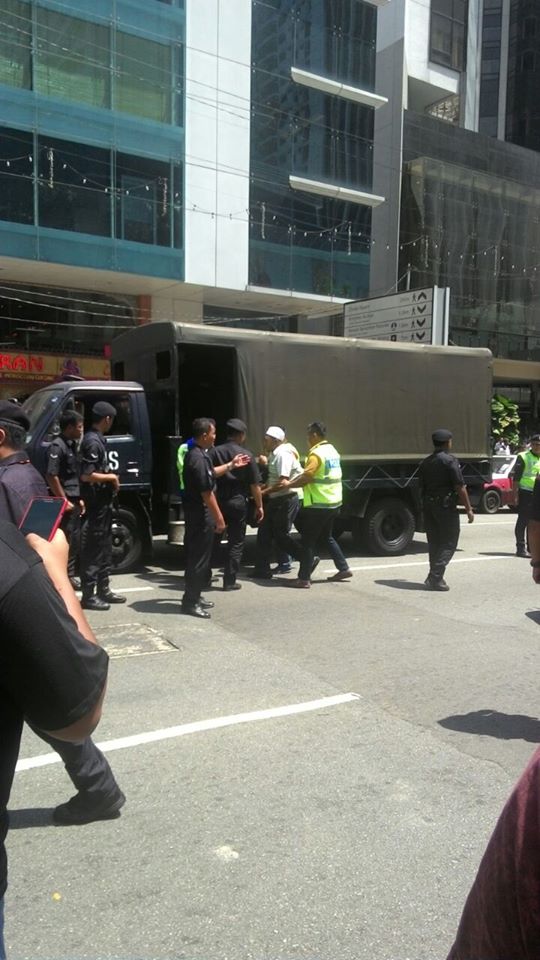 12.30pm – Jalan Bukit Bintang was reopened by and traffic was back to normal following the incident.