'Impian Sabah and Sarawak: A Malaysian Dream' Book Launched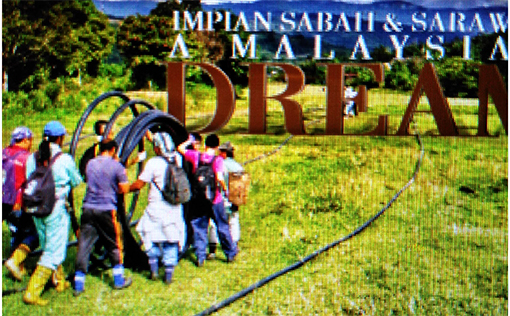 A coffee table book entitled "Impian Sabah and Sarawak – A Malaysian Dream" was launched by the prolific, political veteran and DAP Parliamentary Leader, Lim Kit Siang on 4 April 2016 at the KL – Selangor Chinese Assembly Hall.
The book encases the projects carried out by the Impian team, volunteers and the locals in the interiors of Sabah and Sarawak.
The hardcover, glossy paged book was written and put together by Lim Chai Ying and Lee Ching Wei, who are part of the Impian team. They spared no effort in producing a book of great interest to all true Malaysians by highlighting the things that most West Malaysians take for granted like piped water and electricity, which is still a dream to many in these two rich states that make up East Malaysia.
To the uninitiated, Impian Malaysia was sent up by DAP and spearheaded by Tony Pua to reach out to the rural communities of Malaysia, so overlooked and diminished in the eyes of the government.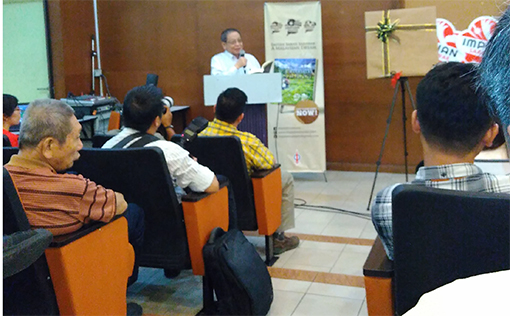 From the book one can glean the dire straits many villages have been left in even after half a century of independence. That we are to attain developed nation status in four years when these poor people lack basic amenities makes a laughing stock of our nation.
This book will open your eyes to what has been happening to our sister states. It will also tell you what can be achieved with a little money and a huge and indomitable spirit of volunteerism.
Impian Malaysia was only started in late 2013 and has achieved much in a short span of two and a half years. It has successfully carried out more than 60 projects. From making access roads, building bridges, laying water pipelines, lighting up homes, bringing medical and dental aid to the rural regions to running of educational camps for the children, the Impian team and their volunteers have touched and changed the lives of thousands of these poor and neglected folk..
Most of the volunteers who worked on the Impian projects in East Malaysia were from West Malaysia. These volunteers paid their own fares to get to the project sites. Many volunteered again after their first stint as they understood the plight of the rural communities in these states and wanted to do whatever little they could to make life better for the villagers.
All profits made from the sale of these books will be ploughed back into Impian projects which will continue to be carried out for the betterment of the people.
This is definitely a book not to be missed if you care for and wish to find out the truth behind the portrayed golden screen of the richest Malaysian state which nonetheless has huge pockets of the poorest, barely surviving citizens.
The book can be bought online at http://dapmalaysia.org/impianbook/