Volunteers Transformed Orphanage To Provide Comfort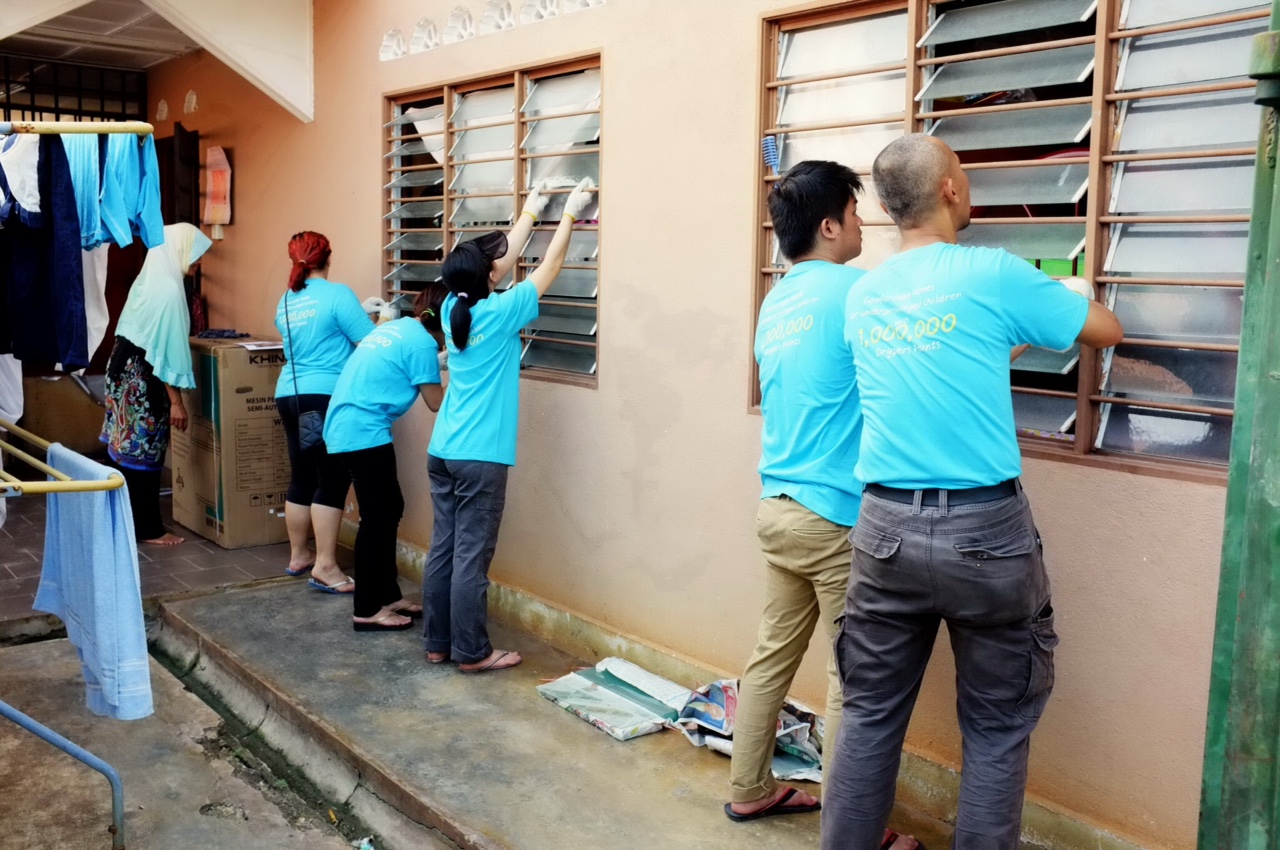 Rumah Anak-Anak Yatim dan Asnaf As-Solihin Kanchong Darat, an orphanage which is home to 120 children was transformed into a more comfortable place in just 2 days by more than 60 people comprising Drypers Baby Club members, Drypers' Moms of Malaysia (MOM) advocate, Elaine Daly, sponsors, and employees of SCA Hygiene Marketing Malaysia Sdn Bhd.
The home is operated on funding received from its kind-hearted owner and was in great need of a makeover. The initiative, Drypers Share A Little Comfort, is the CSR element of this year's Drypers MOM campaign and aims to change four orphanages into more comfortable places for the children.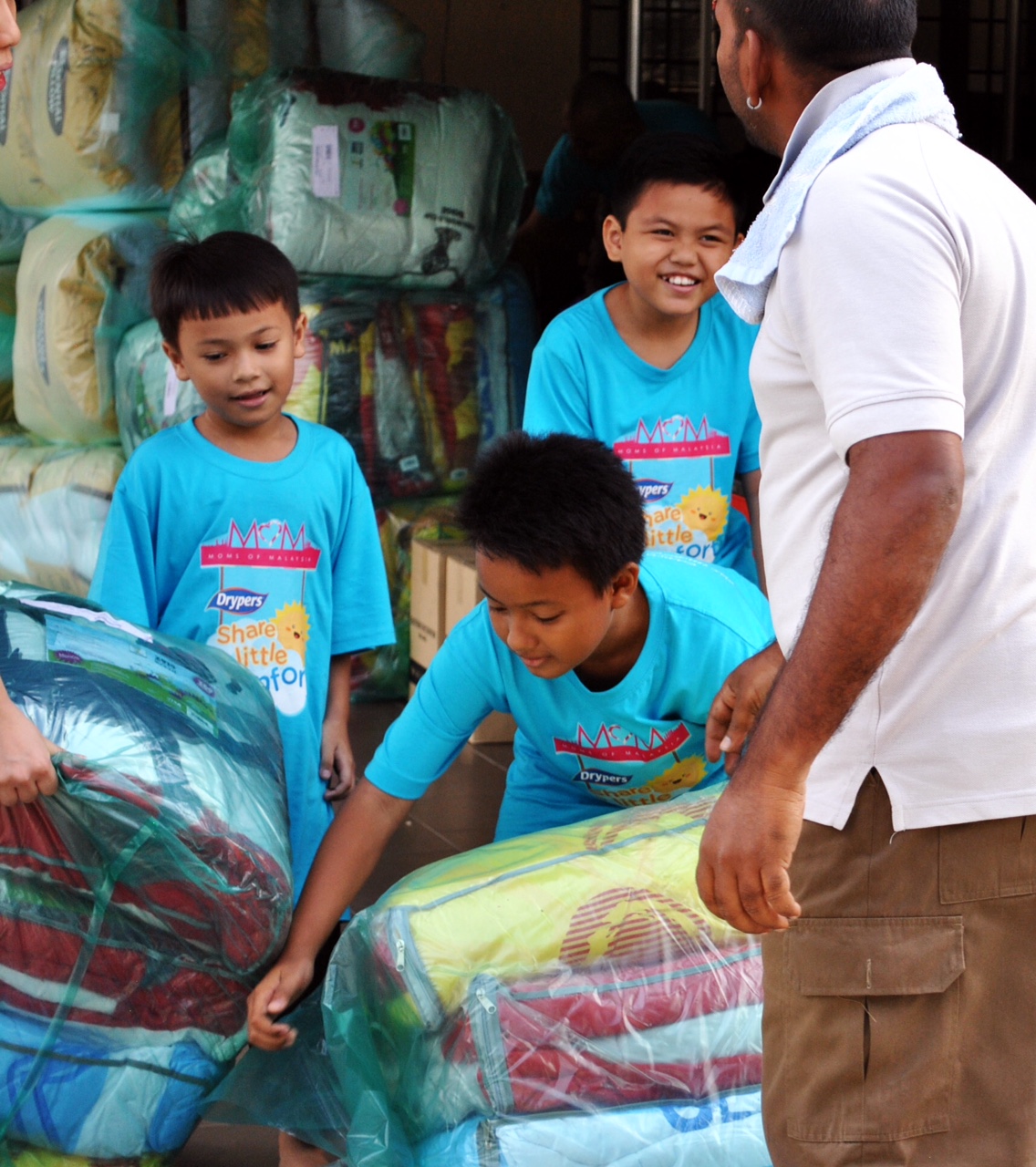 "The Rumah Anak-Anak Yatim dan Asnaf As-Solihin Kanchong Darat (RYAS) is only our first home and we urge all compassionate Malaysians to come on board and join us with the remaining three orphanages for 2016. There are two ways you can lend a helping hand– by donating your Drypers Baby Club points towards our 1 million point goal or by volunteering to help in the actual renovations and refurbishments," said Ms. Evelyn Chan, Marketing Director of SCA Hygiene Marketing Malaysia Sdn Bhd.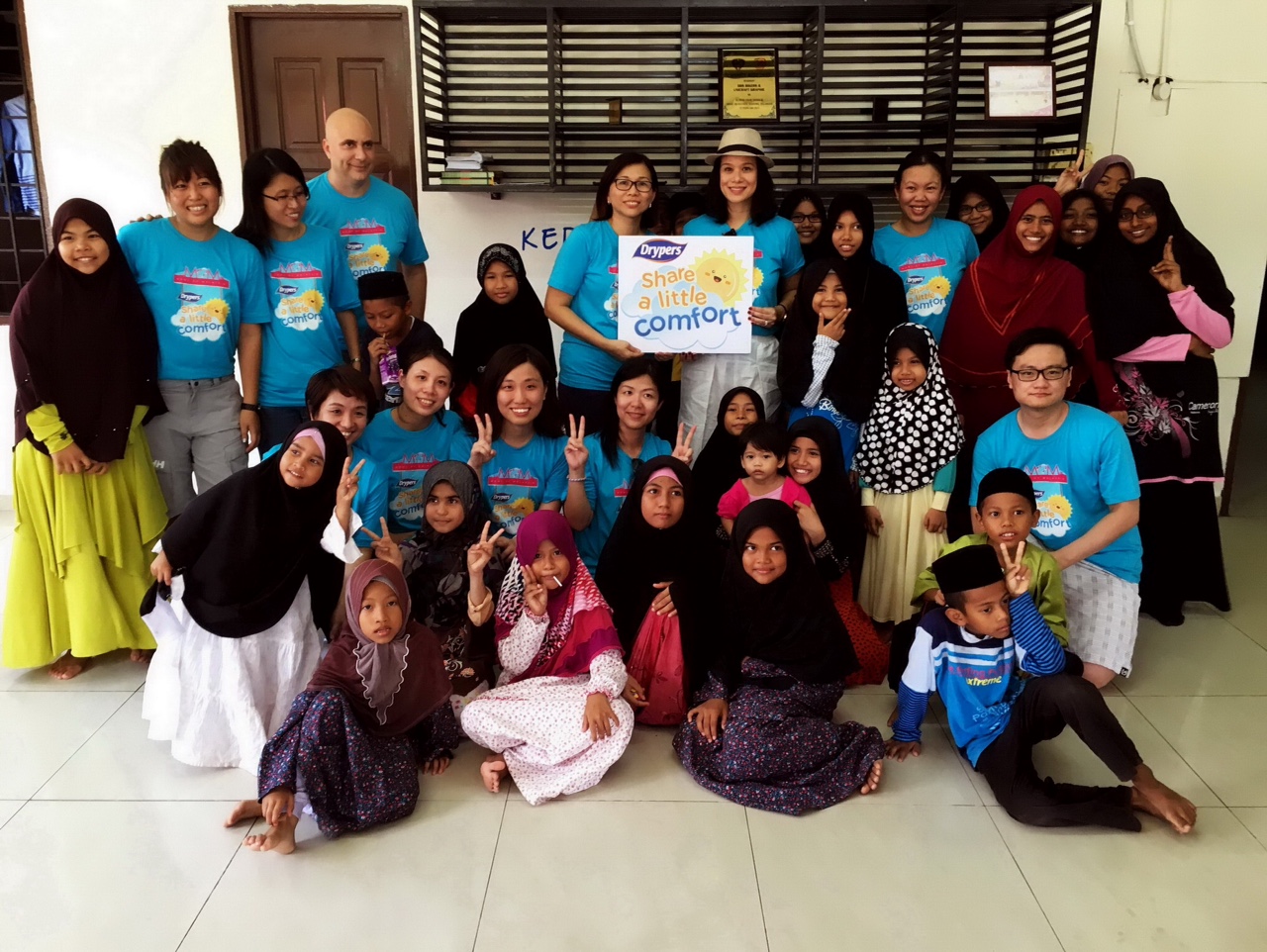 Drypers MOM 2016 Advocate and new mother, Elaine Daly, joined the dedicated team to help in the renovations work that included repairs, giving the home a fresh coat of paint and adding a new library.
"It is heart-warming to see the outpouring of support from Drypers Baby Club members. I hope more parents donate Drypers points for the cause and join us as we continue this purposeful work," shared Elaine Daly.
Drypers Points (collected through purchase of Drypers products) can be donated in amounts of 100, 300 or 500 via Drypers Baby Club members' online accounts and Drypers will match each contribution. The ultimate goal is to achieve a total of 1 million points, which will equate to RM100,000, which is a substantial amount that will go towards the refurbishment program to make comfortable homes for underprivileged children.
The Drypers' Moms of Malaysia campaign returns for its second year and mothers nationwide are invited to share snapshots of magical moments with their babies on Facebook or Instagram with the hashtag #momsofmalaysia and tag Drypers Malaysia Facebook. Photos will be showcased on a large LED screen at the official launch of the event in IOI City Mall, Center Court (Lower Ground), Putrajaya from May 5- 8.
At the launch, parents can have their children join in the various activities such as playing with bubbles at the unique children's bubbly area and enjoying storytelling sessions, colouring activities, have their face painted and munch on complimentary snacks.
Parents can also enjoy promotional deals on Drypers products with free personalized and named baby t-shirt. Families attending the event can pledge their support for the Share A Little Comfort initiative and subsequently Drypers will donate 10 points to the cause on their behalf.
There will also be a special section for pregnant mothers where they can collect complimentary Drypers Wee Wee Dry New Born diaper samples in an exclusive Drypers Mommy bag and have their photos taken for free.
For more information on the Drypers' Moms of Malaysia campaign and volunteer work, please visit Drypers Malaysia Facebook page https://www.facebook.com/DrypersMY . For points donation, Moms of Malaysia can visit http://bit.ly/1TCGkOE.