Mother of Four Crowned Mrs. Malaysia Universe 2016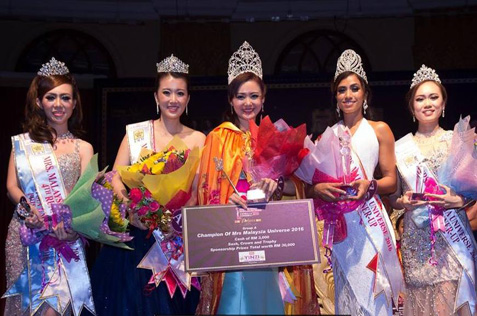 Mrs Malaysia Universe 2016 Sydney Mak (centre) with (L-R) 4th runner-up Sephine Lim, 2nd runner-up Wandy She, 1st runner-up Marina and 3rd runner-up Janice Tan.
A mother of four, Sydney Mak, 36, won the crown for the title of Mrs Malaysia Universe 2016 at the pageant finals at Putrajaya Marriott Hotel on April 16, 2016.
Mak put forth her best efforts beating 14 other beautiful moms in the Mrs category for married woman aged between 25 and 40 and has at least a child.
She also won three subsidiary titles, namely Mrs. Photogenic, Mrs. Most Beautiful Skin and Mrs. Popularity.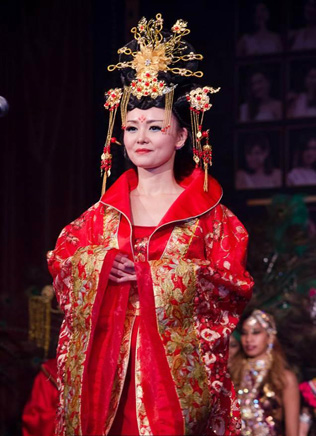 In the "classic" category for women aged 41-60, Yvonne Kok, 49, beat seven other finalists to bag the Mrs Elite Malaysia Universe 2016 title.
Kok also took the Mrs. Best National Wear and Mrs. Best Costume subsidiary titles.
For Mak and Kok, each won cash prize RM3,000 and prize gifts from sponsors worth RM40,000 and will represent Malaysia at the Mrs Universe 2016 world finals which is scheduled later this year.
There were 11 subsidiary title winners for Mrs Malaysia Universe 2016 and 10 for Mrs Elite Malaysia Universe 2016.
Eight ambassador queens with titles were appointed as an honour award.
The contestants competed in talent performance, national costume, sport wear and evening wear before the final results were decided by a panel of industry expert judges who included supermodel Amber Chia.
Mrs. Universe is an international and global beauty pageant founded in Sofia City, Bulgaria in 2007. The competition celebrates the beauty, intelligence and achievements of married women. The current and reigning queen and titleholder, Mrs. Universe 2015, is Ashley Callingbull-Burnham of Canada. Carol Lee of Malaysia won the Mrs Universe title in 2013 at Palm Beach, Aruba, Caribbean.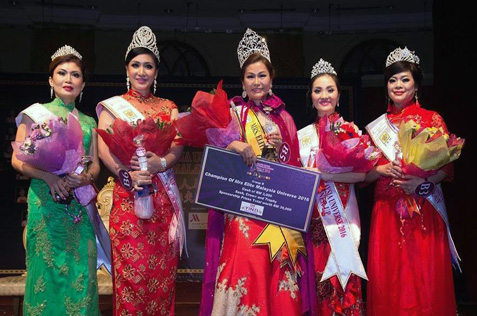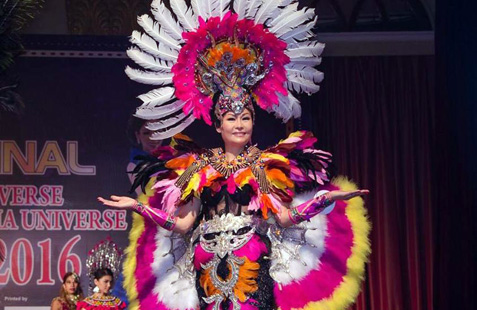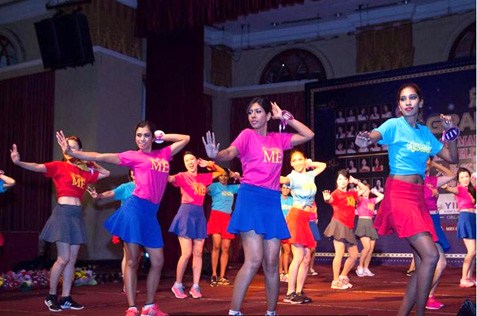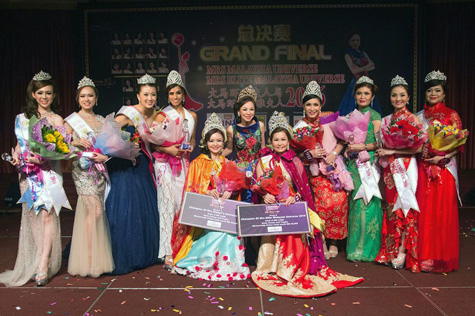 Official List of Winners :
MRS. MALAYSIA UNIVERSE 2016 :
Champion – Sydney Mak, 36, Selangor
1st Runner Up – Marina, 38, Penang
2nd Runner Up – Wandy She, 34, Selangor
3rd Runner Up – Janice Tan, 28, KL
4th Runner Up – Sephine Lim, 37, Seremban
Subsidiary Titles Winners :
Mrs. Best National Wear- Xiozel Ong, 36, Selangor
Mrs. Best Costume – Wandy She, 34, Selangor
Mrs. Photogenic – Sydney Mak, 36, Selangor
Mrs. Most Talented- Marina, 38, Penang
Mrs. Most Popular – Kavitah, 35, Selangor
Mrs. Fitness – Marina, 38, Penang
Mrs. Most Beautiful Skin – Sydney Mak, 36, Selangor
Mrs. Popularity – Sydney Mak, 36, Selangor
Mrs. Eloquence – Janice Tan, 28, KL
Mrs. Most Confident – Kavitah, 35, Selangor
Mrs. Friendship – Sephine Lim, 37, Seremban
MRS. ELITE MALAYSIA UNIVERSE 2016 :
Champion – Yvonne Kok, 49, Johor
1st Runner Up – Juvy Soh, 41, Selangor
2nd Runner Up – Emily Thian, 42, Selangor
3rd Runner Up – Chee Ai Boon, 45, Johor
4th Runner Up – Burnie Lok, 53, Penang
Subsidiary Titles Winners :
Mrs. Best National Wear – Yvonne Kok, 49, Johor
Mrs. Best Costume – Yvonne Kok, 49, Johor
Mrs. Photogenic – Juvy Soh, 41, Selangor
Mrs. Most Talented – Chee Ai Boon, 45, Johor
Mrs. Most Popular – Burnie Lok, 53, Penang
Mrs. Perfect Figure – Emily Thian, 42, Selangor
Mrs. Congeniality – Soh Wah Toh, 52, Johor
Mrs. Popularity – Burnie Lok, 53, Penang
Mrs. Eloquence – Juvy Soh, 41, Selangor
Mrs. Most Charming – Burnie Lok, 53, Penang
Ambassador Queens :
Mrs. Malaysia Universe 2016 Image Ambassador – Datin Maylene Yong
Mrs. Malaysia Universe 2016 Timeless Queen – Carly Voon
Mrs. Malaysia Universe 2016 Beauty Ambassador – YoYo Li Xiu Rong
Mrs. Malaysia Planet 2016 Winner – Zoen Chan Shy Chyn
Mrs. Malaysia Universe 2016 Charisma Ambassador – Dr. Jeannie Chong
Mrs. Malaysia Universe 2016 Charisma Ambassador – Dr. Siriyakorn Sattabudhkulwara
Mrs. Malaysia Universe 2016 Young Leadership Award – Fan Siew Yen
Mrs. Malaysia Universe 2016 Community Ambassador – Kavitah