Nissan Grand Livina Awaits Ramadan Contest Winners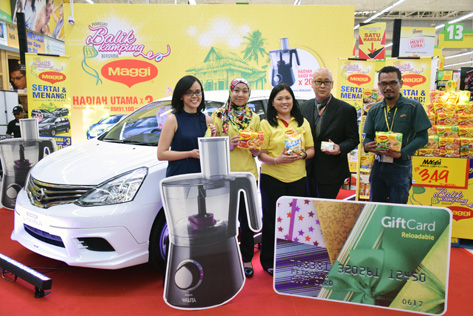 Three lucky winners will soon be driving back to their hometown or 'balik kampung' for Hari Raya with a brand new Nissan Grand Livina 1.6(A) each.
Maggi looks all set to continue delighting consumers and bringing families together this coming Ramadan season, through its latest initiative – a Peraduan Balik Kampung Bersama Maggi contest which runs from May 1 to June 30, 2016.
Up for grabs are the grand prizes of three Nissan Grand Livina 1.6 (A) worth RM91,100 each, 200 units of Philips food processors worth RM499 each as consolation prizes and 50 weekly prizes of Petronas gift cards worth RM100 each, all worth more than RM400,000.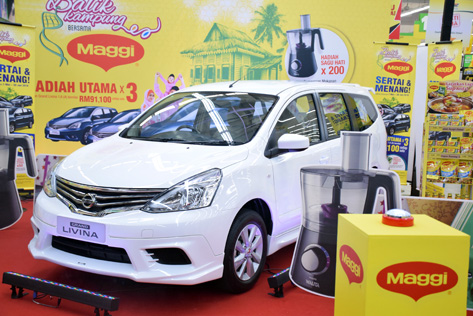 At the media launch at Giant Hypermarket, Bandar Kinrara Mall, Puchong on May 11, 2016, Nestle Malaysia business executive manager (foods division) Rosalyn Simba said the contest was aimed at spreading happiness to Malaysians for the special month of Ramadan.
"The contest is our ongoing efforts to bring families closer together through enjoying food. We at Maggi strongly believes nothing beats a warm home-cooked meal, seasoned with love and care which is in line with our tagline 'Happiness is Homemade.
"In the spirit of Ramadan, we will also kick–off our nationwide roadshow distributing our famous bubur lambuk to the public in June. As a brand that cares for the well-being and happiness of our customers, we believe in giving back to the society," said Simba.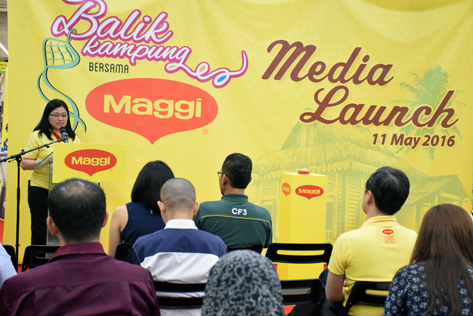 Also present at the launch were Nestle Products customer business manager Rachel Jacqueline Wong, Edaran Tan Chong Motors general manager (marketing) Nicholas Ling Ing Kiat and GCH Retail Malaysia (Giant) general manager Mohd Nazri Bin Ismail.
During the launch, local celebrity Chef Zam held a cooking demonstration and whipped up two scrumptious dishes of Rendang Perak and Acar Jelatah using Maggi's products.
Nestle Malaysia is engaged in the manufacturing, marketing and sale of food, confectionery and dairy products in Malaysia, and Maggi being one of its major food products brands.