19-Year-Old Crowned Miss Malaysia Global Beauty Queen KL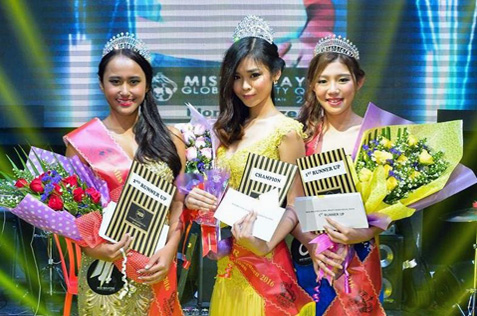 Florence Sze, a 19-year-old part-time freelance model from Kuala Lumpur who is the winner of Miss Malaysia Global Beauty Queen (MMGBQ) 2016 Kuala Lumpur selection, wants to live out her dream and aspiration of being a cabin crew as it is always her childhood ambition.
The 5 feet 6 inches (169cm) tall beauty who also walked away with Miss Body Beautiful subsidiary title loves aircraft and traveling around places. She hopes to fulfill her dream of becoming a flight attendant and work her way up from there.
"My ambition is to be a cabin crew because I love to travel, exploring the world and meeting with new people. I went to the AirAsia X interview. Everything went great but, in the end, they didn't offer me the job. I felt a little sad, it's natural but I am not giving up and I will keep up the effort to fulfill my dream," Sze told Citizen Journalists Malaysia (CJMY).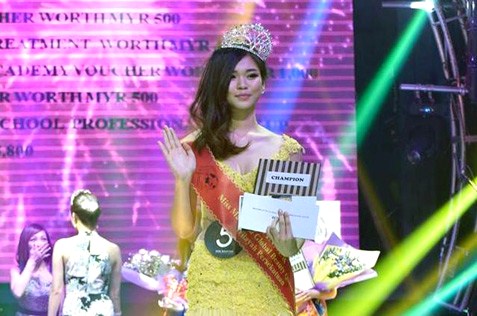 Sze, whose hobbies include swimming and baking, is a determine individual who puts her heart out into everything she does. She is always willing to learn new things.
After her SPM she enrolled for General English course at the British Council to improve her English skills and it has paid off. She is now more fluent and confident communicating in English.
"I entered this second pageant after Miss Malaysia Tourism pageant last year where I only made it as finalist. This time I was lucky. I won and it has boosted my confidence and determination to get my dream job."
On her win, Sze said it was an unexpected victory.
"I never expected to win. I'm very excited and happy. I want to say a big thank you to everyone for their support," said Sze who received her prize package worth more than RM15,000, including cash RM3,000.
She will compete with other state winners for Miss Malaysia Global Queen (MMGBQ) 2016 title at the national finals to be held in August this year. The winner of MMGBQ 2016 will represent Malaysia at the world finals in South Korea.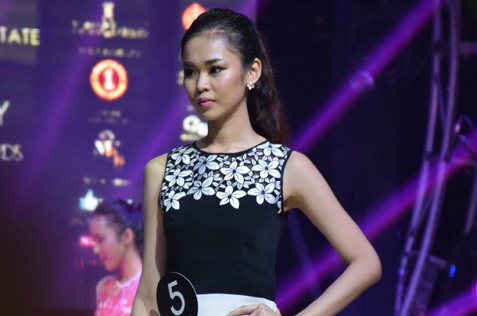 The first runner-up went to 25-year-old Carmen Yuen who also took the Miss Charming subsidiary title while the second runner was Patricia Phang Guan Qun, also 25.
Other subsidiary titles awarded were: Angelica Tan (Miss Photogenic), Katherine Yap (Miss Congeniality), Alysia Lim (Miss Crowning Glory & Miss Popularity) and Shermain Yew (Best Talent).
The Miss Malaysia Global Queen 2016 Kuala Lumpur selection was held at Paramount Club, Jalan Kia Peng in Kuala Lumpur on 12 May. It was co-organised by Idiom Event Management and YKS Management.