Miss Petite Pageant Finalists Get Catwalk Ready For Finals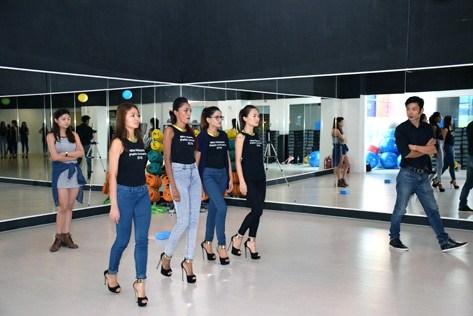 As soon as the Top 20 finalists of Miss Malaysia Petite Universal 2016 (MMPU) were announced, they wasted no time preparing themselves for their big day.
The finalists were undergoing intensive catwalk training guided by trainers at Signature Fitness in Shamelin Shopping Mall, Cheras when Citizen Journalists Malaysia (CJMY) visited the fitness centre.
Standing up straight on very high 6-inch heels, the young beauties catwalked heel to toe gliding around the floor while the trainers helped them work on their weak points and improved them.
The finalists will be strutting on the catwalk in casual wear, couture dress and evening wear during the pageant finals that will take place at the Galaxy Banquet Hall, HGH Convention Centre on 26th May.
With their catwalks polished to immaculateness, the girls are ready to wow on the runway like a beauty queen.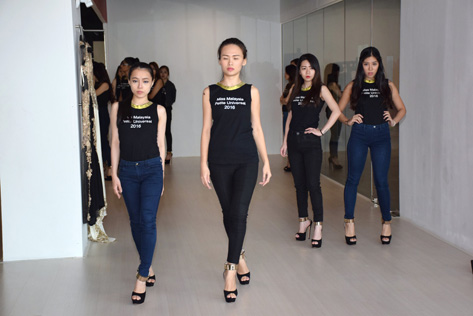 Miss Malaysia Petite Universal 2016 pageant organiser and event director Irene Tan said the catwalk training was part of the pageant requirement to help the girls shine through on stage at the grand finals.
"The girls are quick learners. They are doing so well and getting better, and to us practice makes perfect," said Tan, a former holder of the international title Miss Petite World 2012.
Nearly half of the finalists are undergraduates and they will be taking their first steps on a catwalk in front of a large audience. All the finalists were given a pair of complimentary high-heel shoes worth RM3,000 each by shoe sponsor Fion Poon International.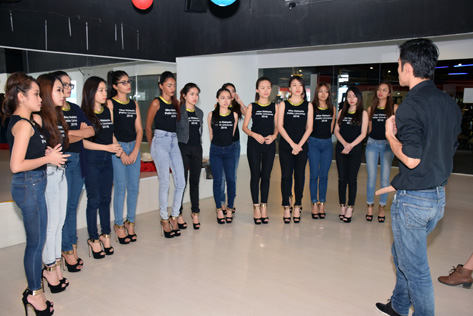 "It can be very tiring being in 6-inch heels for five hours but the girls have never complain and I am sure they will settle for nothing less than perfection. They know their responsibility as contestants. I am confident the girls will shine on stage," said Tan heaping praises on her girls for their commitment.
Tan extended a thank you to Signature Fitness for providing the venue. "The sound system is loud enough and the practice area superb," she said. Signature Fitness is the official fitness sponsor for Miss Malaysia Petite Universal 2016 pageant.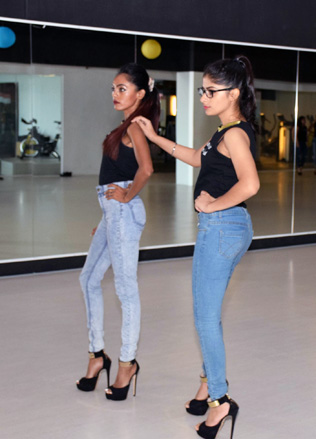 The top 3 winners of Miss Malaysia Petite Universal 2016 will walk away with RM60,000 worth of prizes which included a Diploma to study in Portman College in the field of event management, business or drama/film production.
The champion winner will represent Malaysia to the international grand final of Miss Petite Universal 2016 in Florida, USA.
Miss Malaysia Petite Universal is a beauty pageant for young and petite single ladies. All contestants in the pageant (ages 18 – 27) must be under 5 feet 6 inches.