Sepiring's New Offering Continues to Celebrate Msian Taste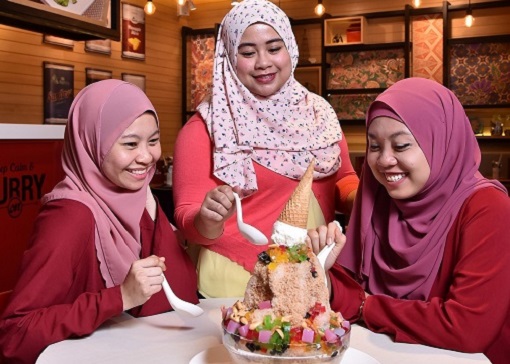 Reflecting traditional Malaysian roots in its menu offerings, such as Nyonya Nasi Ulam, Ayam Percik and the popular Durian Pancake dessert Sepiring's  latest introduction the newly launched, Teh Tarik Ais Monster promises to become a fast favourite.
The new offering blends the milky teh tarik with the refreshing ice kacang in unique harmony served as a towering mountain of shaved ice. Topped with classic ice kacang ingredients including peanuts, jelly, nata de coco and tapioca pearls. Drizzled generously with teh tarik from top to bottom, the crowning jewel is a scoop of ice-cream complete with an ice-cream cone.  The two-in-one hybrid dish is available at all Sepiring outlets for just RM19.90 nett.
Lynn-ee Kwan, Brand Manager of Sepiring, said, "Sepiring is all about Malaysians coming together to enjoy the meals we love and have grown up with. We take great pride in offering our customers a diverse menu that celebrates the distinctive Malaysian taste in a delightful feast for the senses."
"Our brand name, Sepiring, is derived from sharing a meal on the same plate with your loved ones. With its 'monster' size and delicious taste, the Teh Tarik Ais Monster epitomises that through and through."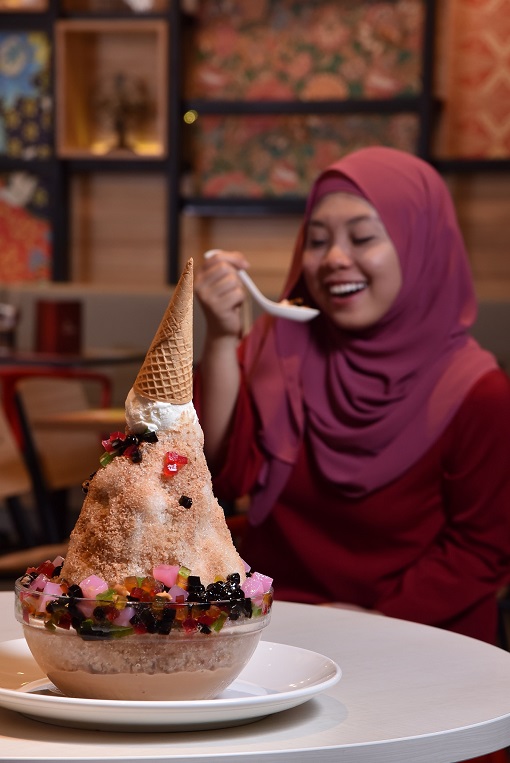 To commemorate the launch of the Teh Tarik Ais Monster, customers can participate in two contests by Sepiring. Customers who dare to take on the '10 Minutes Challenge'can grab a friend and finish the dessert in 10 minutes or less. Those who successfully win the challenge will have enjoyed the dish for free!
For those who prefer a more leisurely manner of enjoying the dish, the 'Capture the Monster' contest awaits! Snap a creative picture with the Teh Tarik Ais Monster, make it as interesting as possible, and post the photo on Facebook or Instagram. Be sure to tag Sepiring on the photo and include the hashtag #TehTarikAisMonster in the caption to stand a chance to win a meal voucher!