1MET 4.0 Bootcamps Aim to Upskill Entrepreneurs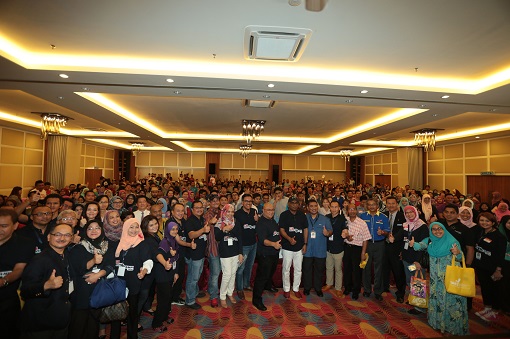 1Malaysia Entrepreneur (1MET) officially launched the fourth edition of its entrepreneurial bootcamps, followed by a 6 months mentoring and coaching program for 500 selected ideas. This follow-up program will kick off its first batch in August 2016. The event which was launched by YBhg Tan Sri Dr. Mohd Irwan Serigar bin Abdullah, Secretary General of Treasury, Ministry of Finance Malaysia, is an initiative by the National Entrepreneurship Development Office (NEDO) of the Ministry of Finance.
Through a 2-days intensive, hands-on bootcamp, entrepreneurs and budding entrepreneurs are first introduced to a mindset-shifting module that will prepare participants
to look at everyday problems innovatively with an opportunistic perspective. Participants are organized in groups, where they ideate potential business ventures, based on problem solving and applied design thinking tools, that have been adapted from Silicon Valley. Participants will also chart and design their business plans using the LEAN CANVAS. Mentors, who are experienced entrepreneurs and experts in various businesses sectors, are paired to each group, to guide and assist their groups in identifying problems, churn solutions and develop unique business models.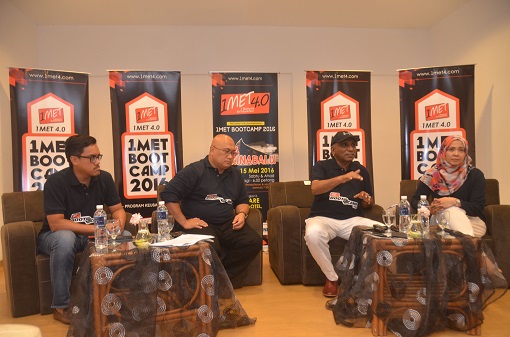 The bootcamps which kicked off in March this year
are now touring nationwide until November 2016, offering Malaysians a total of 25 bootcamps, to impact more than 5000 "With enough experience in hand and lessons learnt from the previous 1MET Bootcamps, 1MET 4.0 Bootcamps aims to gain a higher percentage of attendance in this edition which indirectly aids to identify developing and cultivating entrepreneurs who will contribute towards building Malaysia as a high income nation," said Tan Sri Dr Mohd Irwan Serigar.
Also announced by Tan Sri Irwan today, ten selected participants with the best ideas from the total of 25 bootcamps nationwide will be inducted into the Malaysian Global Innovation & Creativity Centre (MaGIC) programs.
Taking the approach of
catalysing and realizing Blue Ocean Entrepreneurs, 1MET 4.0 provides a platform for its participants to acquire business tools as well as to get access to life long learning, coaches and mentors that will help launch their ideas into sustainable, high scalable businesses, requiring low capital for starting up, and can be rapidly executed. 1MET 4.0 also introduces participants to various support available within the ecosystem, and prepares its participants with necessary pitching skills.