Kedah Girl Wins Miss Malaysia Petite Universal 2016
Esthe Lim Chia Sin, 22, a UKM second year law student defeated 19 other contestants to emerge Miss Malaysia Petite Universal 2016 (MMPU). Winning the national title was a great achievement for this talented beauty from Alor Setar, Kedah.
"I feel
honoured and very happy to have won the title. My journey has now started a new chapter and I hope for the best for everything," an elated Lim said, thanking her ever supportive mother and sister who were there to share her joy. She said she had not yet planned how to celebrate her win.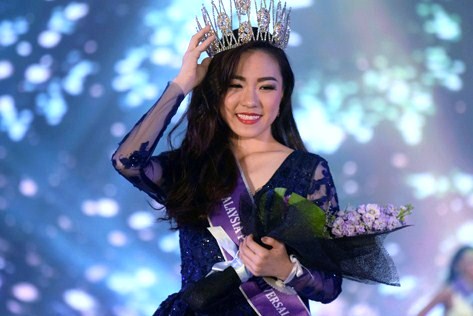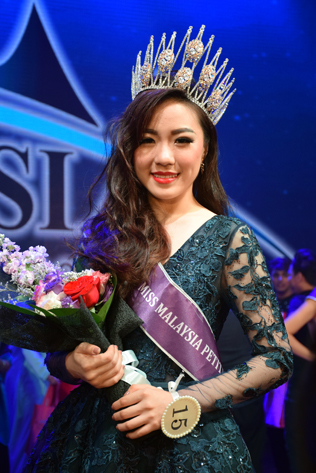 The 165cm (5' 5") tall lass was crowned by Miss Petite World 2012/2013 and MMPU 2016 organiser Irene Tan, at the pageant finals held at Galaxy Banquet Hall, HGH Convention Centre, Kuala Lumpur on May 26.
"After today, I can walk with confidence and express myself better," said Lim who now has her eyes set on the international stage.
Asked what she thought had contributed to her win, Lim said her confidence on the catwalk and her answer during the Q&A probably earned her the title.
During the Q&A portion, she was asked, "If there were no rules in your life for just a day, and you could be really outrageous, what would you do?
Lim gave a short, simple and honest answer that had the audience reacted with laughter as well as applause: "I will skip my gym and
go to a cake buffet. I really want to go to a cake buffet but I am a female and I have to be responsible."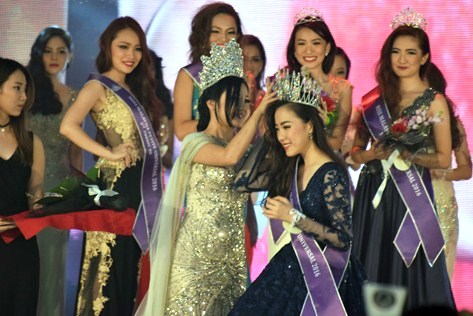 Lim will represent Malaysia in the international grand final of Miss Universal Petite 2016 pageant in Florida, USA on July 2016.
"I feel excited and will be at my very best as Malaysia's delegate to the grand final this year. I will do my best to prepare well for the world finals without compromising on my studies as my final exam is approaching," said Lim, who has to juggle her time between her studies and the pageant.
Juggling studies with pageantry duties is by no means an easy task but Lim is confident of overcoming the challenge. "I will manage my time effectively and making sure I get a good balance between the two," she said. Citizen Journalists Malaysia (CJMY) wish her good luck for her quest for the Miss Universal Petite 2016 title.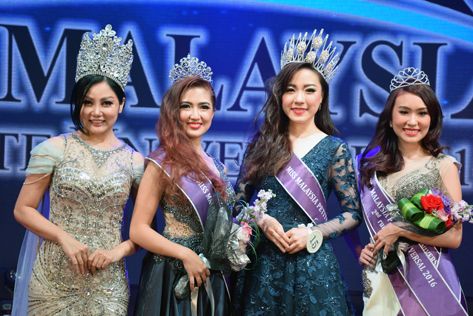 On her preparations for the grand finals in USA, Lim said, "I will work on improving my catwalk and upgrading Q&A skills as I will be competing with delegates from around the world. I hope to do well."
"I am very thankful to the organiser Irene Tan for providing a platform for us petite ladies to nurture our potential and abilities, and everyone else including the contestants, judges, catwalk trainers and the crews for being very helpful and friendly and for making us feel warmed up and motivated in the MMPU big family.
"I also want to say thank you to all my friends, family and loved ones for their love and support, especially my mom and sister who came all the way from Alor Setar for supporting me throughout the competition and for always being there for me.
"Every one of you helped me transform into a person with more confidence and clearer objectives," said Lim.
Now in her second year of a four-year Bachelor of Law (LL.B) degree program, Lim plans on pursuing her dream of being a lawyer.
"I plan to complete my pupilage, to be a lawyer able to contribute to the promotion of women and children's human rights."
Lim is a fitness diva who loves fitness as much as she gives importance to her studies. "I love jogging. I jog almost everyday and eat a healthy balanced diet. I can run long distance but have no desire to run a marathon yet. The most important thing is to get enough sleep to keep myself recharge with energy everyday. I also enjoy reading novels, especially the horror types, and cases for my studies.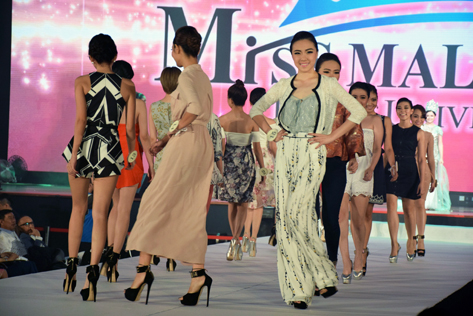 First runner went to Candice Cheah Sook Peng, second runner-up was Victoria Loh Lynn who also picked up two subsidiary titles of Miss Photogenic and Miss Beautiful Skin. There were six subsidiary titles awarded.
Each of the top three winners walked away with RM60,000 worth of prizes which includes a diploma to study at PORTMAN College.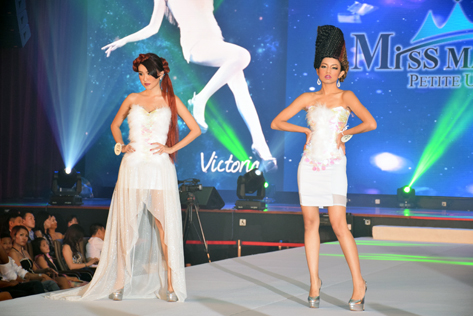 All the 20 finalists paraded their casual wear, high fashion wear and evening gown on stage, and were narrowed down to the top 10 which later went down to the final five after the Q & A session.
Miss Malaysia Petite Universal 2016 is open to petite size ladies aged 18 – 27 and who are below 167.5cm (5'6) in height.

Miss Malaysia Petite Universal 2016 Results:
Winner – Esthe Lim Chia Sin
1st Runner Up – Candace Cheah Sook Peng
2nd Runner Up – Victoria Loh Lynn
3rd Runner Up – Elaine Wong Schok Ying
4th Runner Up – Joanna Stacey Pinto
Subsidiary Title Winners:
Miss Photogenic – Victoria Loh Lynn
Miss Popularity – Heng Joleen
Miss Beautiful Smile – Karina Wong Su Yi
Miss Best Catwalk – Suria Nivarthini Ramamoorthi
Miss Beautiful Skin – Victoria Loh Lynn
Miss Entrepreneur – Kavitha Nardarajan