Fascinating Ramadhan Await Shoppers at Mutiara Damansara
To commemorate the holy month of Ramadhan and in anticipation of Hari Raya festivities, shoppers who are heading to Mutiara Damansara are in for a delighting experience.
Oasis of Wonder this Raya at the Curve
From June 10 to July 10, 2016, visitors to the Curve will be greeted by the spectacular sights and sounds of the Middle East with its Raya campaign An Oasis of Wonder. Transformed to resemble a tranquil, shimmering blue oasis surrounded by life-sized palm trees, the Centre Court offers a relaxing ambience for shoppers to enjoy with family and friends. A classic Middle Eastern building enhances the overall Arabian experience, and the souk-like bazaar's bright hues of green, yellow and pink tents bring to life a truly festive atmosphere.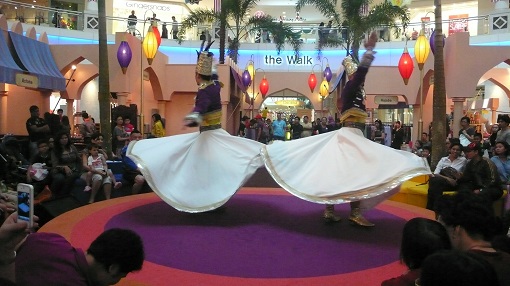 Set against this picturesque backdrop will be a specially-choreographed performance inspired by the cultural dances of the Middle East and infused with a Malaysian touch. Audiences will be mesmerised by talented men and women whirling in the steps of Turkey's riveting Dervish dance, followed by the rhythmic Moroccan Shikhat dance. Fluid and graceful, the performers' version of the ever-popular Egyptian belly dance will also captivate and delight.
Jazmi Kamarudin, General Manager of the Curve, said, "We are confident that our Middle East-infused Hari Raya theme will ensure yet another memorable Aidilfitri at the Curve. We also have many exciting activities, performances and promotions in store which are sure to keep our patrons happy."
Visitors will be able to savour an array of delectable Raya goodies and Middle Eastern treats, or snap up various stylish festive apparels and accessories. Raya hampers, charming trinkets and home décor items will also be available at the Curve's Centre Court.
Throughout the Curve's Raya promotions, shoppers who spend RM200 (RM170 for UOB cardmembers) and above in a maximum of two receipts will be entitled to redeem a set of exclusive Raya packets. Those who spend RM450 (RM400 for UOB cardmembers) and above will be able to take home an exquisitely designed Iznik cushion.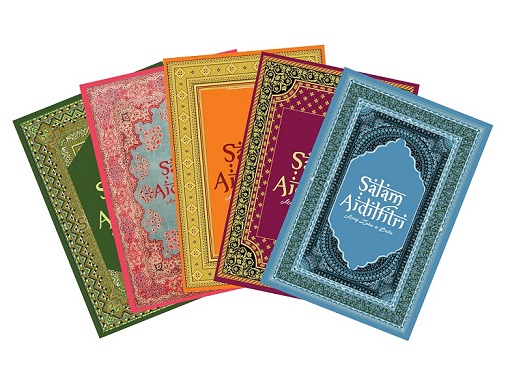 A Star-studded Aidilfitri at eCurve
eCurve will be delighting its patrons with a music-filled extravaganza featuring a Star-studded Aidilfitri Celebration from June 10 to July 10, 2016 taking place every Saturday and Sunday at 5pm throughout the campaign.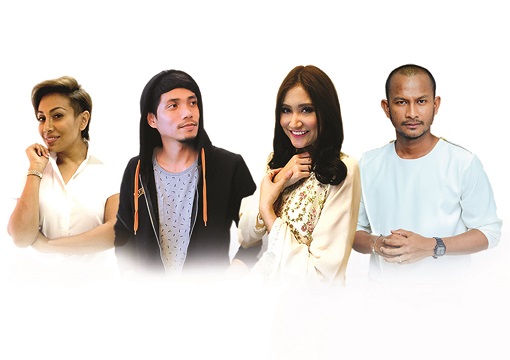 The performances will kick off with Malaysia's very own award-winning Queen of Soul, live stage, film and tele-movie actress, Ning Baizura. Everyone's beloved Filipino crooner, the striking Mark Adam will also be belting out his original tunes live onstage.
Upcoming singer-actress, the young and talented Ayda Jebat of Akademi Fantasia and singer of the hit sensation 'Pencuri Hati' will make an appearance to dazzle audiences with her sweet voice and enchanting personality. Last but not least, the star of reality show Mentor
and winner of Best Vocals in the 24th Anugerah Juara Lagu for his top hit, Aku Rindu Sayang Kamu, Black will be there as well.
Azizul Hisham Ahmad, Centre Manager of eCurve, said, "At eCurve, we always strive to offer our patrons an interesting and memorable experience during the festive seasons. This time around, in order to build up the festive Raya mood, we decided to entertain our shoppers with star-studded weekends filled with live performances! We hope that this will be an unforgettable Raya for our patrons as they watch their favourite artistes perform right here at eCurve."
Visitors to eCurve during its Raya campaign will also enjoy the whimsical wonders of the Arabian world thanks to realistic 3D art displays and props of various Middle Eastern backdrops.Fun, interactive and imaginative, patrons will be able to immerse themselves in the various displays. From posing for the camera while seemingly riding a camel through the Moroccan desert or flying sky-high on a magic carpet in the starry night.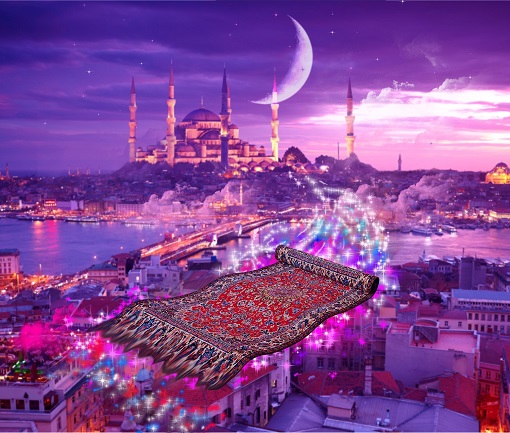 While being entertained by riveting performances and enjoying the quirky backdrops, more goodies await shoppers with trendy and colourful baju Raya for all ages, ornate accessories and of course, a variety of scrumptious kuih raya available to complete the festive preparations.
Throughout the campaign, shoppers simply need to spend RM200 and above in a maximum of two receipts on the same day and to be entitled to redeem a quaint Turkish Doormat and limited edition Raya green packets.