Ramadhan Delight for Underprivileged Kids at eCcurve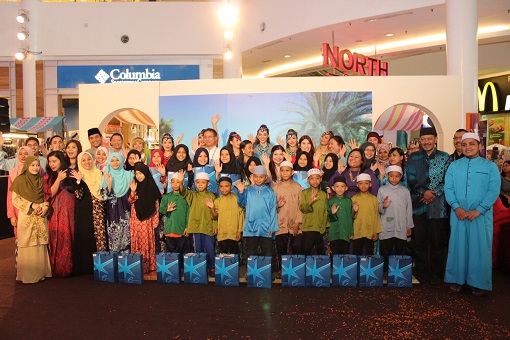 With the festive spirit of Aidilfitri in the air and a joyous atmosphere all around, eCurve recently brought celebratory cheer to a group of orphans and underprivileged children from Badan Kebajikan Siti Khadijah, Kota Damansara.
The 20 kids along with their caretakers were treated to a fun day out at the entertainment-centric mall, which saw a line-up of entertaining activities organised for the young guests to enjoy.
Kicking off the outing with a trip to eCurve's CP Arcade, the children's delight was clearly visible as they tried out the various rides and video games available with cheerful laughter and glee. Their excitement continued as they were then ushered to the mall's Centre Atrium, where the scenic life-sized 3D displays featuring Middle Eastern landscapes immediately captivated their imagination.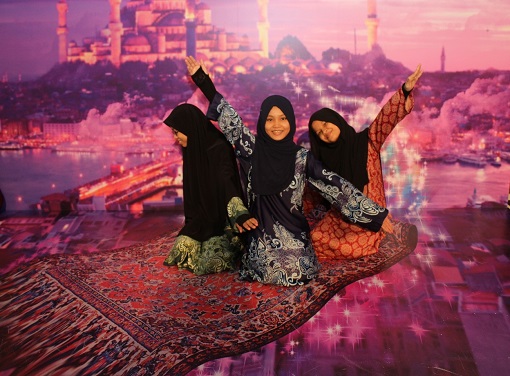 The mood was one of eager anticipation as the highlight of the evening began. Featuring a group of talented dancers, the specially-choreographed Raya Musical Performance captivated the young audience with the Middle Eastern-style dances with a modern twist, complete with rhythmic moves and bright costumes.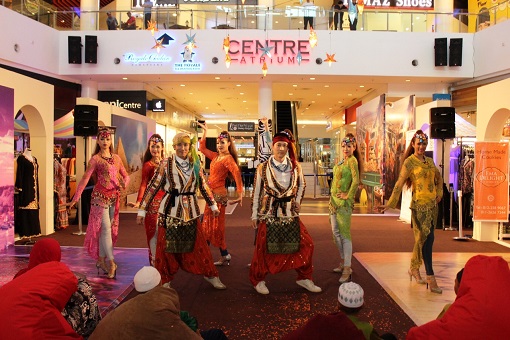 Azizul Hisham Ahmad, Centre Manager of eCurve, said, "It has been a delight to share the joys of Raya with our young friends from Badan Kebajikan Siti Khadijah. Seeing the children's gleeful faces and listening to their cheers certainly reminded us of the true meaning of Raya. We hope the activities, performance and surprises we prepared specially for them made the celebration a little more meaningful for them this year."
The evening culminated in the children each receiving special goodie bags and duit Raya from the eCurve management team. The guests then adjourned to Ayam Penyet AP for a delicious buka puasa dinner.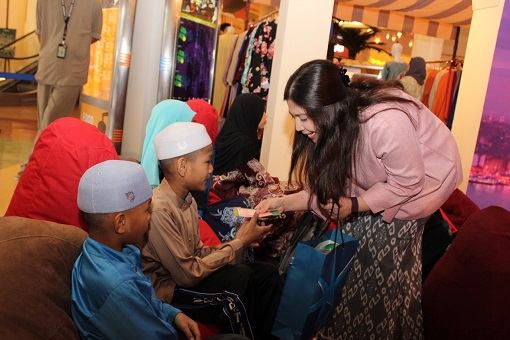 Themed Star-Studded Aidilfitri Celebration, eCurve's Raya campaign takes place from June 10 till July 10, 2016. Fans will not want to miss thrilling performances by celebrity
artistes, every Saturday and Sunday at 5pm. Catch Ayda Jebat and Black as these renowned performers put on an unforgettable show at eCurve's Centre Atrium.
In addition, throughout the campaign, shoppers who spend RM200 and above in a maximum of two receipts on the same day will be entitled to redeem an exquisite Turkish doormat and limited edition Raya packets courtesy of eCurve. All redemptions are subject to terms and conditions and valid while stocks last.