Buka Puasa Fete for Senior Citizens at the Curve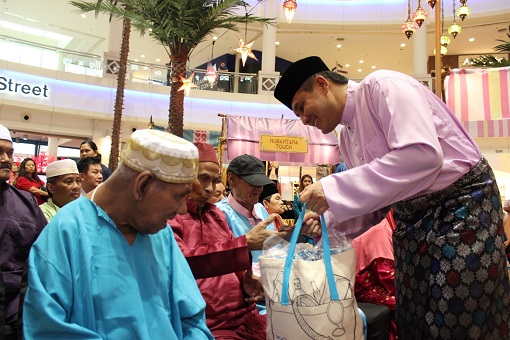 In this spirit of sharing and togetherness this Raya season the Curve recently hosted a special buka puasa treat for a group of senior citizens along with their guardian from Rumah Jagaan Orang Tua Al Ikhlas to reach out to the less fortunate and spread the festive joy.
The guests were given a warm welcome as they were ushered to the mall's Centre Court, which had been decorated
to mimic a striking Arabian desert, reminiscent of the landscape found in the Middle East.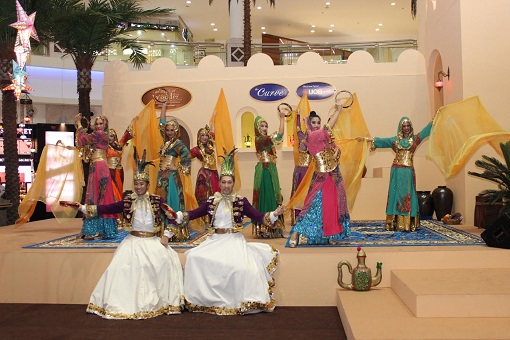 The highlight of the evening was the Curve's Dance of the Desert performance, which featured a series of stunning dances native to Middle Eastern cultures. The show began on a thrilling note as performers dressed in flowing costumes spin and whirl in repetitive circles to the fast-paced Turkish Dervish dance. Excitement was in the air as the dancers performed the Moroccan Shikhat dance followed by their version of the Egyptian belly dance. The flawless moves and upbeat music kept the guests thoroughly entertained throughout the show.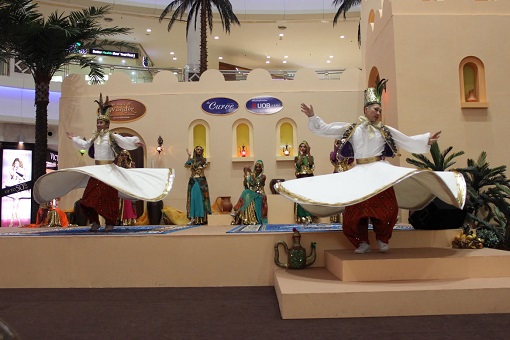 The joyous atmosphere continued as the Curve management presented each of the guests with duit Raya and festive goodies. Keeping to the theme, the buka puasa spread was held at Hadramawt, a Middle Eastern restaurant offering a delicious buffet of authentic Yemeni cuisine as well as a selection of other traditional Middle Eastern delicacies.
Jazmi
Kamarudin, General Manager of the Curve, said, "It is a joy and blessing to have had the chance to share a buka puasa meal with these senior citizens from Rumah Jagaan Orang Tua Al Ikhlas, and to see them enjoy their evening here with us. We are glad to have been able to spend this time with our guests and hope that the Raya season is a memorable one for all of them."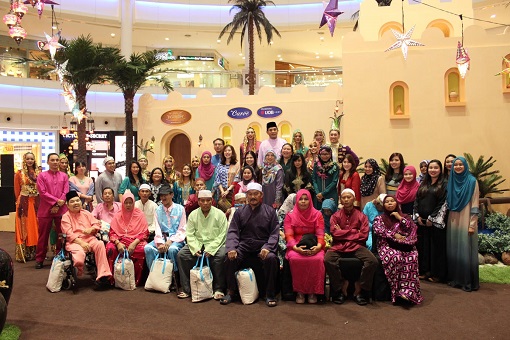 As part of the Curve's Raya Campaign, from June 10 till July 10, 2016, visitors to the Curve can enjoy an amazing Middle Eastern ambience at the Centre Court. The must-see performances taking place on Saturdays, Sundays and Public Holidays throughout the campaign period will be a delight for all.
In addition, throughout the campaign shoppers who spend RM200 (RM170 for UOB cardmembers) and above in a maximum of two receipts will also be eligible to redeem a set of exclusive Raya packets. Meanwhile, those who spend RM450 (RM400 for UOB cardmembers) and above will be able to take home an exquisitely designed Iznik cushion.