Miss Cosmopolitan World 2016: Competing Countries Double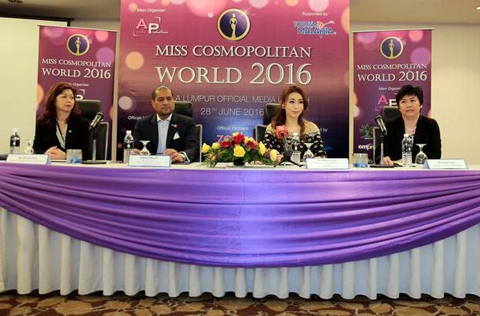 Malaysia's home grown international beauty pageant Miss Cosmopolitan World (MCW) is back for its second edition and it's definitely bigger than ever.
This year, more countries from around the globe will compete for the title of Miss Cosmopolitan World 2016 during the grand finale on Sept 30
which will be held once again in Kuala Lumpur at Hotel Istana, the pageant venue sponsor.
Amelia Productions director Amelia Liew said the number of participation has increased, almost double last year's figures.
"After the success of last year's debut with 18 participating countries, we are very proud to say this year we have about 30 countries participating, which is almost double that of last year," Liew said during a press conference at Hotel Istana in Kuala Lumpur, recently.
The closing date for entry is July 15.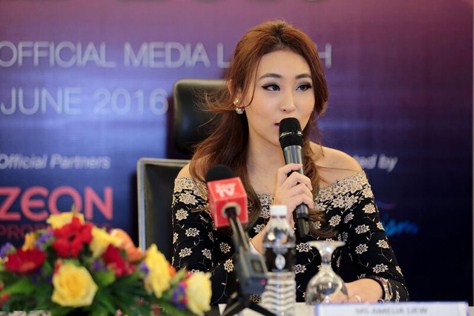 The search is going on to find the beauty queen to represent Malaysia at the Miss Cosmopolitan World 2016 grand finals.
Among the countries that will be making their debut this year are Canada, France, India, Japan, Macedonia, Nigeria, USA, Zambia and Zimbabwe.
The international delegates will be arriving in Kuala Lumpur on Sept 12 and would visit popular attractions in the city including in Penang on Sept 19-20.
Liew, who is MCW founder and organiser, said the pageant aimed to create awareness and boost tourism in Malaysia and provided an international platform to foster unity and promote friendship among all participating countries.
She added that MCW was endorsed and fully supported by Tourism Malaysia in bringing added value to give the show a bigger platform and an extra edge and thanked all the sponsors for the support given to the pageant.
Present at the press conference were Malaysian Tourism Promotion Board director and also Indian community relation advisor to Minister of Tourism and Culture Dato Daljit Singh, Hotel Istana marketing communications director Sharon Lim and sales & marketing director
Susan Goh.