Nick Vujicic Inspires Thousands at Success 2016 Seminar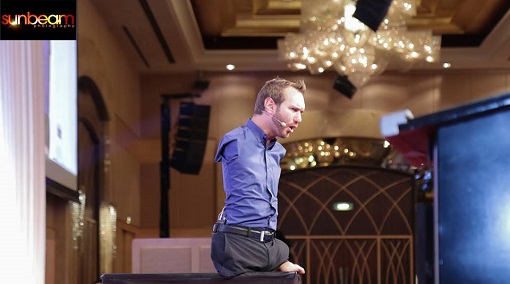 About 2000 people packed the Convention Hall at One World Hotel, Bandar Utama in Petaling Jaya to meet speaker Nick Vujicic at the Success Resources 2016 Seminar.
The Australian motivational speaker, best-selling author and entrepreneur who was born without arms and legs was invited to give his keynote speech on the final day of the two day event held on 29th and 30th July.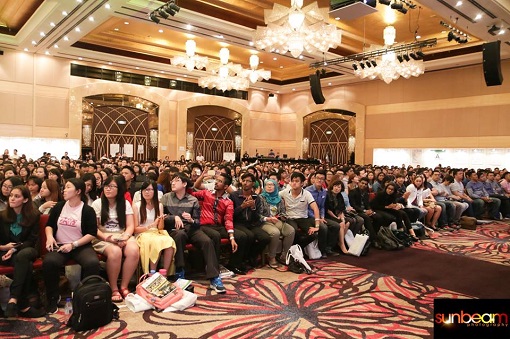 Nick who is the founder of "Life Without Limbs" a non-profit organisation for the physically disabled shared his true life experiences which was both humorous and moving. It got the audiences attention glued to him for the whole duration of 90 minutes of his speech. His inspirational testimonial on overcoming lives countless failures including a suicide attempt at age 10 to achieve success moved many of the audiences to tears.
Undergraduate students Thomas and Suruthi from Kuala Lumpur who are both meeting Nick for the first time were deeply moved by his inspiring speech.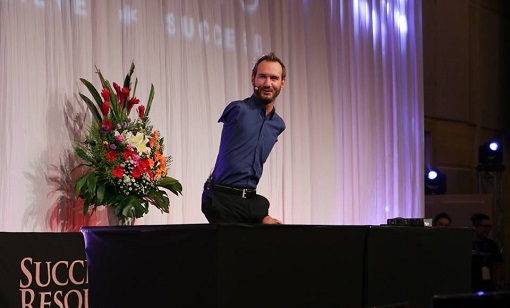 "Attending Nick's session was an amazing experience as we both came to the event especially to meet Nick and hear his inspirational stories. Overall it was a very informative two day event as we learned many new things from the other speakers as well." said Suruthi, 22.
"Its definitely inspiring hearing Nick's speech as we are feeling high spirited and purposeful after the seminar"added Thomas, 21.
The Seminar which was organized by Success Resources Malaysia Group Sdn. Bhd brought some of the big name speakers on entrepreneurship and well known wealth coaches such as  Aaron Sansoni, JT Foxx, Gerry Robert, Bryan Loo and few others.
The event gave the participants an opportunity to hear the firsthand account of the journey to success from the esteemed panel of speakers. Participants who were looking for any additional resources browsed through the books, magazines and workshops which were available at the many booths surrounding the ballroom.