Ipoh Lawyer Crowned Miss Global Intercontinental M'sia 2016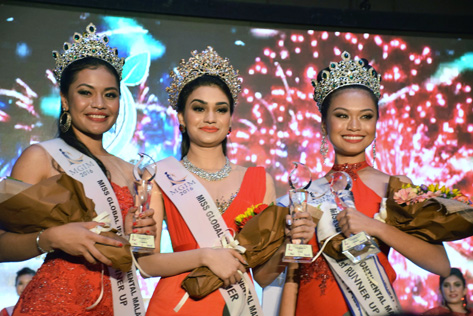 Three beautiful ladies were crowned as Miss Global Intercontinental Malaysia (MGIM) 2016 Top 3 winners at the pageant grand finale gala night held at the Grand Ballroom, e.City Hotel @ One City, Subang Jaya on 6th Aug 2016.
Olivia Constance Nicholas, 24 from Ipoh, Perak claimed the top spot in MGIM 2016 title after beating 13 other finalists. Olivia who is 5' 7" (170 cm) will
be representing Malaysia at the world finals of the renowned and highly contested Miss International 2016 in Tokyo, Japan on 27th Oct.
"I feel absolutely elated and on top of the world. Winning came as a surprise to me as I was amongst so many beautiful fellow contestants. I can only say that I won because of God's grace," said Olivia who has proven that beauty and intelligence can work together.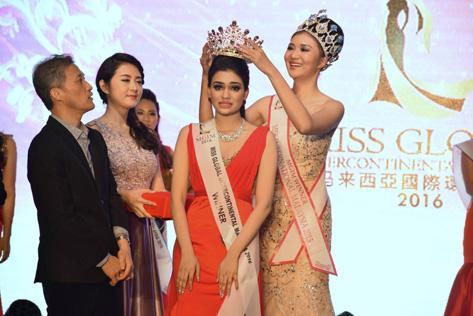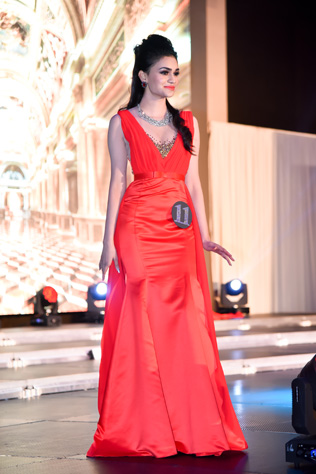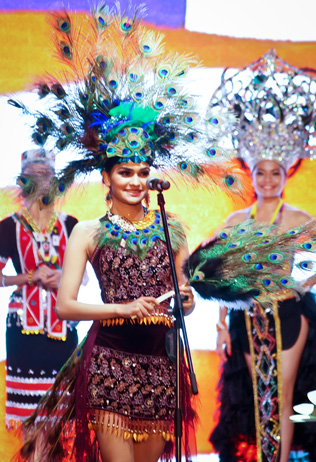 A Bachelor of Law (Hons) graduate of Multimedia University (MMU) Malacca, Olivia whose childhood ambition to be a lawyer, is currently employed at a law firm in Ipoh.
Olivia enjoys hobbies such as reading, travelling and ballet and loves eating Japanese food and berries.
First runner-up Julylen Liew Ei Ling, 26, a singer from Kota Kinabalu, will be representing Malaysia to compete in the Miss Supranational 2016 in Poland on 2nd Dec. She made a sweep of three subsidiary titles of Best in National Costume, Best in Talent and Miss Crowning Glory.
While second runner-up Cassandra Devi Jermiah, 23, a sports science student from Penampang, Sabah will represent Malaysia in the upcoming Miss Tourism Queen International 2016 in Wenzhou, China on 28 Sept.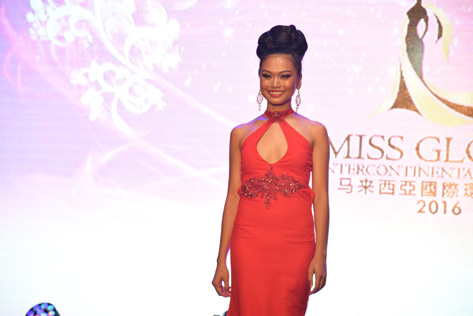 The 14 contestants competed in three main categories of national costume, swimwear and evening wear. For the talent portion, the top three best performers shortlisted during the talent audition showcased their skills of singing and martial arts performance.
In the final round of judging, the top six spots went to: Cassandra Devi Jermiah, Shirley Anthony Danggok, Suan Ee Lyn, Melanie Chow, Olivia Constance Nicholas and Julylen Liew Ei Ling. The final six contestants went on to the Q&A session to determine who would make it to the Final 3.
Six subsidiary titles were awarded, including Best in National Costume, Best in Talent, Miss Body Beautiful, Miss Photogenic, Miss Beautiful Skin, Miss Crowning Glory, Miss Personality and Miss Social Media Queen.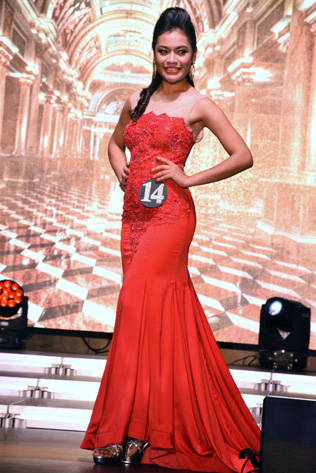 MGIM 2016 panel of judges included notable industry veterans – Miss International 2013 Bea Santiago, former Miss Australia Gemma Taylor, Malaysia Supermodel Amber Chia and award-winning actress Cristina Suzanne.
Guests were also entertained with high energy performances by award-winning dance team "Relentless" from Brunei, the semi finalists of Asia's Got Talent cultural music specialists "Sada Borneo" from Sarawak as well as a breathtaking pole dance.
MGIM is founded and organised by MerveilleuxM Production from Miri, Sarawak. The pageant aims at promoting goodwill, women empowerment, charitable community activities and building future role models. This year marks the sixth year edition and the second time to be held in Kuala Lumpur.

Miss Global Intercontinental Malaysia 2016
Winner: Olivia Constance Nicholas, 24
(Miss International Malaysia 2016)
1st runner-up: Julylen Liew Ei Ling, 26
(Miss Supranational Malaysia 2016)
2nd runner-up: Cassandra Devi Jermiah, 23
(Miss Tourism Queen International Malaysia 2016)
Subsidiary Titles
Best in National Costume: Julylen Liew Ei Ling, 26
Miss Photogenic: Aviona Joseph, 20
Miss Personality: Karina Wong Su Yi, 25
Best in Talent: Julylen Liew Ei Ling, 26
Miss Crowning Glory: Julylen Liew Ei Ling, 26
Miss Social Media Queen: Shirley Anthony Danggok, 26
Miss Body Beautiful: Melanie Chow, 24
Miss Beautiful Skin: Peggy Ping Johannes, 19