Beauty Queen from Kuching Aspires To Be A Movie Star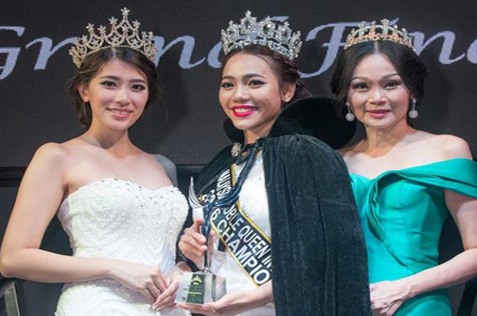 Nina Kho Siew Ching, 24 the recently crowned Miss Malaysia Noble
Queen International 2016, is getting closer to fulfilling her dream of becoming an international movie star.
The 167cm (5' 5") tall Chinese Bidayuh from Kuching, Sarawak who was formerly known as Carron Kho is also an actress and commercial talent.
Nina will represent Malaysia to compete against delegates from Asia at the upcoming Miss Asia Noble Queen International 2016 grand final in Kuala Lumpur on Sept 11. If Nina wins the Miss Asia Noble Queen title, she will be flown to Hollywood, California in the US for the International Pageant of Hollywood Queen in November.
There Nina will get an opportunity to move another step closer in achieving her dreams by participating in a modeling and Hollywood movie star's training.
"Being a pageant winner really helped me with publicity and attention. I feel good and I am really positive and confident," said Nina.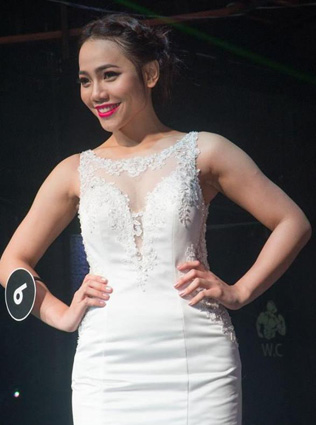 The talented actress of MediaCorp  TV/ntv7 television dramas has landed herself a part in a Chinese movie entitled "ReBorn" being shot in Shanghai and other cities, and produced by Andre Morgan.
Nina has several television series/films to her credit, notably Runaway Housewives, Gerak Khas, Pulse of Life, Secret Lover, Ghost Boyfriend, My Oppa Oppa and Alice in The Wonderland.
She has also appeared in many TV and Cinema commercials of leading brands like Coke Chinese New Year, Coke Asia (shooting in Croatia), Samsung refrigerator, Dermatix, YES broadband, KFC and Marrybrown.
Nina has also modeled in photo print ads for companies such as Milo, Coke and Kingkoil mattress as well as web video ads such as Watsons, Uniqlo and Samsung Galaxy.
"I will be taking classes to develop new skills as my preparations for the Asia grand finals," said Nina who is out to prove she could win.
Nina is no stranger to beauty pageants having produced a string of  pageant titles such as Miss Andaman World 2015 (champion), Best Catwalk (subsidiary title), Miss Supermodel (subsidiary title), Miss Malaysia Perak 2015 (champion), Miss Borneo Model Search 2013 (champion) and Miss Cheongsam Malaysia 2012 (2nd runner-up).
"We all want to achieve success and when I do, I will start my own business and help build a charitable organization for needy people because I believe in giving back to the community," said Nina whose hobbies include travelling, reading books, magazines, surfing internet and Muay Thai.